Sharevest - A Platform For Tokenized Assets
https://www.sharevest.co/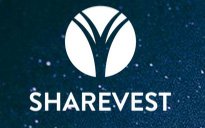 Sharevest is a building a platform using blockchain for global investments and stock ownership transfers. They are designing the platform for private securities of small to medium sized businesses and startups. Sharevest will act to connect investors with these smaller companies. This creates new opportunities for both the investor and the business that were not available before. The Sharevest platform will also integrate social media for users to keep track of companies or other investors. Companies will have access to worldwide investors, and they can manage multiple investment rounds.
The platform of Sharevest can be described as a combination of public stock trading, peer to peer lending, and crowd funding. Due to the fact that blockchain is being used, it will also remain extremely secure with low transaction fees.
Some features that will be available to investors who use the platform will include great research tools, portfolio monitoring, instant share transfer, and use of cryptocurrency. Once an investor makes a share purchase, they will receive tokens which are equivalent to purchasing stock traditionally. Also, every purchase will have a transaction ID associated with it that is stored on blockchain. For more detailed information about Sharevest and its platform, please click on the links below.
whitepaper: http://sharevest.co/WHITEPAPER.pdf
My Bitcointalk Profile Link: https://bitcointalk.org/index.php?action=profile;u=1420457