Distributed Credit Chain
http://www.dcc.finance/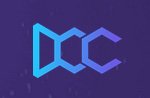 Distributed Credit Chain, or DCC, uses a public blockchain for distributed banking. The goal of DCC is to create a financial service decentralized ecosystem. Traditional banking relies on large financial companies who often charge high fees and interest rates. DCC aims to solve some of the many problems associated with traditional banking.
With DCC, a person will have an address generated similar to a member ID. DCC also provides what they call DCDMF, or distributed credit data management framework. These users have control to transfer their credit information using a secure encrypted transfer method. Each individual retains ownership of their data. Data is never held by third parties and the use of digital signatures prevents data from being falsified. Essentially, DCC will eliminate the need for centralized credit agencies, and it will function in a completely decentralized manner. Any person or company will be able to use the DCC ecosystem.
This type of ecosystem is low cost and very efficient. It is also tamper proof with secure data storage. DCC will have a large number of practical applications and functionality. Loans will be a major aspect of the ecosystem. To find out more information about DCC, make sure to check out the links cited below.
Whitepaper: http://www.dcc.finance/file/DCCwhitepaper.pdf
Telegram: https://t.me/DccOfficial
My bitcointalk profile link: https://bitcointalk.org/index.php?action=profile;u=1420457