PlayGame – A Decentralized Platform for Indie Game Developers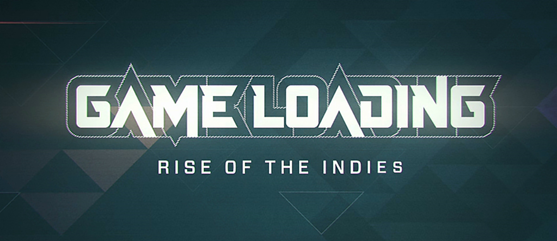 Introduction
PlayGame is a Blockchain based first decentralized crypto arcade playground to offer a simple world-class solution for game developers to fund their own projects. Here, game developers will be able to acquire, retain and monetize their games to crypto enthusiasts without having any issues regarding payment discrepancies. PlayGame are offering all indie games developed by indie developers to compete with big game studios. They are providing game developers with technical solutions such as Smart Contract, marketing outreach and chance to create games for crypto enthusiasts. This will solve the problem of acquiring, monetizing and retaining users for indie game developers.
Problem
The main problem starts with an existing game studio who are having huge reserves and connections in the market with higher CPI (Cost Per Install) and competition F2P (Free-to-Play) games. From this, indie game studio facing challenges to get existence into the market.
On the other side, game developers also having complaint about the lack of transparency, inefficient payment calculation and distribution. The traditional game publishing platforms are charging high commission fee from the developers which will also reduce their margins too. Indie game studio is facing challenges to capture attention and retain their users. The game developers are getting many issues in publishing their games to an existing game studio.
Solution
The solution where PlayGame is come up with their idea to decentralized crypto arcade playground by providing game developers to fund their own projects. They are helping gamers, game developers, entrepreneurs, investors, advertisers etc to convert their game ideas into fully functional games that can be enjoyed by everyone in crypto world.
PlayGame is a decentralized gaming platform where it will be run by their PXG crypto token. Gamers must pay in PXG token to play the games and game developers are getting their revenues in token by uploading their games into the platform. Developers have full authority to their games and not worrying about CPI cost, costly team building and maintenance of F2P gameplay.
The Team
Anton Soeharyo – CEO – He founded one of the most successful mobile game company in Indonesia - TouchTen Pte Ltd. It has published over 50 mobile game titles, accumulating over 50 million downloads with many reaching the top charts. He loves venture building and the startup world and believes the next revolution lies with Blockchain.
Aria Rajasa – CIO – He's a serial entrepreneur with over 10+ years in the digital marketing, digital marketplace, and ecommerce space in Indonesia. He founded Tees.co.id, a leading online custom clothing, procurement, and custom goods solution provider. He graduated from the country's most prestigious national University - Universitas Indonesia and hold a bachelor's degree in computer science.
Batista Harahap – CTO – He's a serial entrepreneur and has been building startups since 2007. He first built DuniaQuiz.com in 2007, a quiz website that grew to a million pageviews in its first 3 months of conception. He joined his second startup Urbanesia (Indonesia's Yelp) because of his passion to help local businesses in 2010. He also created Coral, a marketplace focusing on a chat-only flow to purchase from sellers. Seeing opportunity, he created PrismApp and Selly as spin-offs targeting e-Commerce customers and their sellers.
Token Matrix
Token – PXG
Total Supply – 1 Billion PXG
Price – 1 ETH = 18,000 PXG (Pre-Sale) & 1 ETH = 15,000 PXG (Crowd Sale)
Soft Cap – 200 Million PXG
Hard Cap – 600 Million PXG
Pre-Sale – 10th to 24th September 2018
Crowd Sale – 24th September to 22nd October 2018
Social Media Reach
Facebook – 90+ Followers – https://www.facebook.com/PlaygamePXG
Twitter – 170+ Followers – https://twitter.com/playgame_pxg
Telegram – 240+ Members – https://t.me/playgamecom_en
Verdict
The Social Media hype is low, but they are very much active on their Telegram Group.
The Website and Whitepaper both explained in detail and easy to understand the project.
There are 8 core members in the leadership team who are having expertise in Finance, Marketing, UX/UI Developer, Cloud Computing, Trading & Mining Industry, E-Commerce, Digital Marketing and Gaming Industry. But, they are lacking in Blockchain experience.
They have 14 advisors on board who are having expertise in Marketing, ICOs, Blockchain, E-Commerce, Digital Marketing, Online Marketing etc.
The Roadmap is explained in detail with their milestones till 2019. The MVP is available as in demo version. You can find it from here - https://demo.playgame.com
They have 2 investors on board are Ideosource and DN Capital.
For Detailed Information
Website – https://its.playgame.com/
Whitepaper – https://its.playgame.com/files/playgame-whitepaper.pdf
ANN Thread – https://bitcointalk.org/index.php?topic=4929376
Bitcointalk Username – ritikagupta
Bitcointalk URL – https://bitcointalk.org/index.php?action=profile;u=1375471
ETH Address – 0xA6119b0AF2EC4A3e8A64f8ADA1dBF152f06eC392