OutoftheCloud – Revolutionizing File & Data Sharing through Blockchain Technology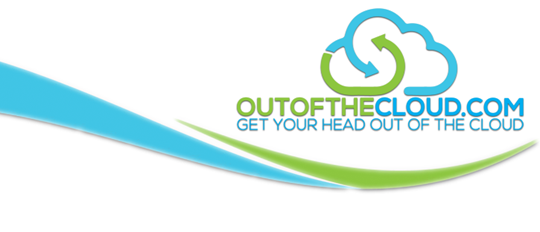 Introduction
OutCloud Systems Inc. is a Blockchain based project which provides a platform for sending multiple large multimedia files with extensive file sharing experience in a safe, secure and fully customizable display. Here, you can create your own dynamic and instantaneous streaming presentation in just a few seconds through their company website. They are Integrating Blockchain to eliminate print, mail document, paper, ink cartridges, staples, envelops, postages, CDs/DVDs etc. They are simply transforming the file sharing industry by enabling people to send and receive large files which includes large audio-video, document, image and other files.
Problem
Today, the problems are facing in an existing file sharing industry are Risk in files & data, Zero on Presentation, Lacking in storage space and Redundancy in sharing data.
File & Data at Risk – Currently, file sharing services are utilizing the centralized storage system which stores your important files and users require to give total access to their desktop and files. This required not only from the sender of large files but the receiver as well. This will put your data at great risk which often leads to compromising the user computer's security and virus too.
Zero on Presentation – Here, most of the file sharing services which includes presentation files just leads us to bored level because of getting links from the recipient to download files from.
Lacking in Storage Space – Sometimes, downloading and installing invasive program before viewing leads to unnecessary storage space, time and effort on the part of the receiver. So, it requires large storage space for both sender and receiver.
Sharing Redundancy – Sometimes, if someone accidentally sends the wrong file then there is nothing can be done about it. This leads to very costly mistake where sensitive information was sent to the wrong individual.
Solution
The solution where OutCloud Systems come up with the Blockchain Technology to eliminate the boring links, data breaches, invasive applications etc.
They are providing a platform where your files and data will be stored in highly secure and locked down folders which is totally encrypted and placed over the blockchain based decentralized cloud storage network.
Here, receiver of your files sees all the files at a glance without downloading them or an intrusive program to see the files. The ecosystem is designed to allow users to build customizable secured web page presentation to delivered. You can also get the option of simple drag and drop interface while making a presentation.
They are eliminating the invasive downloads of third-party programs where users only have an internet access, pc/mobile and a web browser to see the files directly.
The Team
Matt D. Ballard – CEO & Chairman – Mr. Matt began his career in Law Enforcement in 1995. By 2000 he quickly transitioned into the Private Detective Industry where he incorporated a Florida based detective agency in 2002 called, Matt D. Ballard Investigations, Inc. That same year he developed www.800USASearch.com now called www.CheckRecords.com as a way of providing pre-employment screenings and background check services to businesses as well as private parties Nationwide.
Robert W. Keddie – CTO & Founding Member – Mr. Robert is a creative, technical, professional backed by a solid, verifiable career track producing G2B/C, B2B and B2C solutions in website and web development, e-commerce and internet marketing. A great communicator with strong problem resolution and client needs assessment.
Gidhun MP – Director of Marketing – Mr. Gidhun began his career as a Freelance Marketing Consultant specializing in internet marketing solutions with a track record of proven results that has left a footprint across the entire web. His skills in crypto research and ICO development has contributed greatly to our current project at OutCloud Systems, Inc.
Token Matrix
Token – OutCloud Coin (OUT)
Total Supply – 1.2 Billion OUT
Price – $0.10 USD (Pre-ICO) & $0.15 USD (ICO)
Soft Cap – $10M USD
Hard Cap – $100M USD
Pre-ICO – 1st to 31st August 2018
ICO – 1st to 30th September 2018
Social Media Reach
Facebook – 1.9k+ Followers – https://www.facebook.com/OutCloudSystemsInc/
Twitter – 1.2k+ Followers – https://twitter.com/OutCloudSystems/
Telegram – 6.8k+ Members – https://t.me/outofthecloud
Verdict
The Social Media hype is good, and they are very much active on their Telegram Group.
The Website and Whitepaper both explained in detail and easy to understand.
There are 6 core members in the leadership team who are having expertise in Web Development, E-Commerce, Marketing, ICOs, Software, Finance and Blockchain Technology.
They have 5 advisors on board who are having expertise in Software Development, Web Development, Finance etc. They are lacking in Blockchain experience.
The Roadmap is well-explained in detail with their milestones till 2025. The MVP is available as in Beta version. The Application of OutCloud available on Google Play Store has only 10+ downloads.
For Detailed Information
Website – https://www.outofthecloud.io/
Whitepaper – https://www.outofthecloud.io/OutCloud_Systems_White_Paper.pdf
ANN Thread – https://bitcointalk.org/index.php?topic=4837314
Bitcointalk Username – ritikagupta
Bitcointalk URL – https://bitcointalk.org/index.php?action=profile;u=1375471
ETH Address – 0xA6119b0AF2EC4A3e8A64f8ADA1dBF152f06eC392