FORESTING – Revolutionizing the Social Media Industry through Blockchain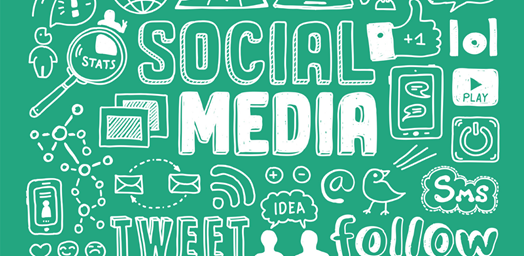 Introduction
Foresting is a Blockchain based social media platform which differ from the distribution system of traditional social media platforms. The are introducing a fair value distribution system for users who are a true owner of the platform. The Foresting Network is consisting of three blockchain based services and they are – Foresting, Foresting Bank and Foresting Lab.
In Foresting, it delivers services based on social media platform with blockchain based where users get distributed values for their content delivery to the platform. Foresting Bank is for content creators and curators who get digital banking services under the platform. Foresting Lab is to support the community and content creators.
Problem
The problems are in the centralized social media industry where users are unaware about their content delivery to various social platforms through which company and advertiser getting profit through their contents. Today, the popular social media app services are Facebook, Twitter, Instagram, Pinterest, Snapchat and LinkedIn. They all have common features which draws attention to many people.
The user-generated content created billion of dollars under the social media platforms is naturally distributed among the platform's operators and their shareholders. User data is becoming a commodity sold for advertising which is a major source of revenue for the company and users are totally unaware about this of value distribution.
There are also other problems on traditional social media platforms of leakage and theft of personal information of the users. For example, recently Facebook has lost about 87 million personal information records and used for certain candidates during the last U.S. presidential election. So, these are the problems where content platform providers are using customer database to earn advertising revenue.
Solution
The solution where Foresting Network is come up with their Blockchain based rewarding social media and innovative financial services to fully supported content creators. They are providing decentralized solution with three services where users or content creators get a fair value distribution on sharing their contents to the platform. The services are – Foresting as rewarding system to the users, Foresting Bank as providing digital banking services with full transparency & more secure way to the users and the last one is Foresting Lab where providing infrastructure to support content creators.
Here, users aware about their content delivery where they get rewarded for that with a fair distribution system under the platform or community. They must get verified for the actual users of their profiles. For running the ecosystem or community and rewards system, is done through their reward utility token named PTON.
The Team
David Kim – Founder – He's an M&A investment specialist and business architecture specialist and accelerating companies in diverse industries from manufacturing to ICT. Currently, he's the Founder of Foresting and the CEO of 500V, an alliance venture company which has over 500 innovative companies based on LIFE and TECHNOLOGY both online and offline.
Daniel Eom – CEO & Co-Founder – He graduated from California State University, Los Angeles with the degree of Business and Economics. He joined McKinsey & Company as the business analyst. He used to be the Executive Director of Valuable Accelerator, an accelerating program helping entrepreneurs in Asia expand to new global markets. He has a proven record of starting companies and making them profitable for investors.
TJ Park – Co-Founder – He graduated from Ohio State University with Communication major. He's the CEO of SR Innovation, worked with North American Strategic Dept. of Samsung Electronics as the IRO.
Token Matrix
Token – PTON
Total Supply – 24 Billion PTON
Price – 1 ETH = 49,999.5 PTON (Pre-Sale) & 1 ETH = 33,333 PTON (Public Sale)
Soft Cap – 90,000ETH
Hard Cap – 170,000ETH
Social Media Reach
Facebook – 11.3k+ Followers – https://www.facebook.com/forestingHQ/
Twitter – 680+ Followers – https://twitter.com/foresting_io
Telegram – 3.9k+ Members – https://t.me/foresting_global
Verdict
The Social Media hype is good, and they are very much active on their Telegram Group.
The Website and Whitepaper both explained well in detail and easy to understand.
There are 41 members in an executive team who are having working experience and expertise in Marketing, Finance, IT, Software, PR, Business Development, Web & Android Developer, UX/UI Designer etc. Some of them are having Blockchain experience and some of them are having working background from such companies like Samsung, LG, McKinsey & Company etc.
They have 25 advisors on board who are having expertise in Law, Marketing, Digital Marketing, Investments, ICOs and Blockchain Technology. Some of them previously worked with Microsoft, Coca-Cola etc.
The Roadmap is provided with their milestones till 2019. Currently, MVP is not available.
They have partnered with Google, Sony, ThinkCoin, Fox, WB, Universal Studio, 20th Century Fox, Walmart, Bibox, BBC etc.
For Detailed Information
Website – https://foresting.io/
Whitepaper – https://forestingnetwork.com/whitepaper/FORESTING_Whitepaper_Eng_Ver.0.92.pdf?ver0.2
ANN Thread – https://bitcointalk.org/index.php?topic=4906179
Bitcointalk Username – ritikagupta
Bitcointalk URL – https://bitcointalk.org/index.php?action=profile;u=1375471
ETH Address – 0xA6119b0AF2EC4A3e8A64f8ADA1dBF152f06eC392