Argentas – Integrating HydraNet Blockchain to the Financial System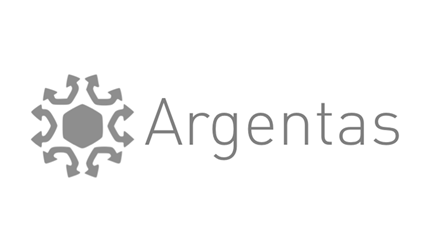 Introduction
Argentas is a second generation blockchain based project which helps to build new open global financial system. They are creating the ecosystem which will form around its core protocol and HydraNet Blockchain under the Stellar network which bridge entities and a decentralized application economy. Through their application architecture, they are enabling a DApps based financial services globally and provide millions of transactions per second. HydraNet Blockchain is providing more speed, scalability, transparency with full safety and security to financial system.
Problem
The problem is in an existing financial infrastructure which is currently disorganized closed systems where many differences, incompatibility and lack of direct communication is being there in between these financial systems. The banking system where transaction costs is high, and transfer of money or other assets is move very slow across geographical boundaries. The closed system of financial services has reduced the growth of it where billions of people financially underserved which means one third of world's population do not have proper access to financial services.
Solution
The solution where Argentas is come up with their idea to create a global financial banking system blockchain network interface. They are utilizing the HydraNet Blockchain instead of an existing blockchain. They are providing the solutions through HydraNet Blockchain by decentralizing the banking services which will provide global open financial ecosystem without any central authority or control. They decentralize the banking and payments services which gives financial power back to the people. They also bridging the entities and DApps to facilitate smooth movement and transition between traditional and crypto economies.
Benefits
Through HydraNet Blockchain, they are providing full open source and many services to financial platforms. They are –
Providing fast transaction in the banking services in a time of 2-5 seconds.
Offering more scalability as a second generation blockchain to enable up to millions of transactions per second.
Through lack of mining process, which leads to less computing power and provide lower transaction cost.
Through decentralized, they are providing full control with transparency by offering anyone free to access and participate the network and choose who to trust.
By integrating HydraNet, they are providing a fast and secure blockchain which will enable free, real-time global payments and bring access to finance, banking and payments to the people.
Token Matrix
Token – AXU
Total Supply – 1 Billion AXU
Price – $0.12 USD
Hard Cap – $12M USD
Social Media Reach
Facebook – 340+ Followers – https://www.facebook.com/argentas.io
Twitter – 430+ Followers – https://twitter.com/argentasio
Telegram – 500+ Members – https://t.me/argentas1
Verdict
The Social Media hype is low, but they are very much active on their Telegram Group.
The Website is explained well in detail, but Whitepaper instead of more technical it should be explained in an easy format with well framed.
The information about the team members are not given on both website and whitepaper. The information is given only of the Founder of this project.
The Roadmap is explained well in detail with their milestones till 2020. Currently, MVP is not available.
For Detailed Information
Website – https://argentas.io/
Whitepaper – https://github.com/argentasio/Documentation/blob/master/whitepaper.md
ANN Thread – https://bitcointalk.org/index.php?topic=4431900.0
Bitcointalk Username – ritikagupta
Bitcointalk URL – https://bitcointalk.org/index.php?action=profile;u=1375471
ETH Address – 0xA6119b0AF2EC4A3e8A64f8ADA1dBF152f06eC392