Most of the time, there are numerous rants about the long hands of Blockchain technology and its ability to suck into anything that even remotely involves an intermediary. Not all intermediaries are unnecessary, only the ones that were built on traditional inefficient practices and cannot interoperate much with the technology today.

Image Source: Tabb Forum
One area that has reified a lot of attention, partly due to the daily volume, is the Clearing and Settlement sector. You can see below about the fast-paced innovation within this area, and how Blockchain is becoming an important feature. For that reason, we will discuss some of the inefficiencies of the traditional Clearing and Settlement system, and discuss the potential innovative use cases it will develop in the future, thanks to Blockchain and DLT
Clearing and Settlement
Settlement systems such as RTGS [FedWire (USA), Target2 (Eurozone)], LVPS, IMPS and other regional, national and international mechanisms were implemented to allow for a flow of value across geographical boundaries in a faster and smoother manner when compared to physically transferring value. Payment mechanisms have gradually evolved to encompass the entire globe, where today each and every country has some form of gross and/or net settlement system that allows entities and individuals to effortlessly transfer value.
"A principal risk in securities markets is settlement risk where the seller of security fails to deliver the security while receiving payment or where the buyer of a Security fails to deliver payment while receiving the security. To deal with such risk, securities settlement systems have been put in place in many markets to ensure a delivery versus payment (DvP) mechanism where the settlement of the cash and the securities leg in a trade are intrinsically linked."
For these mechanisms to continuously function, Clearing and Settling third-parties are essential. These third-parties stand between two or more extreme parties to arbitrate the flow of value and ensure security against misusers of the system. A number of parameters, as specified by each country, as checked and data is collected as funds are transferred. Clearing and settlement houses are important for the traditional system as the system is built on the notion of trust. To ensure trust, scrupulous time-consuming precautions are taken that end up massively delaying the transfer and at the same time increasing transfer cost.
Integrating a 'Trust-Less' Mechanism
Mechanisms such as a blockchain or in some cases, distributed database are built with the intention of being a global 'trust-less' data transfer mechanism, wherein no single participant is directly or indirectly dependent on another participant for transferring value and data, but is actually dependent on the network as a whole. A transfer model such as this promises to, by default, remove the need for trust and arbitration. It could mean that any party can transact with any other party on the same network without the need for direct/indirect contact between parties.

Traditional Clearing Infrastructure vs. Blockchain p2p protocol
It is quite unclear at present whether a decentralized blockchain or an alteration distributed database technology (DLT) should be the right model to implement as a replacement to traditional clearing and settlement systems because both blockchain and DLT are similar in principle highly reflective in implementation. Even though the current industrial norms of securities clearing and settlement appears to be inefficient in a lot of ways, the issues with respect to some kind of DLT is fully solved either. It is also unclear that to what degree a blockchain or DLT based system will be put to use, whether individually or in combination with the traditional system.
Problems to be Solved
Flexible Settlement Time: the traditional system is usually associated with an inefficient and delayed transfer of value. Several, if not all, mechanisms follow a rigid time delay in the transfer due to the complexities and protocol. The time delay ranges from a T+1 (one additional day) to T+3 (3 extra days), which can sometimes be fatal in today's fast-paced data transfer world.
Dissolution between Gross and Net Settlement: Gross settlement is where funds are held with an arbitrator for a certain period of time until the arbitrator can clear his account and transfer the data to another arbitrator who delivers the value. Net settlement is where funds are transferred immediately, but the settlement between arbitrators is made at a later point. A good replacement system should be able to dissolve the gap between Gross and Net settlements and be efficient enough to handle small volume transactions.
Reduction in Reconciliation: Gross and Net Settlement mechanisms are used because we still follow manual processing and clearing practices that are inefficient and time-consuming. Cutting off the need for manually maintaining ledgers and accounts for settlement opens the opportunity for other newer practices to be developed.
Scale: Securities settlement requires the capacity of processing frequent high-volume, a large number of transactions that have to be efficient, secure and reliable. Settlement houses such as SWIFT can Scale globally but cannot efficiently handle small volume transactions, whereas most RTGS mechanisms cannot scale but can move small amounts as Gross Settlements.
Post-trade Settlement: Post-trade processing and settlement is one area where DLT mechanisms have the greatest potential as it reduces backend costs, increases security and simplifies the process and at the same time increase transparency and end-user benefits.
Cost Inefficiencies: Arbitrators or Brokers or Clearing Houses are market participants that form a part of the settlement system by acting as intermediaries between two extremes. Sometimes there are more intermediaries in exchange than there are parties engaged in the transfer. Cost structures are affected while delay between execution and delivery is huge.
Clearing and Settlement houses were created, in the first place, to mitigate risk endured during the transfer of the asset. The main function of a Clearinghouse was to account for counterparty risk, the risk involved when one party does not comply with the obligation. Clearinghouses act as a liaison between parties to mitigate the counterparty and evolved to act as intermediaries for transfer. But what happens when the time is taken to transfer drastically reduces or, in some cases, does not exists?
New Opportunities
With Blockchain, a new era of innovative use cases can be developed along with the apparent upgrade to speed, efficiency, and volume. Blockchain and distributed ledger technology provide trust & security without a middle man, intermediary or arbitrator. This reduces friction and costs for all parties. Furthermore, transaction settlement is conducted within seconds! The resulting cost savings are massive, which are then passed down to consumers.
Having a distributed model that is constantly updated to record for ownership and is shared among the participants, can gravely simplify the process of post-trade transfer cycles and eliminates the need for a centralized backup system
Blockchain can even help bring in settlement mechanisms that were traditionally excluded due to inefficiency or materialization. Land titles, certification, intellectual property, etc., can be securitized.
Securities, Stocks, Money, Debentures, Bonds, Land Titles, Intellectual Property can now be integrated to form a single settlement station, which can also be modified to exchange, not just money, other instruments as well. Stocks could be traded from Bonds, Securities can be sold in exchange for Land titles, Copyrighted Software can buy Bonds, and so on.
Also, the market has to realize that there is a sufficient amount of risk involved when any entity in pursuit of first-mover advantages deploys a mechanism that has not been sufficiently tested, audited and regulated.
References:
---
ReverseAcid Monthly Recap
---
Crypto Analysis Series
---
Previous posts:
---
About Reverse Acid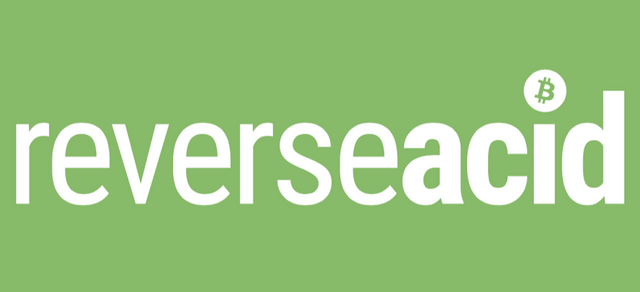 ---
Be a part of our Discord community to engage in related topic conversation.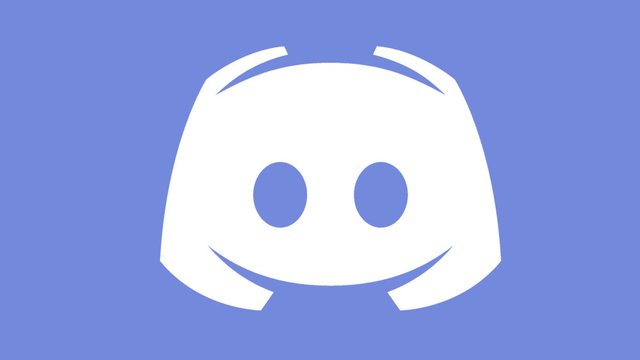 ---
Follow our Instagram and Twitter page for timely market updates