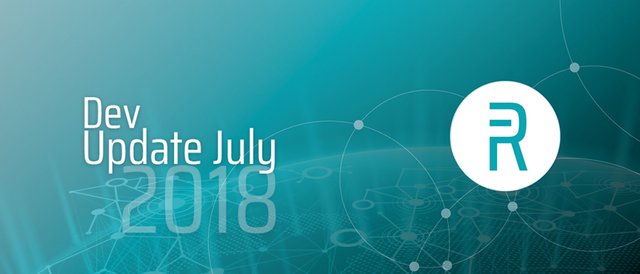 Dear community,
Since the beginning of the REBL project, we have envisioned REBL to be the coin of the people. We want our community to be involved and on track with all that is going on in the office. To keep you up to date with all the latest news here at Rebellious, we provide a monthly update each month, in which we discuss all events and developments since our last update.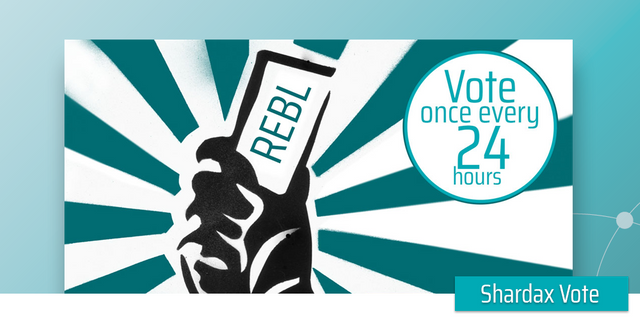 Shardax Giveaway
Round 3 of the Shardax coin listing vote is coming to an end. REBL is currently in the lead, but it is has proven to be a very tight race!
The round 3 voting will end on the 1st of August 2018 at 23:59.
With only a handful of votes dividing REBL and its rivals, the conclusion of the vote will be exciting. Therefore we need ALL the support that we can get in this final week. As an extra incentive for our community members to keep voting every day, we are happy to give away 40 x 1000 REBL when we win the Shardax community vote!
Do your daily vote and leave a daily message ending with your telegram name on Shardax. Please remember the rules of the game, as each and every one of you is allowed one vote every 24 hours. All unfair voting is closely monitored by Shardax.
Please vote for REBL by clicking here.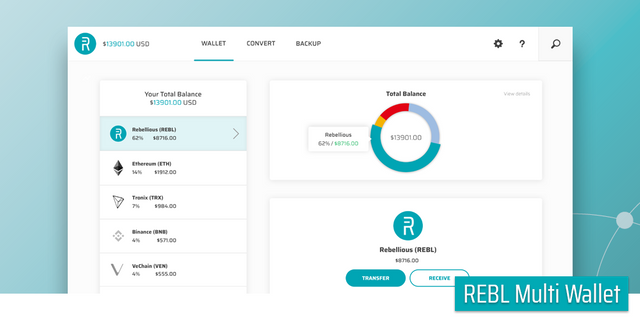 REBL Multi-Wallet
The Multi-Wallet is in full development and we are currently testing both UI as UX settings and design to build an optimal user friendly multi cryptocurrency wallet.
An extra feature for the Multi-Wallet is the automatic convert function, this will interact with smart contracts to perform simple token swaps within the wallet. An easy and safe option to convert your tokens!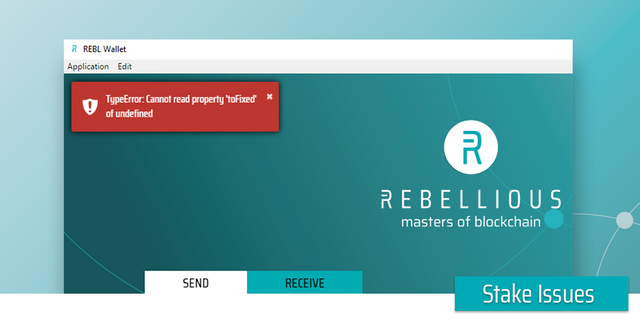 Wallet stake issues
Bug fixes done for the ERC20 wallet in regard to the above displayed error. The ERC20 wallet is fully functional again. If you still have trouble with the ERC20 wallet, do not hesitate to contact one of our community managers directly, or contact us via e-mail at dev@rebellious.io so that we can look into it right away.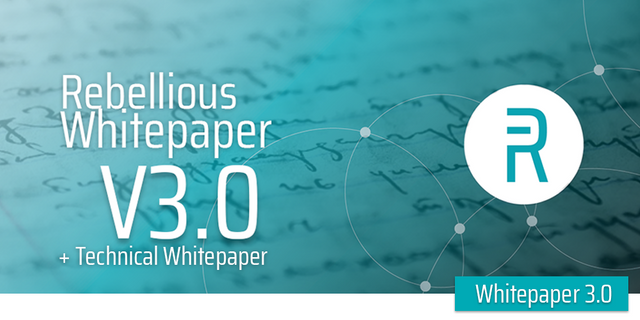 Update on the new whitepaper
Since whitepaper 2.0 is lacking critical information on the current status of the project, we are working hard on the 3.0 version. We have decided a white paper 3.0 will be released with a detailed tech description included. Merging the new technical paper with all new information.
White paper 3.0 will expand the current version with the following content:
Blockchain tech summary
Network consensus
Network incentives
REBL's ecosystem – including the economic model
Introduction to REBL's business model
Introduction to the REBL LABS
That is all for this month's update!