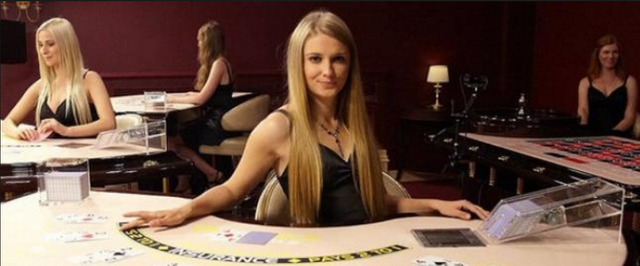 I am holder, fun and big investor of blockchain project Edgeless Casino (EDG). It's the Ethereum smart-contract powered project. Obviously that's the kind of projects that will show the necessity of the blockchain as itself. Edgeless is the second raw of the blockchain world after Bitcoin, Bitshares, QTUM, Ethereum, EOS. But the meanings of them are very great because it's the app or dapps that will ride blockchain to the moon.
Don't want to talk about price changing of crypto. More urgent fundamental side of the project. Edgeless Casino have brought to gambling world 0% house Edge with the full transparency and no third-counterpart risks. What does it mean for the players? If you now the rules of the playing you could raise your chances against casino and could not worry about security of you money. Gamblers could concentrate exactly only on the game and opponents!

Blackjack most famous Casino game with the great history Blackjack has more than 400th years history, knowing also as "21" and Vingt-et-un (French way ). France is considered as the home of the Casino-kind of Blackjack, knowing for us currently.
Talk about rules. Gambler play against Casino at the green table. Casino side man has been called Croupier. There two cards from the desk for gambler and two cards for Croupier. But gambler's two cards with the face on. Croupier's one card face off and another face on. Gambler need to receive more points than croupier, but exactly 21 or less than 21. Its possible with two card on the table or three card or four or five … you don't know. Only that you know is that Casino must always stay on 17th points or hit another card on 16th point or less. And of course Casino loose when points are great than 22 and 22 itself. Every card has its own points. All cards below the "10" are valued as it "points" on the face. "Jack", "Queen", "King" are equal 10th point. "Ace" is the only card that has two values – 1 and 11.

That rules of Blackjack and mathematic allow to calculate basic strategy as in another game on the world. Of course Blackjack more easy than chess. Because of Probability theory, different strategies and complex rules its possible to find a profitable way of playing against Casino.
Gambler able to hit not only the third card , he could make surrender (drop all cards) for the half of betting sum. He could split the same-kind cards with doubling bet sum and could make double bet on the cards that he already has on the table. Everything when the gambler see the first card of the Casino. That's the opportunity for the players.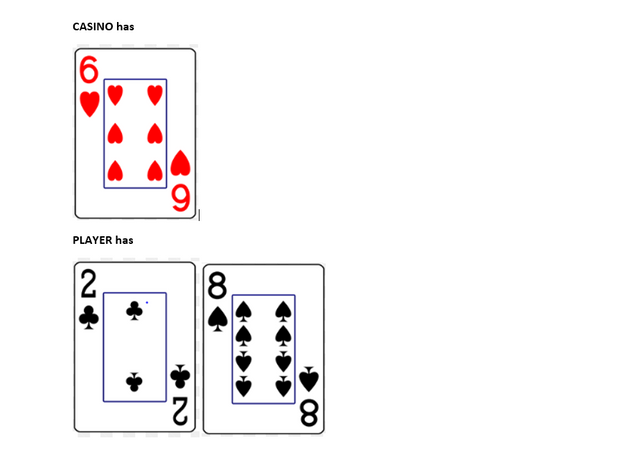 For example, Casino has 6 point with the open card on his side and Gambler has 10th points. Gambler must decide to take another card or drop the cards. Of course, simple calculation persuade you to take another card. Because any other card additionally to your 10 points on the table will bring you closer to 21s target and will not burn you. But! I mentioned about "Double" option for the Player. And that Casino must always take on 16th and below points. Lets calculate! There are 52 cards in the card deck 16 of them has "10" points and 36 of them has "6" points and more. So 30.7% of cards are more than "10" points and 69.2% has more than "6 " points. Casino will loss if will receive 22 points and more. Mathematic calculation will show you that there are 21.2% probability that will receive 22 points and more with the next two hit cards. Its rather big possibility of the future event. That's why Player must make "Double" option, because there are big probability of winning double bet sum with less risk than at the beginning.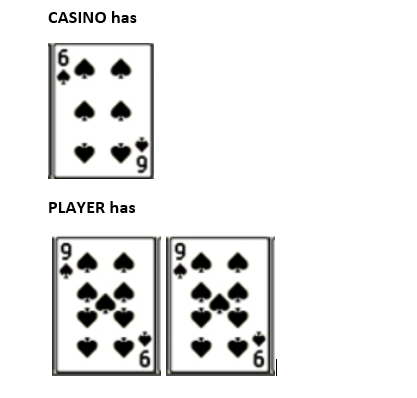 Another example. Casino has 6 point with the open card on his side and Gambler has two "9" face valued cards so you have "18" points. Its rather big level of points and for the beginner seems that with the very big possibility you are already the winner and could only wait for the next openings cards on the Casino side. But indeed it's a little dangerous situation, because Casino could achieve "18", "19", "20", "21" points. There are "Split" option exists for the Players. That means that you could separate you cards and play with two hands by doubling betting sum in the situation with less risk than at the beginning when you don't know anything. And of course you must to do that to split cards. Because with the another hit card you could get "19", "20", "21" points. Casino with the big probability will burn and loose.
More will be discussed in the upcoming posts.
Be Happy, Be Lucky and play with EDGELESS!!!