Tammy's Corner: Finding our passion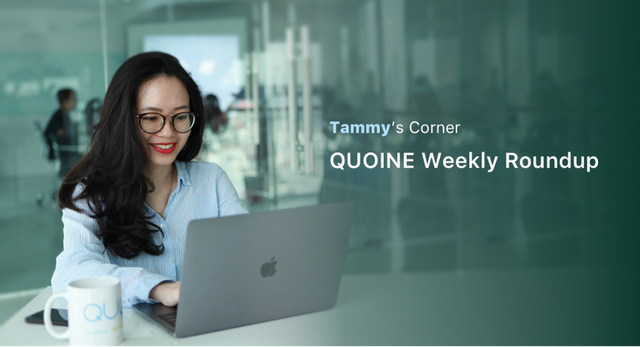 Dearest QUOINERS,
How have you been?
There are a lot of exciting things I would like to share with you in Tammy's Corner this week. But first, I must share a story about passion. 😌
My older brother is an anime fanatic.
Ever since he was little, anime has been his world and our childhood revolved around the popular comic books we have available in Vietnam in the late 90's: Dragonball, Pokemon, Inu Yasha. Every bit of pocket money he had, my brother would invest it in buying these stories with pictures. In his drawer, under his bed and behind the shelves hid stacks and stacks of comic books he adored. While other kids would play video games, my brother's eyes would be glued to the pages of these comic stories, all lit up.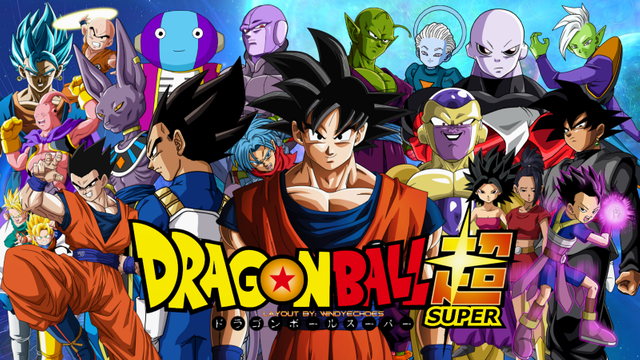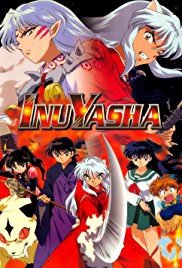 My brother loved anime so much, he drew his own. Blessed with the gift of drawing, he spent most of his time in his room reading comic stories, sketching his own characters and writing his own comic books.
There is an entire world out there (or in there), in which people live on a mission and die for the greater good. There are heroes and worthy battles, there are justice and revenge, there are happiness and sorrow, all at the tip of a pen.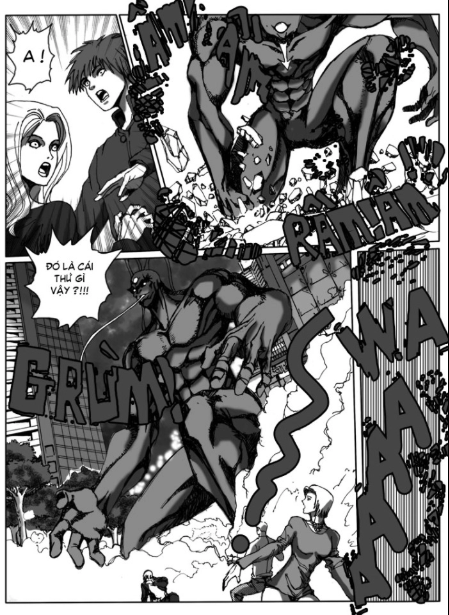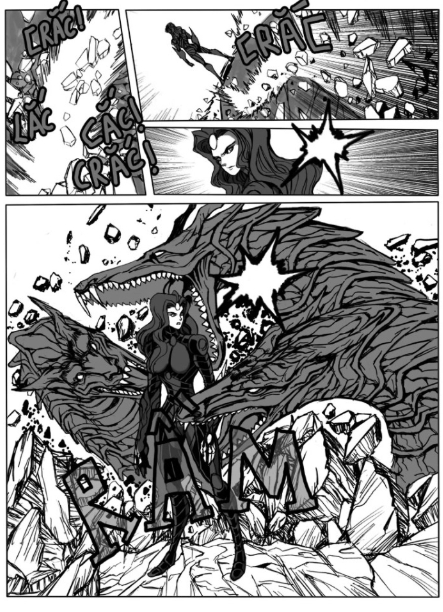 Courtesy of my brother
For the record, my brother is now 31 years old and still pretty much spending most of his time drawing comic books. He doesn't make a living with it though. The guy draws for the sheer joy of doing it. My parents don't approve of it. It doesn't pay. It doesn't matter.
A strange thing it is, passion.
Passion for comic stories manifests in many different ways also. For many others, it's cosplay.
As self-explanatory as the word is, cosplay is the combination of "costume" and "play". The venture in itself is a fun platform for anime fans to express their passion for anime as well as their fandom/love for the characters they embody. Cosplay also applies for video games, movies and books. The initiative is quite costly yet undoubtedly fun and fuelled by passion. Cosplay is a community.
Now take a moment and imagine a blockchain-enabled cosplay universe where passion is rewarded and all parties involved in the cosplay world can benefit from making transactions, paying for services and sharing revenue with one unified token.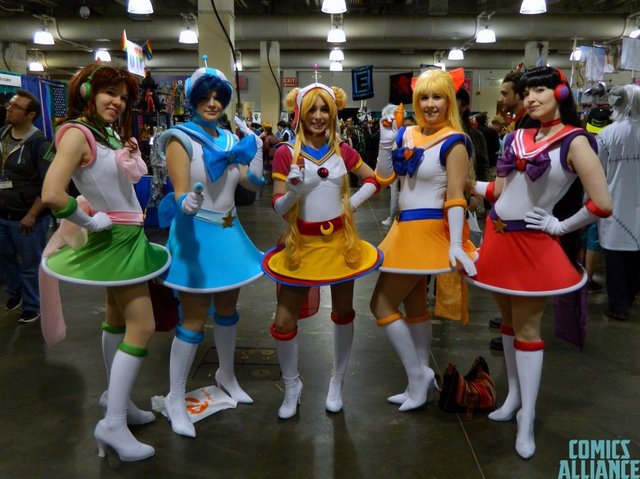 Passion can pay
This past week, we had the honor of bringing the world's first Cosplay token sale to you.
What might first appear to be a passion project popular just among a subgroup in Japan is actually a worldwide movement. The cosplay industry is estimated to be worth US$45 billion, perhaps even more. You can learn more about the industry's potential in our blog: Cosplay: US$45 billion industry comes to the blockchain.
The Cosplay Token (COT) is creating an accessible way for everyone to monetize their passion for cosplay or simply support cosplayers as COT becomes the de-facto currency of the cosplay economy.
Harnessing the power of blockchain technology, a community of 720,000 members and a hoard of popular ambassadors are at the forefront of something new. Soon enough, one's passion for cosplay can pay off not only emotionally but also financially.
The Cosplay Token private sale is happening now on QRYPTOS. We invite you to be a part of this passionate movement.😉

Time to make it fun!
For the gamers, we also have a great ICO project for you. 😉
Mfun (Make it fun) is the native gaming project to the fastest growing market for games in Southeast Asia, Indonesia. The project helps players get rewarded by capturing more value from the gaming economy and providing fair value redistribution to all parties.
This is a great explainer by Mfun Head of Communications and former Miss Indonesia Kerenina Sunny Halim about what the project is all about.
Also, don't miss 5 reasons why Mfun is shaking up the gaming industry in Southeast Asia.😁
QUOINE is proud to host the Mfun Private Sale on QRYPTOS. Are you in?

Speaking of great ICOs
The Bryllite ICO sold out this week on our ICO Mission Control platform. The Korean company is transforming the landscape of the global gaming market as promised.
Did you participate in the Bryllite ICO? Worry not if you didn't. The Bryllite token will soon be listed on QRYPTOS. Stay tuned. 😉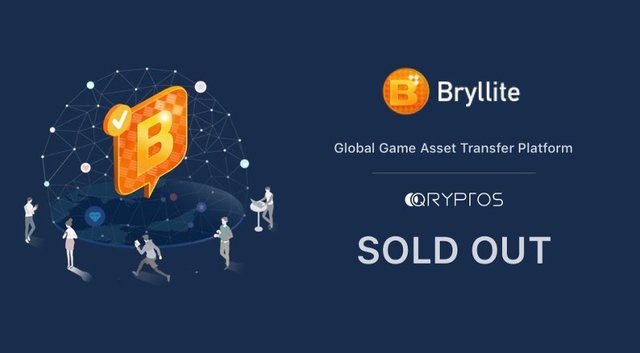 A note on Security 🔐
Last week, we have been informed by our community members about an imposter who pretended to be our CEO Mike Kayamori and exchanged direct messages with our community about different matters in our platforms.
Please note that our CXOs and our Community Managers (CMs) will never initiate direct message contact with you. Please be vigilant and think twice before responding to any request for personal information or to send funds. We will never ask you to send funds for any reason.
Over time, we have noticed many creative ways with which scammer try to seize your personal information. There are multiple twitter/instagram/facebook profiles, airdrop campaigns and mobile apps out there that are fake. You might also receive phishing emails that appear to come from QUOINE, but are in fact coming from elsewhere.
At QUOINE, we are doing our best to keep QUOINERS safe. Please follow us on our official channels bellow and let us know if you notice any suspicious scam behaviors from any source.
👉https://facebook.com/QuoineGlobal/
👉https://Twitter.com/QuoineGlobal
👉https://www.instagram.com/QuoineGlobal/
👉https://steemit.com/@quoineliquid
Mandatory 2FA set-up
To protect the security of your funds, we are going to make 2-step authentication (2FA) at login mandatory for all users starting August 10, 2018.
For accounts with 2FA already enabled as recommended, you'll experience no change when interacting with our exchange. If you do not have 2FA enabled, the system will prompt you to enroll.
Please refer to our guide on how to set up 2FA for instruction.
Your account security is a priority at QUOINE.
---
As a final note to our weekly roundup, visit QRYPTOS to check out the latest, most exciting private sales and ICOs we have in store for you. Also, follow us on instagram to be in on the stories of our people. By the way, the community voting campaign is still ongoing and this is an opportunity for you to share with us which tokens you want to trade on QRYPTOS. We love to hear from you! 😉
Happy weekend everyone! 😁