Luxury Brands Authenticity Flourishing with Blockchain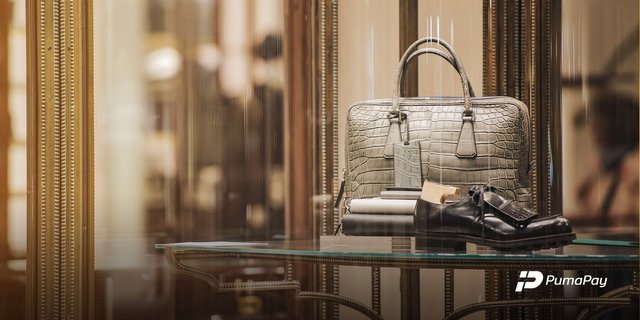 Luxury brands value their items with one important value as paramount, exclusivity. However, with mass amounts of high-quality counterfeit items roaming the markets, brands face an uphill battle to keep the allure of their items. To help combat the rising number of counterfeits, luxury brands are now turning to blockchain technology to help establish the number one asset of a luxury brand, authenticity.
For luxury brands authenticity is their one key asset that differs the celebrity that is wearing the brand, to the everyday counterfeit roaming the high street. Through blockchain applications, brands are beginning to utilize blockchain's transparency and security to ensure authenticity. Luxury brands such as Louis Vuitton, Cartier and even Porsche are all seeing the benefits of blockchain technology and have put systems in place to utilize its potential.
How it's Used
Paris-based blockchain company Ariane, developed a blockchain based authentication system for luxury Swiss corporation Richemont which is the owner of brands such as Cartier, Can Cleef & Arpels and Vacheron Constantin. Working with such expensive goods, Ariane CEO Nicolas Hurstel understands that such luxury brands need to have an undeniable authenticity trail, something he believes can be achieved through the blockchain.
When speaking of blockchain, Hurstel said "it will guarantee to an owner that a product has indeed been manufactured by the brand and that it is not fake. Say, for example, I send you a picture using email. I keep the picture, and you get a copy of the picture. Blockchain is not like that: it allows you to create a completely unique digital object: it cannot be copied; it cannot be changed."
The process gives each individual product a unique digital identity which acts like its passport and it cannot be fabricated or changed. Blockchain achieves this as it is a distributed public ledger, that gives transparency and security. "This means instead of the information being stored in one place, it is spread across every computer in the network," Hurstel explains. "And not only is it distributed; it's encrypted."
The watch brand Vacheron Constantin has a system in place whereby the factory in Geneva, where the watches are made, creates a unique serial number along with every watch that is created. The serial number and product information are uploaded onto the blockchain, from that point all the entire history of the watch, from production to sale, is traced to ensure authenticity. Any customer wishing to buy the watch can simply download the Arianne app once and trace its authenticity as well as upload their purchase history of the watch. Should the watch go missing or stolen, the serial number will be able to give a permanent history of the watch.
Digital Identity
Products that are given digital passports have much more than capability than to simply be tracked through the blockchain. As product authenticity is now guaranteed digitally through the blockchain, luxury brands are striving for ways that enables customers to digitally wear their products online.
Hurstel suggests "You might want to wear them in the video games you play — you could wear them in your favourite online game. You can wear in your digital life the products that you own in your physical life. If you upload a picture to Instagram and you're wearing a Supreme T-shirt, you can generate a little QR code that people can scan and see that it is a real Supreme T-shirt."
By giving binding products to true owners, blockchain unlocks a whole new world of digital marketing and branding.
Porsche
Porsche's latest Panamera is the world first blockchain-enabled car. Through blockchain technology, Porsche has utilized the networks security to add value to their luxury product by giving innovative new features. The a blockchain based application, Panamera owners can operate a series of functions such as: locking and unlocking the car, opening the boot and even assigning additional drivers and give them capability to drive the car. Claudio Weck, blockchain and AI architect at Porsche, says that blockchain technology will affect car technology in a great way.
"First of all, security, given by the standardized cryptographic procedures." This, Weck says, enables secure sharing of vehicle data between the owner and people who might need to interact with the car, such as mechanics. Second, there is the transparency that can be provided by blockchain, such as transactions in the supply chain or the product life cycle." Weck refers to the system's "immutability": for example, a blockchain-enabled car can never have its mileage tampered with. The third big advantage is convenience," Weck says. "Applications include bookkeeping — for example, recording historical vehicle data; as well as payments — for example, with a wallet in the vehicle."
Sources: Porsche.com, arianee.org, watchpro.com, scmp.com,