Innovation on the Blockchain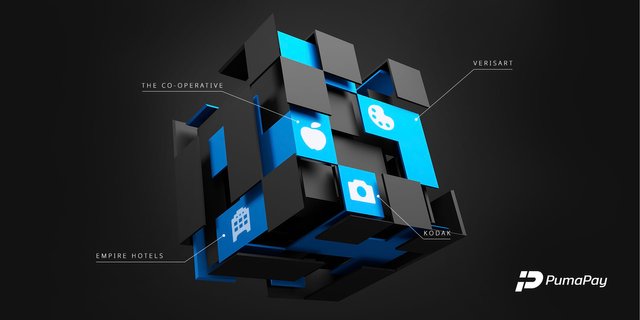 Since Bitcoin's bull run back in 2017, mainstream media help bring cryptocurrency to the forefront of emerging technology. Now whilst digital currency wasn't anything groundbreaking, blockchain technology that cryptocurrency is built on is. Since its inception in 2009 blockchain potential has slowly been realized by not only the small businesses but by large fortune 500 companies such as Microsoft, JP Morgan and even Bank of America. Whilst most of the initial uses of the technology came within the financial services sector and cryptocurrency, there have been several companies that have pushed the boundaries of the technology and used it in extremely innovative ways to unlock its potential and solve problems that previously proved extremely difficult.
Empire Hotels
Empire Hotels developed an innovative solution to the hotel industry problems of Security and Booking fees. Empire Hotels developed a hotel booking platform that increases security and reduces administration fees by processing payments through a decentralized blockchain system. Hotels can install the app and add their properties to the platform; which users can browse to find accommodation. All reservations are locked into the blockchain and prevent any tampering to bookings, giving a clear line of transparency between users and hotels. Users can also pay for their bookings in either fiat, which includes a small booking fee, or with the London-based company's EmpireCash cryptocurrency, which charges no fee at all.
Verisart
Verisart is a unique art application that uses blockchain technology to verify the authenticity of artworks. Verisart partnered with software developer ArtSystems to offer galleries blockchain-based certificates of authenticity that are embedded in their art inventory management systems. Furthermore, Verisart also created a system for the auction market called P8Pass, which stores detailed provenance information on artworks that runs on the Bitcoin blockchain, providing a secure record of artworks being traded.
Kodak
Wenn Digital and Kodak developed a blockchain based image copyright system dubbed "Kodak One." The two parties created the image rights platform to help prevent copyright infringements and create a digital ledger for rights ownership. Photographers will now have the ability to license their work whereby they will be paid in KODAKCoin. The platform will scour the internet consistently looking for intellectual copyright infringements.
The Co-operative
The Co-operative Food Group in 2017 began an initiative to track the supply chain of certain of its produces following reports that several of its competitors had been misleading customers as to the source of the products. The co-operative wanted to ensure that the supply chain was verified and secure, so they turned to blockchain technology and began building the so called "alpha-stage blockchain platform."
When establishing the project, they wanted to ensure it would work within the confines of existing processes and tracking/verification processes. Though the platform was designed to track fresh food, the system now includes other produce. The data is collected from farms and factories and creates a database that can be accessed by not only store workers and co-operative employees but by shoppers, giving complete transparency across the board.
Sources: guardian.co.uk, forbes.com, computerworlduk.com