Crypto Goes to School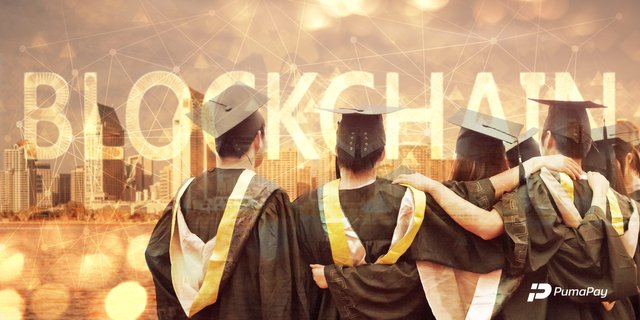 Cryptocurrency and blockchain technology have moved from fringe topics to mainstream conversation in the last few years following their rise in popularity. The increase in awareness of these technologies has seen people look for an educational platform where they can learn and develop skills to utilize this innovative technology. This consistent growth in demand has seen the educational world strive to implement crypto and blockchain courses to help with this demand.
Research was undertaken by Crypto Exchange Coinbase and Qriously in 2018 which asked students directly about their thoughts on crypto and blockchain as well as which universities were offering courses in these respective fields. Their research provided some key findings:
42% of the world's top 50 universities offered at least one course on crypto or blockchain
Students from a vast range of courses would be interested in crypto courses
Students from all walks of life showed interest as they believed in the innovation of the technology and the work opportunities it will provide. Universities followed suit by setting plans to form research centers and are continuously adding more crypto-related courses as they see it an area worthy of serious academic study. Dawn Song, a Computer Science Professor from the University of California Berkeley, believes that one of the reasons the courses are drawing interest from such diverse backgrounds is the possible impact blockchain technology can have across many domains. "Blockchain combines theory and practice and can lead to fundamental breakthroughs in many research areas. It can have a really profound and broad-scale impact on society in many different industries."
Duke Business School professor, Campbell Harvey said "The students in my class are from every possible discipline. They understand that this is going to disrupt many different areas of business, and they want to be the disrupters, not the disruptees."
With people looking to be a part of the next big technological wave, there is a requirement from people to people be educated with clarity, and the assurance they are learning trustworthy information. This has seen a consistent increase by the universities to meet such a demand to provide the credibility that comes with these institutions and there have been movements by some of the biggest universities in the world.
New York University (NYU)
New York University first crypto course was launched back in September 2014 called The Law and Business of Bitcoin and other cryptocurrencies Series, taught by professor Geoffrey Miller.
"A process is well underway that will lead to the migration of most financial data to blockchain-based organizations. Students will benefit greatly by studying this area," said David Yermack, Finance department NYU Stern School of Business.
NYU also now offers courses such as their "Cryptocurrencies, bitcoin and the blockchain." The course seeks to give in-depth knowledge of how cryptocurrencies work, how blockchain works and give Greater familiarity with regulatory concerns and governance related to cryptocurrencies and the blockchain.
University of Oxford
One of the world's top-ranked universities, the University of Oxford offers various online blockchain courses without admission requirements. Oxford has also taken the initiative to set up the Oxford Blockchain Strategy Program that offers business leaders and innovators insights to blockchain technology and how it works, how blockchain will affect the future of business organizations and how to make better strategic business decisions.
Princeton University
Princeton University offers an 11-week program called Bitcoin and cryptocurrency Technologies which covers a wide aspect of crypto education such as: How do Bitcoin work? What makes Bitcoin different? How secure are your Bitcoins? How anonymous are Bitcoin users? What might the future hold? Princeton university believes that following this course its students will have the conceptual foundations you need to engineer secure software that interacts with the Bitcoin network.
University of Hong Kong
One of the world's leading institutions in Asia, Hong Kong University, has a variety of FinTech courses such as Introduction to Cryptocurrency, FinTech Ethics, and Risks, and Blockchain, FinTech: Basics, Applications, and Limitations. Courses can be followed free-of-charge or you can pay the tuition fee to receive a certificate after successfully passing the final test.
University College London
The UCL Center for Blockchain Technology was founded in 2016 to research the effects of Distributed Ledger Technologies and Blockchain and to promote the safe and organic development and adoption of Blockchain-based platforms. The Center for Blockchain Technology is the nucleus for DLT and Blockchain research and engagement across eight different departments at University College London and for its Research and Industry Associate network.
University of Nicosia
The University of Nicosia started offering a Master's Degree in Digital Currency back in 2014 with the aim of educating students to better understand the technical underpinnings of the digital currency, how it will likely interact with existing monetary and financial systems, and what opportunities exist for innovation in digital currency systems.
The program seeks to fill an important gap that exists today between the supply of and demand for academic knowledge in the area of digital currency.
PumaPay is a Founding Member of the University of Nicosia's Institute for the Future (IFF). IFF is an interdisciplinary research center of the University of Nicosia that aims to expand the understanding of blockchain and AI, as well as their effective integration, contributing to their effective application in industry, government, education and society in general. IFF's vision is to become a leading academic research center, spearheading interdisciplinary research and innovation across Cyprus, the EU, and the world.
Sources: Forbes.com, ceoworld.biz, goodaudience.com, hackernoon.com, timeshighereducation.com, theblockcrypto.com, pcmag.com