Blockchain Technology to Revolutionize the Sri Lankan Farm Insurance Industry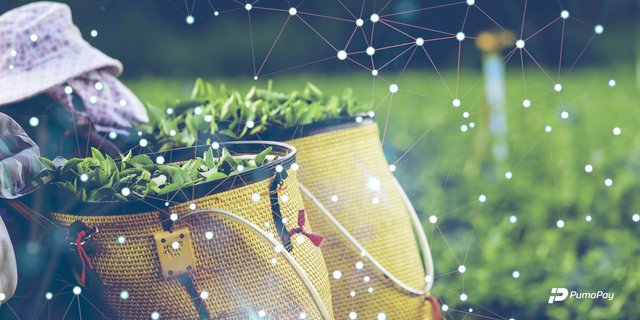 Blockchain technology has helped innovate industries such as real estate as well as innovate the supermarket supply chain and now, it is being targeted to help revolutionize the insurance industry.
Business services company Aon, alongside international charity confederation Oxfam, seek to utilize blockchain technology to provide farmers in Sri Lanka cover in the event of extreme weather conditions. The collaborations have seen the two entities team up with blockchain insurance started Ethersic to launch a decentralized insurance platform for the farmers of Sri Lanka. An announcement released by Aon, outlined that the project will help automate the insurance process by retrieving data from automated weather stations placed around the country. In the event there is extremely high or low rainfall, the farmer's crops are affected and leave the farmers with little to no crops to earn a living. Traditionally any insurance claims would require the insurance company to travel to the area to confirm that the crops have been affected by drought or flood. By integrating automated weather stations, should there be extremely high or low rainfall, the data recovered by the weather stations will automatically trigger the claims process for the farmers.
The automated service, which is built on blockchain platform provided by Ethersic, will not only reduces overall cost but greatly reduce the time taken to process claims as well as address several other key issues regarding the farmers insurance. Through utilizing blockchain technology, insurance is now more affordable due to its automated service. As the automated platform provides a much more streamlined service for users, it now allows for a much more accessible platform for users. Using a mobile or computer, users and insurers can both have access to a "single source of truth" to ensure all parties are complying with the terms of the insurance.
Bojan Kolundzija, Oxfam's director in Sri Lanka, stated:
"Allowing farmers to access the blockchain platform is an important milestone that is bringing an effective and affordable risk transfer mechanism to a large portion of the Sri Lanka economy."
Etherisc CIO, Michiel Berende, commented that the Sri Lankan agricultural industry employs about one-third of the workforce in Sri Lanka as well as represents one-fifth of the nation's economy. Furthermore, very few of this extremely large workforce have any form of insurance making it an ideal place to start this platform.
Sources: prnewswire.com, newsbtc.com, aon.mediaroom.com