Blockchain Gets the World Buzzing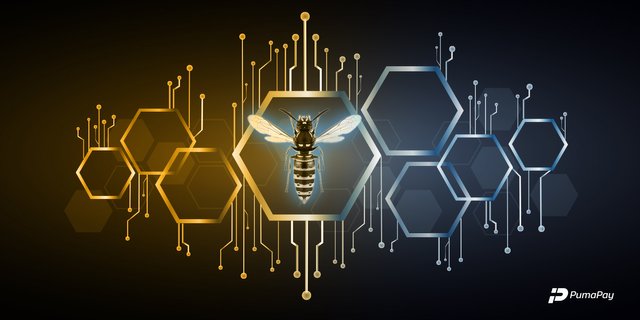 Blockchain technology has progressed rapidly over the last number of years, with companies beginning to understand its true potential. It has been implemented to solve many real-world issues from supply chain to real estate and now bees. With the rapidly declining number of bee population over that last few years and with over 77% of the world food supply dependent on pollinators such as bees, it has now reached a critical stage where action needs to be taken. The World Bee Project (WBP) alongside Oracle have set themselves a task to use blockchain technology to help tackle a severe real-world issue of the declining bee population.
The collaboration between the WBP and Oracle aims to understand the decline of honey bee populations and help protect them. Jay Chugh, Oracle's senior director of products stated "Today's bee population is declining at a very fast rate, which is being caused by human intervention and the use of fertilizers in crops. This is harmful for many reasons. For example, about 77% of all the food we eat depends on pollination. That equates to roughly $577 billion globally of food produced each year. Additionally, 1.4 billion farmers livelihoods rely on pollinators"
The WBP partnered with Oracle to launch the "World Bee Project Hive Network" which is a propriety network of sensors placed at connected beehives that uses cloud technology to better understand honeybees. The data will then be captured, stored and shared across Oracle's Blockchain network. The data will then be processed and analyzed, to get researchers new insights into the relationships between honeybees and their environments.
Further development in this partnership is to ensure that honey is being developed sustainably and using the Hive Network in place, Oracle will use its blockchain network to develop a "BeeMark" label.
John Able, Oracle vice president of cloud and innovation commented saying "The 'BeeMark' label is a monitor that we are using to capture sound, humidity, temperature, the weight of beehives and more. Once this data is captured it will be placed on the blockchain to show that honey hasn't been changed or corrupted. Although still in its pilot phase, the idea is for consumers to go into a retailer and scan a QR code from the BeeMark label to validate that honey came from a particular source,"
Sources: worldbeeproject.org, forbes.com, oracle.com