Dear Steemit Community,
If you've already registered to contribute to the Shivom presale, we have more exciting news to share with you!
We are offering an exclusive Shivom referral program to all of our registered members. The program can be activated by simply registering on the Tokensale dashboard - https://tokensale.shivom.io/.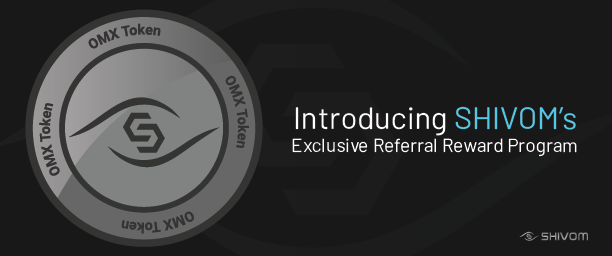 How the referral program works
Following your registration/ account creation on the Shivom platform, you will receive a referral link which will be unique for every user. You can send this link to your friends and family and receive 5% bonus every time those your referred purchase OmiX tokens from their account.
The referrals program is not limited to a one-time reward. This is a 3-tier referral code that plays on network effects, which means a you will get 5% bonus for every new user and they also receive a bonus amounting to 5%, and be able to share a unique referral link with their friends, which in turn gives them 5% bonus, and gives you 4%. Subsequent sharing of the referral link again by those friends will allow you to still enjoy a 3% bonus on their purchased tokens.
Overall, for three subsequent sharings of referral links in your network will allow you to receive a bonus of 5%, 4%, and 3% from your connections.
We are extremely happy that you have made the choice to join Shivom and are thrilled to be able to reward our supporters! .
For any queries regarding Shivom's referral program, please contact us at: [email protected]