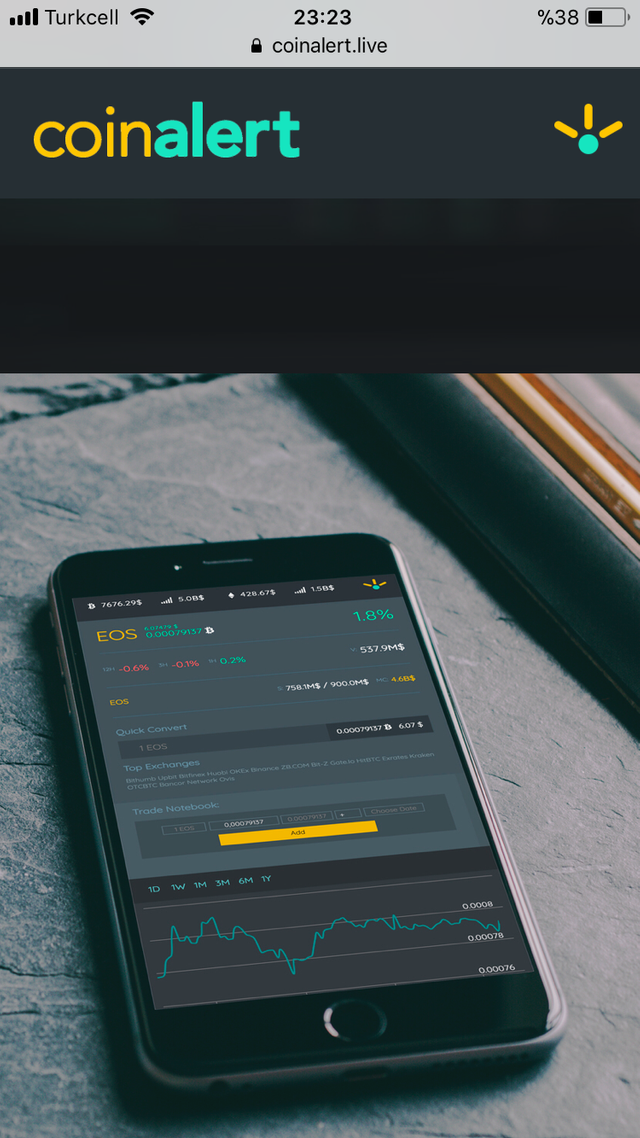 For a long time I was looking for useful cryptocurrency application to follow my coins. I found lots of applications but I did not find them really useful.
Now I discovered a new application which is revolutionary for crypto world. Why ? There are lots of reasons. First you can use this from both ios or android with mobile version but you can also use coinalert from your computer by just using the coinalert.live website. There is very user friendly screen and you can see everything about your coin in one paige. When you slide your finger to right , you can see all the coins with their prices, volume and the price changes of last 24 hours. You can choose one of them if you want to see the details of that coin. When you slide your finger to left you will see the alerts of coins for last 24 hours.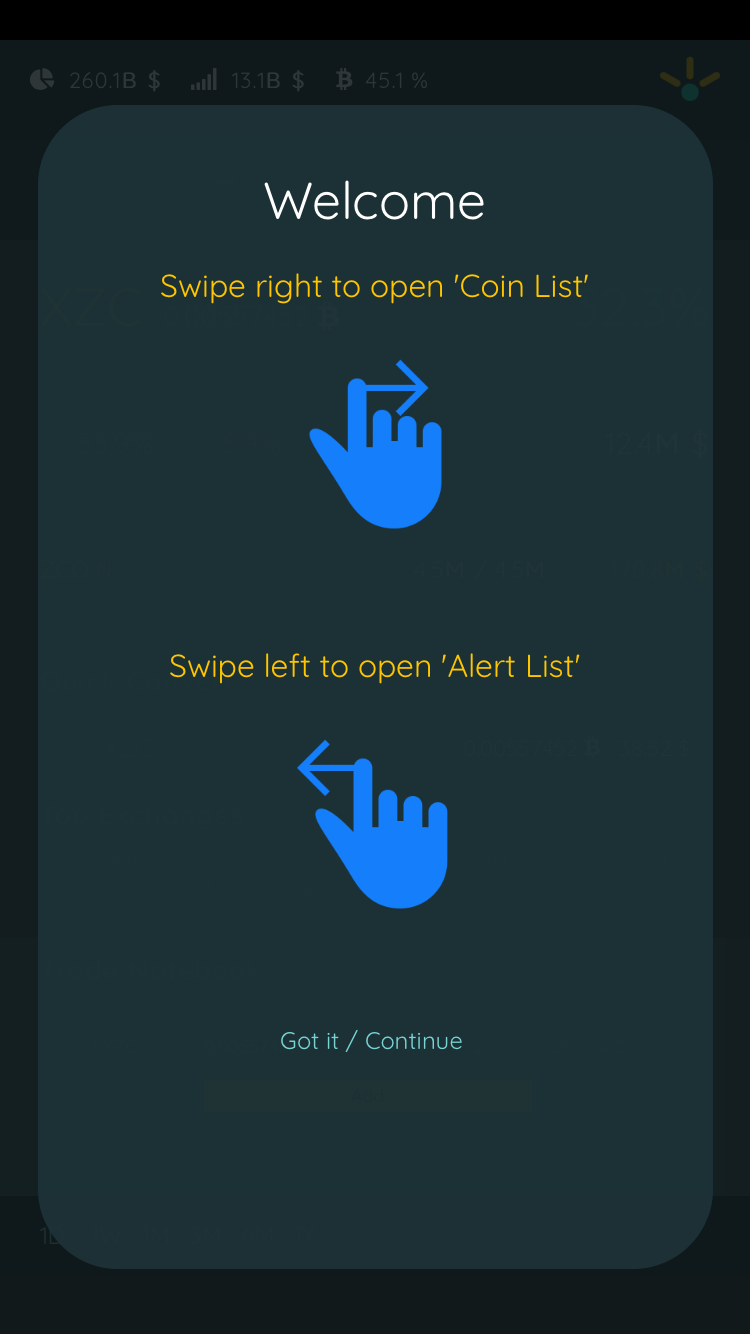 One of the biggest specification of coinalert.live is to calculate price changes on it's own system and send you the notification of that increase or decrease prices. Application does not send all of the price changes to you but only the important ones. If you use the program for 1-2 days you will see the notification system. To be honest I already earn some profit by using coinalert.live and thats why I want to write this post and support the team of coinalert.live. So I advise you to take a look and give a chance to coinalert.live application.
Official website : www.coinalert.live