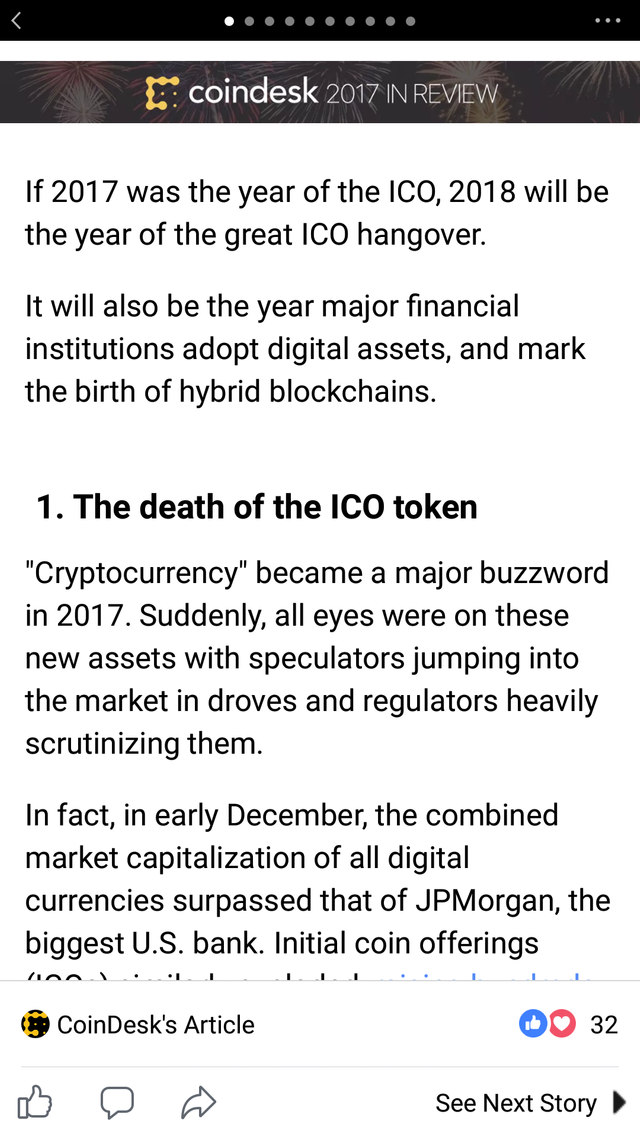 I stumbled upon this article and it caught my attention to this so called predictions.
I may accept some of the points here but I would certainly disagree with other facts about this predictions.
Lets say for example, MANY MAJOR FINANCIAL INSTITUTION WOULD ADOPT TO CRYPTOCURRENCY.
My view is, of course it will, we can see that happening even the beginning of 2017. And it will increase in this year 2018. That is a good news.
It will be highly regarded as important part of human history which will contribute huge impact to the world's economy.
DEATH OF ICO?
I don't think so.
This is not going to happen. We have witnessed lately the increased numbers of ICO that is coming out each and every quarter last year. And it soon will rise and rise like a mushroom in the near future.
Of course it needs to be monitored and it should be closely regulated by legal and financial institution to prevent many people losing their investments to fraud and ICO scam nowadays.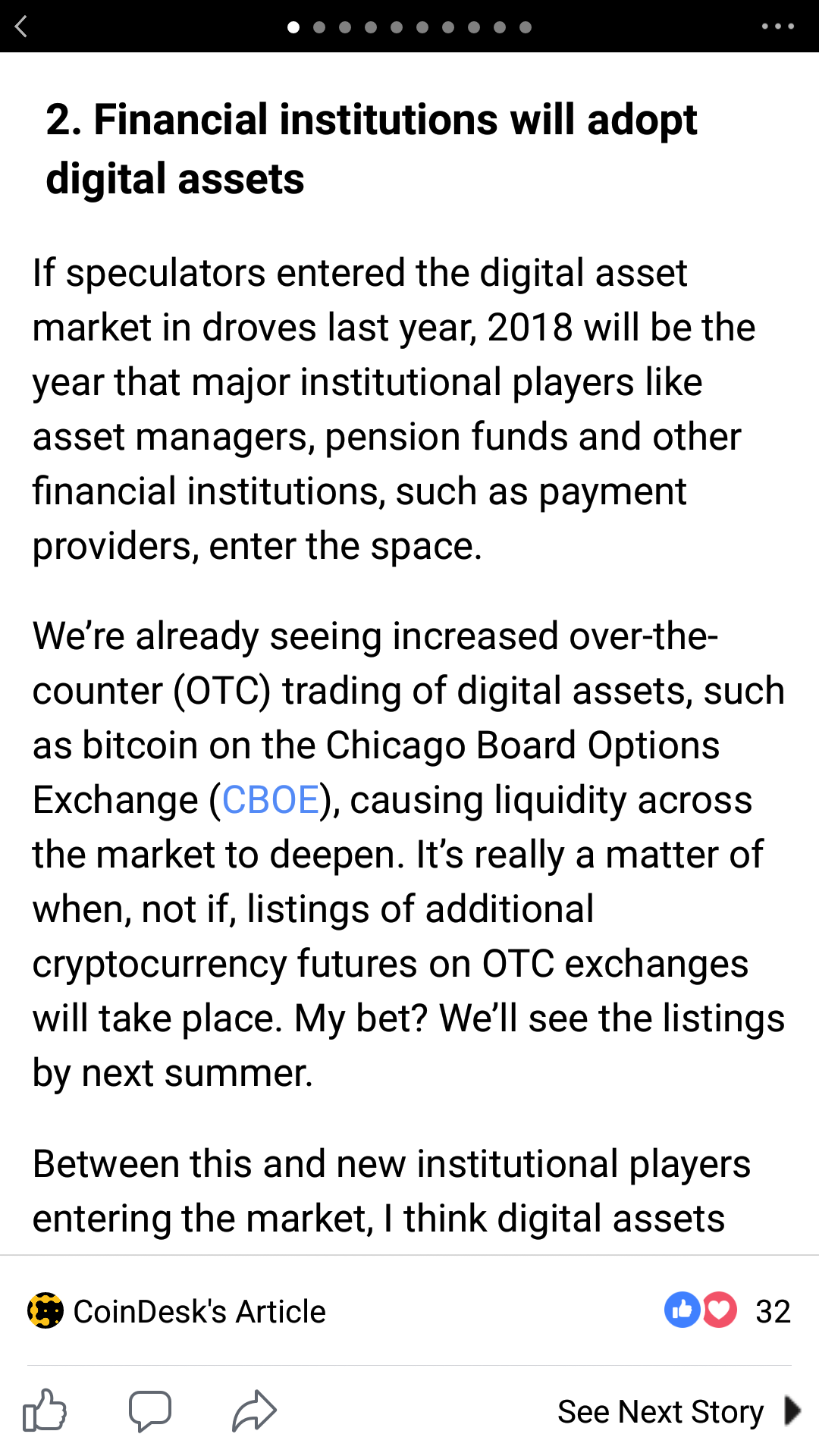 The first of quarter this year heard a lot of rumors big institution adopting to this blockchain technology. I will not put some information about that here because it's all over the internet now. One of which is Facebook co-founder Mark Zuckerberg. Well there are more unexpected things to happen in this industry of new technology.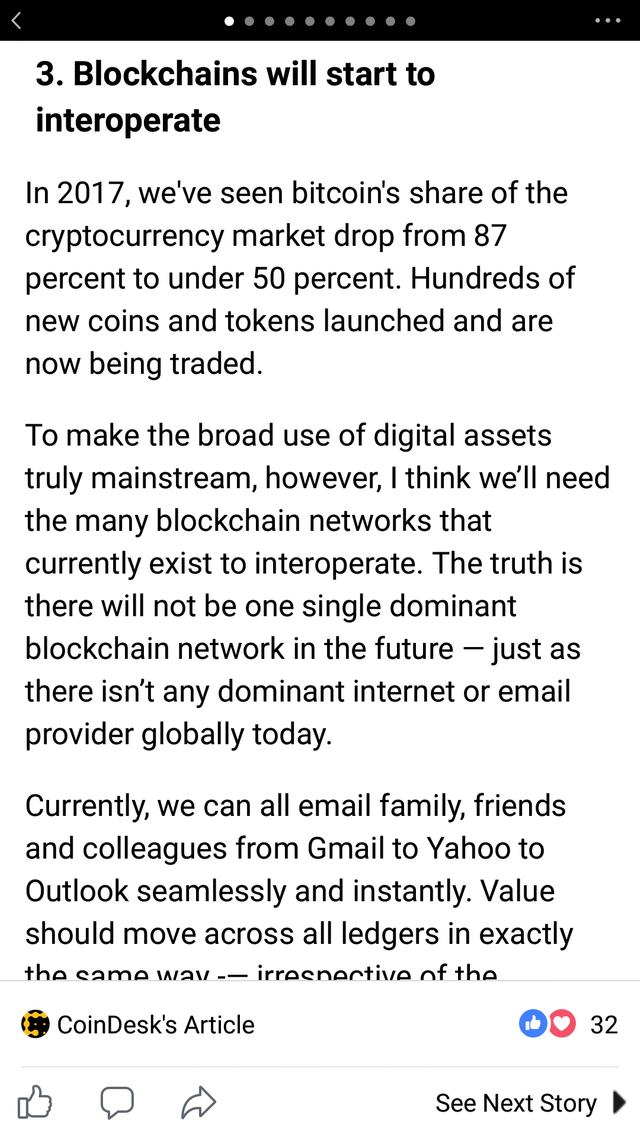 BLOCKCHAIN WILL START TO INTEROPERATE
This is what I have been waiting for. I know that it will happen, the same thing goes when we are using email. We can send email to different email address with ease.
Many crypto people understands the pain in the ass when it comes to exchanging cryptocurrency to other cryptocurrency.
They will soon develop a system where we can interchange different cryptocurrency without any problems at all.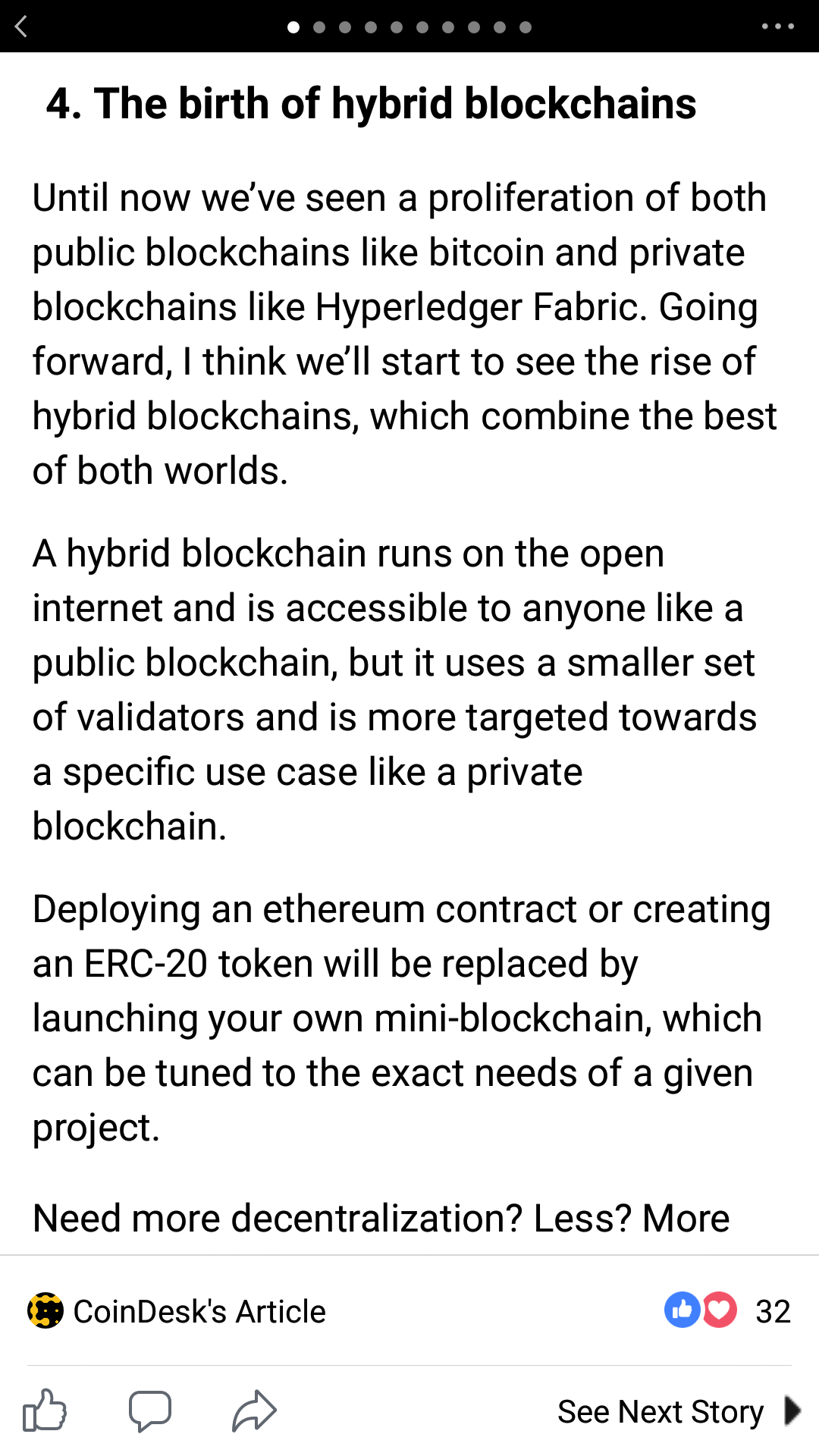 This part is somewhat probably or possibly or it maybe or it can't be.
As much as I want it to happen. Still there are so many factors that needs to consider before going into this far.
Another thing, it is also very risky when it comes to public and private blockchain, since there will be a possibility that someone can manipulate it.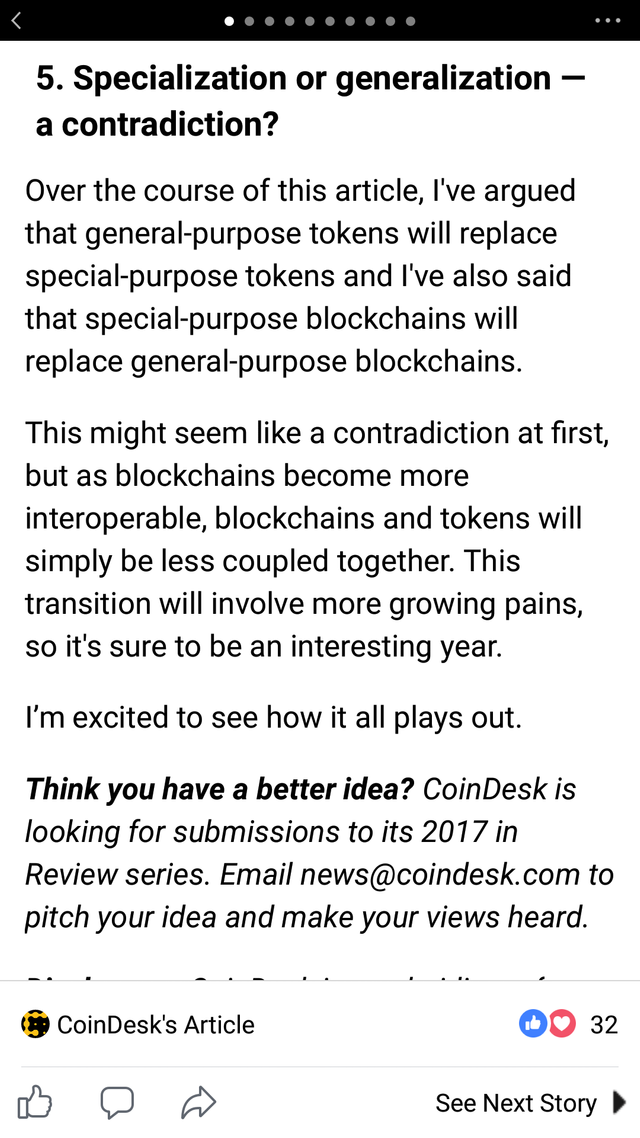 Well that's all I can say about this.
Feel free to comment your view.
The link to the article is here: https://www.coindesk.com/death-ico-4-2018-predictions/amp/