Blockchain technology has brought a lot of advantages to the world, and even with that importance the crypto currency industry has limitations; limitations such as price volatility, poor regulations, liquidity problems, an unfriendly user experience and poor connections to users. But every problems are meant to have a solution and this is a reason why HUBRISONE platform is here to build a cryptocurrency asset and fiat account management solution for all.


Hubrisone: Your all-in-one Cryptocurrency
Current Account & Marketplace
Hubrisone is a crypto currency wallet and also a fiat bank account combined into a powerful, intelligent and compliant digital applications using Blockchain technology. Hubrisone will help every platform user to manage existing bank accounts, your crypto currency wallet and importantly you are able to spend on the platform using bitcoin, ripple, etherum, USD, GBP, EUR all depending on your options of choice.
The solutions offered by the hubrisone platform are as follows:
Hubrisone helps you Connect your crypto currency exchange accounts, view your balances, portfolio and track your trade performance in one secure place.

Hubrisone let's you access fiat liquidity through the hubrisone in-built crypto currency backed lending module. And as an hubrisone token user, you get discount on interest rates.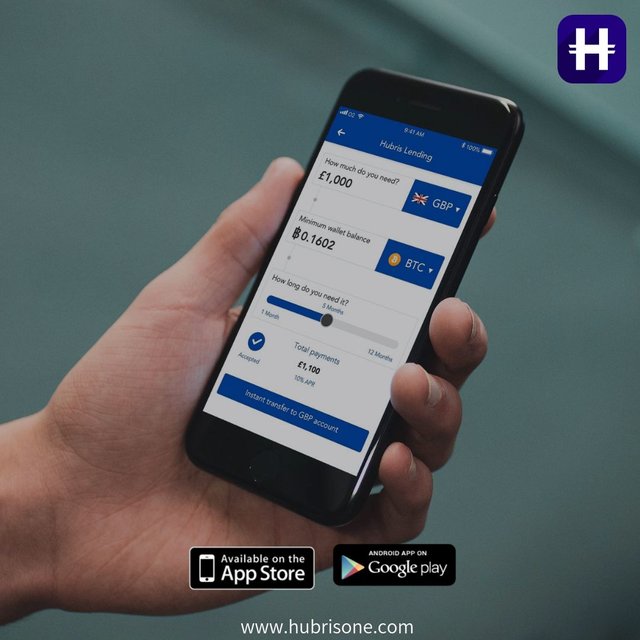 With the hubrisone platform, you get access to core blockchain technology applications which could be from travels, accommodation, insurance, finance, e-commerce and lots more.

With hubrisone, you can instantly send funds between your wallets and your HubrisOne current account within seconds and also get to buy, sell, exchange cryptocurrencies and tokens within a few taps.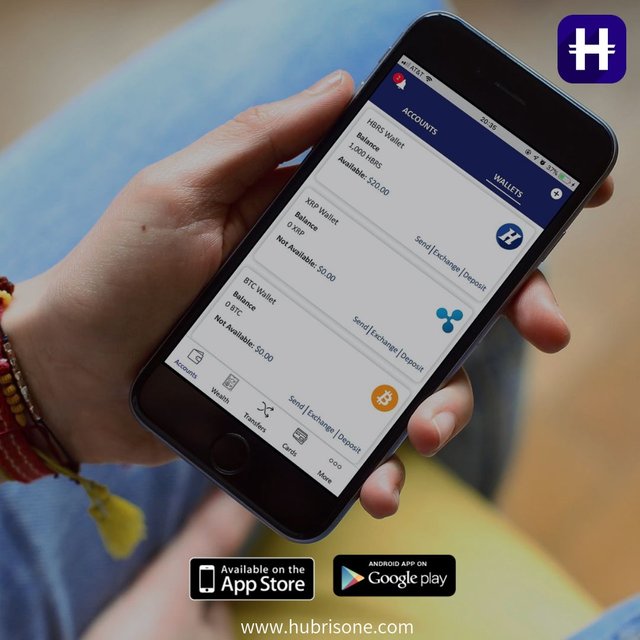 Hubrisone utilizes a grade wallet security system which ensures that private keys, wallets and even assets are for the platform users forever.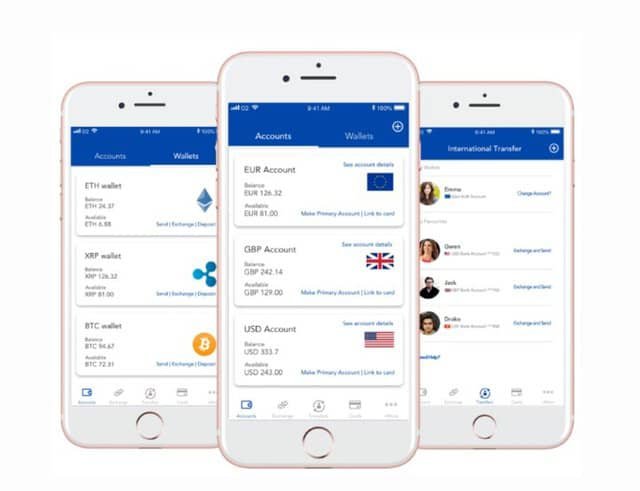 To conclude, hubrisone project is aimed to work internationally and for each international payment, hubrisone provides a real time tracing and tracking of funds sent; as well as it been cheap. This is made possible by the platform using a cross chain crypto currency assets in etherum (eth) and stellar (xlm):
ETHERUM Blockchain is used for the ico as well as the utility to gain access to hubrisone features
STELLAR Blockchain meanwhile is basically for every international payments.
Do not be intrigued, this is a fantastic project with good vibes; you can look up the details below for more information:
Website: https://www.hubrisone.com/
Bitcointalk ANN: https://bitcointalk.org/index.php?topic=5039930.0
Whitepaper: https://drive.google.com/file/d/1enh6bm59MXPMmQ8MVKXs68iShXD45L7p/view
Facebook: https://web.facebook.com/HubrisOne1
Twitter: https://twitter.com/hubrisone
Telegram: https://t.me/hubrisoneofficial
Instagram: https://instagram.com/hubrisone
Author: Ivexo, https://bitcointalk.org/index.php?action=profile;u=1942787