Upcoming events of OracleChain,caught us up if you can!
1.The CEO of OracleChain was invited to participate in"Build the Future Break the Limit" 2018 Southeast Asia Blockchain Innovation Summit on April 21 in Hanoi, Vietnam.🎉🎉🎉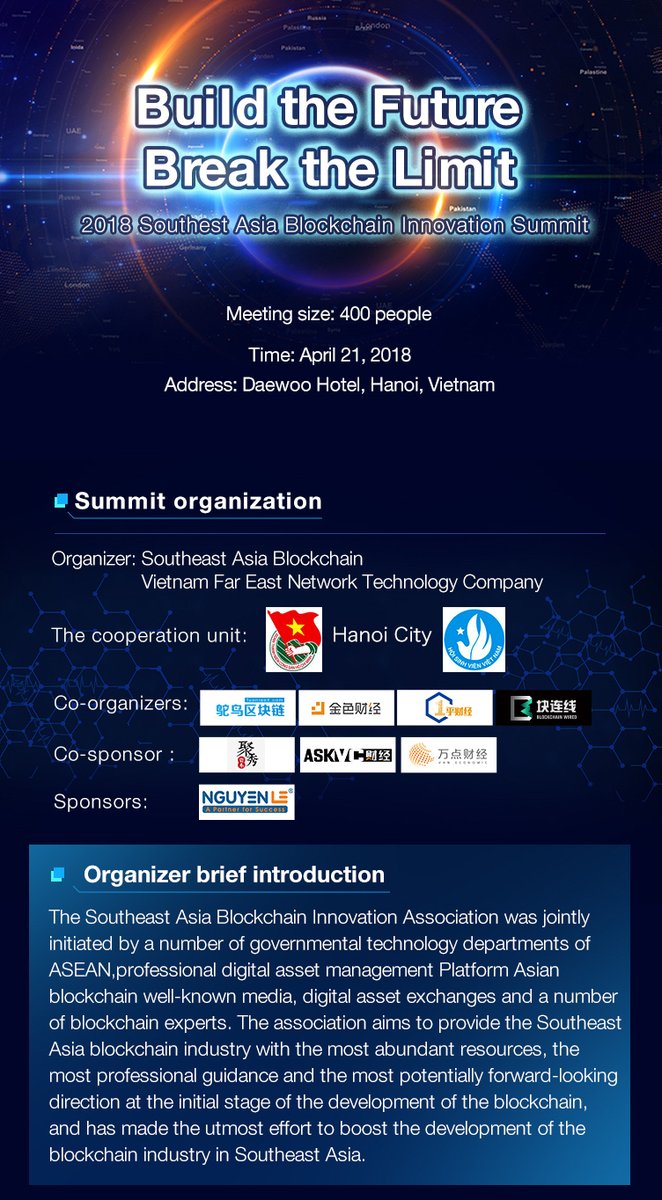 2.Dr.Tan the Cheif Scientist of OracleChain has been invited to the Blockchain technology applications in the financial field symposium in Shanghai. 💪💪💪

Caught us up if you can!!