World packaging market will reach $1 trillion milestone in 2020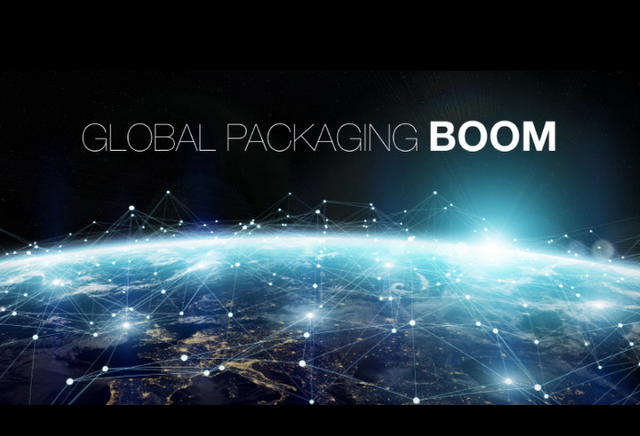 Booming packaging market global demand is impressive. Smithers Pira's flagship report The Future of Global Packaging to 2020 – updated to 2018, but confirming the data emerged by many other previous reports, such as Quarterly Packaging Report by Havi (2016), Global Packaging Trends Report by PMMI (2017), Industrial Packaging Market Research Report By Market Research Future (2018) – attests a growing worldwide expansion of 3.5% year-on-year, starting from 2015, when the sector market value reached the $839 billion (€768billion) record. A trend that, forecasts and experts analysis confirm, will continue at least until 2020, when packaging market value will reach the $1 trillion milestone, proving to be one of the most stable and profitable for future investments.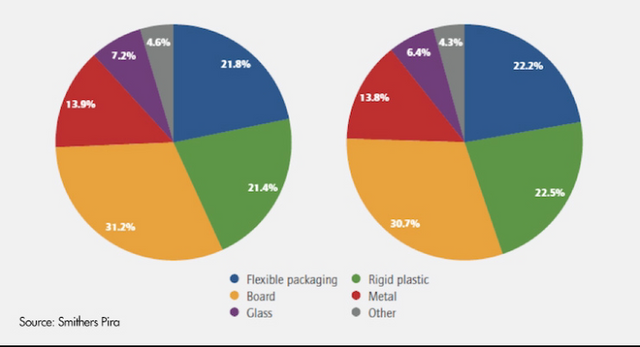 Sector expansion is not proceeding uniformly: as expected, emerging countries will play a pivotal role in the packaging economy, by creating new opportunities for material suppliers and converters. Simultaneously more established regions are already undergoing significant business and demographic changes that will transform their value in the packaging industry. Let's analyse, more in detail, how those changing will happen and which specific segments will influence
Rigid plastic packaging:
With a remarkable annual growth of 4.4% per year, this is the most influent sector of the whole market. Plastic is the most widespread, used, lightweight material, able to substitute heavier metal cans and glass bottles formats and to reduce material consumption and cost. Anyway, the global public request for environmental savings, cost optimization, and recyclability driven by technological developments is pushing brands to rethink their use of plastic and imposing different, more environmentally friendly solution. Coca-Cola is actually building its new marketing strategy in its effort to face this challenge and will launch, by 2020, a 100% bioplastic Plant Bottle 2.0. Moreover, while demand for rigid plastics has reached a saturation point in certain developed markets, it is in its greatest expansion in new regions like Africa, the Middle East and Asia, where both rigid plastic packaging and flexible plastic packaging for various food and beverage applications are highly requested.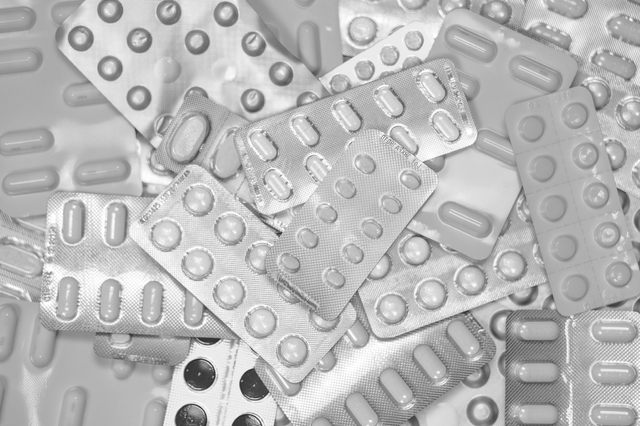 Flexible packaging:
According to forecasts, the market for flexibles will continue to boom over the next five years, even if at a slower rate than rigid one, after having expanded significantly over the past decade as technological changes have transformed the packaging type from a low-cost industrial-use option into consumer-grade containers with a vast variety of applications.
With a relative share of sales 42% to nearly 45% between 2015 and 2020, Asia will surely dominate the market of flexible plastics, which are mostly used for food lightweight packaging. And is right on food applications that innovations are focusing: companies are, indeed, looking for technologies able to improve the barrier properties of multilayer plastic and laminate formulations for food, or maintaining performance while reducing the thickness of the film. Simultaneously new high-speed filling equipment that holds containers by their neck fixtures will allow flexible formats to displace rigid PET in the beverage segment where its penetration has hitherto been limited.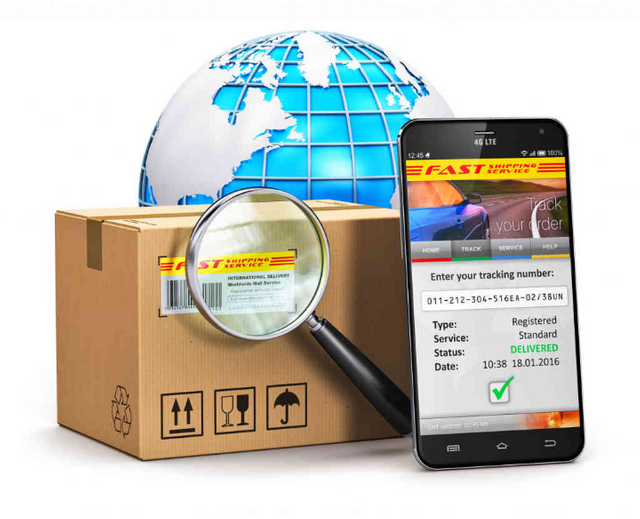 Board packaging:
Corrugated formats, folding cartons and liquid cartons value estimation in 2015 reached the outstanding amount of $261 billion in 2015 and its growth is expected to be stable until at least 2020.
It's China, immediately followed by India and South Korea which will have the greatest relative annual expansion across the study period, after having overtaken US as the largest national market for paperboard packaging, of course due to the rise of online retail. E-commerce has, indeed, a strong need for this format for its business, which is increasing as always more consumers prefer digital shopping over physical retail experiences. This provides several key aspects of board packaging, as a 30–40% of online purchases that are returned, meaning that their packaging must be easily opened and resealed.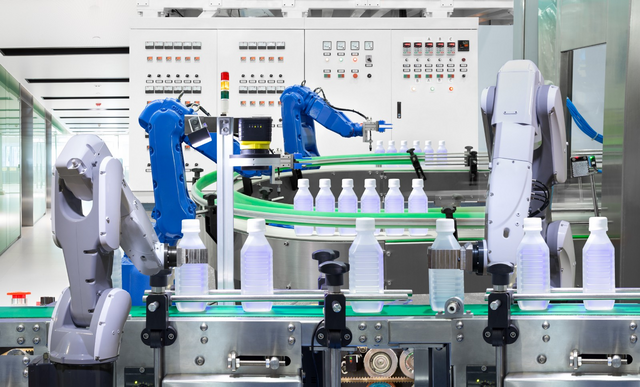 Metal packaging:
In the developed markets of Western Europe and North America, canned foods will suffer from competition from lighter weight, consumer friendly flexible and liquid paperboard materials: this is partly due to health consciousness consumers in developed regions demonstrating a preference for fresh, rather than canned, fruit and vegetables.
Thus, once again, is Asia and above all China, which will dominate this specific market for the next 5 years to come, where aerosol cans have seen an overall increase in demand as personal care, cosmetics, household and automotive care industries grow steadily. There will be scope for innovation too, looking to repeat the success of the likes of Unilever that has cut its aluminium use by 24 tonnes per year after moving its deodorants to a 50% smaller 'compressed can' format in 2013.

Glass packaging:
This is the bottom of the barrel in the packaging industry. Glass is, indeed, the slowest growing segment of the market 2015-2020. This reflects the longer-term transition of if from an essential commodity in packaging of beverages to a luxury material preferred to create a premium feel and sophisticated impression. As a matter of fact, many wine and champagne houses are now looking to pioneer isothermal packaging that keeps the product cold for around two hours after being removed from refrigeration.
Brewers meanwhile will continue to shift from traditional labels to premium-finish bottles using pressure-sensitive labels (PSL) to achieve a 'no label' look. At the same time they will investigate frosted glass, tactile effects and unique shapes to project a quality perception.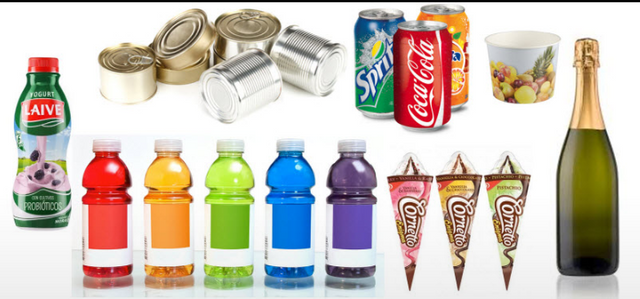 Our analysis shows that, according to the numbers and the analysis of experts, this is the right moment to invest in the packaging industry.
But how to minimize and mitigate the risks? The most important method to do so is by performing adequate research into the nature of your challenges: this will often include finding the right partners who will steer you in the direction that is best for you and not best for what they are selling, having the possibility to invest little money, and in the event that the underlying project does well, reaping tremendous returns in the future, investing in a new or upcoming technology that will disrupt the current system. So, why don't invest in OPK Tokens?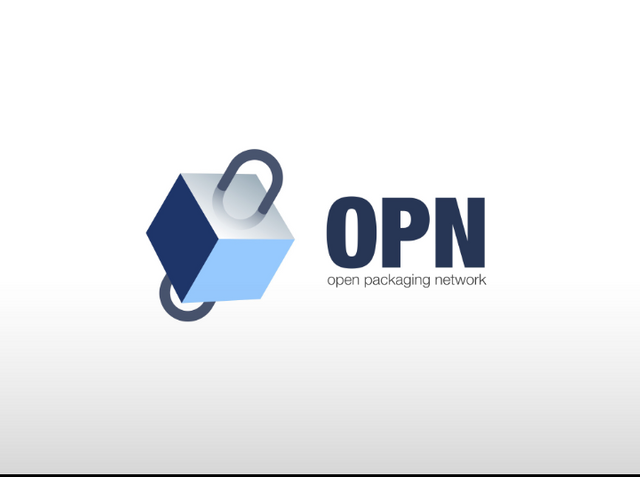 OPN Platform, with 20 years of experience in the packaging sector behind, has created an open ecosystem for stakeholders transactions, using the power of the most advanced, safe, quick and interactive technology as far, Blockchain, to create a be an open, reliable marketplace for buyers and sellers based on a public digital ledger. Our platform is able to provide sellers seriously interested buyers, better payment terms, trustworthy demand forecasts and fairy goods prices and, on the other side, to guarantee buyers seriously interested sellers, first-quality materials, and really fast deliveries. Our revolutionary approach to the packaging sector, our team of professionals and our advanced technology make us the perfect solution for the packaging industry of the future, able to face all the challenges previously discussed and many more.
The Open Packaging Network (OPN) ecosystem is a fair marketplace where services are provided as per promises and agreements between buyers and sellers, an open platform for online reliable, fast and transparent transaction. Sellers and buyers are, indeed, able to publish services and products they provide or need, interact with each other get fulfilled from the counterparty. The ecosystem is designed to act as a one-stop solution for all packaging related services. Besides having access to a wide variety of goods, better prices and different integrated and reliable services, stakeholders can also enjoy the benefits of these services with the help of OPK tokens. We act as a bridge between manufacturers and brands, purchasers and consumers, providing services which can help brands to reinvigorate their packaging in order to enhance the e-commerce experience, with a focus on minimalism in contemporary packaging formats. We can provide IoT tags and spoilage sensors to help shoppers better understand what's in their packages, how long it's been there, who else has opened them, and more. Moreover, we know how to create value in a digital world! The new technologies have open up a world of opportunities to improve operational efficiency, accelerate speed to market, become a hub of product innovation for retailers, and create more value to its customer ecosystem than ever before. Eventually, we are ready to meet the challenges of sustainability in the packaging industry offering you the best solution and the latest environmental-friendly proposal available on the worldwide market. Want to be part of our revolution? Join our PRIVATE SALE now!