"There may be scenarios in which it is advantageous for various logistics service providers to transport the shipment unit along different legs/segments from its origin to its destination. However, it may be difficult to coordinate the transportation of the shipment unit through the various logistics service provider transportation networks. Moreover, if there are special handling requirements for transporting the shipment unit, it may be difficult to ensure that the special handling requirements are carried through by each of the various logistics service providers that may assist in transporting the shipment unit."
This is what is read in a note, published last Thursday by the US Patent & Trademark Office (USPTO), which explains the decision of the delivery giant to switch to Blockchain and DLT (distributed ledger technology) to route packages throughout an international supply chain that may include multiple carriers.
United Parcel Service (UPS) is a Georgia based multinational package delivery and supply chain management company, founded way back in 1907 — when deliveries still were made on foot and, only for longer trips, on bicycles — which now counts almost 440,000 employees worldwide, over 105,000 vehicles, a revenue of 65.872 billion (2017) and three main divisions and subsidiaries, its cargo airline (UPS Airlines), freight-based trucking operation (UPS Freight, formerly Overnite Transportation), and retail-based packing and shipping centers (The UPS Store).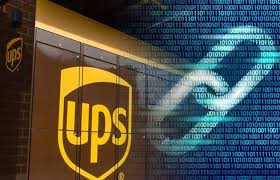 But why a century-old authority in the logistic system decided to change course and rely on the disrupting power of blockchain technology?
The main answer is probably that, within the current system it is still difficult to coordinate logistics for shipments that involve more than one logistics service provider transportation network: the patent application, which UPS originally filed on Feb. 16, could help streamline package delivery logistics across a global supply chain. While shipping logistics providers have, indeed, become quite adept at optimizing package routing to increase efficiency and minimize costs, UPS aims to tackle this problem with an autonomous system that, in some embodiments, uses an immutable blockchain ledger to automatically route packages through multiple logistics service provider networks.
Once a package has been scanned into a packaging facility, the system will automatically select a route based on the service offerings of network-connected shipping providers. As the package travels to its destination, information about the shipment will be recorded in the blockchain ledger, allowing the system to rate whether service providers are meeting the obligations of their respective service offerings.
"Accordingly, various embodiments may comprise and/or utilize digital currency/assets represented by ledger entries," they wrote. "Such digital currency/assets (e.g., Bitcoin, Ether, and/or the like) may itself have value that may be exchanged for various shipment units, services, and/or the like."
The patent authors note that, in some forms, the system could be built to accommodate interlocked DLT networks that use smart contracts to pay various parties within the supply chain as they fulfill their obligations within a particular leg of the shipment. If built on top of a public blockchain network, that system could even use decentralized cryptocurrencies like bitcoin or ether to handle those value transfers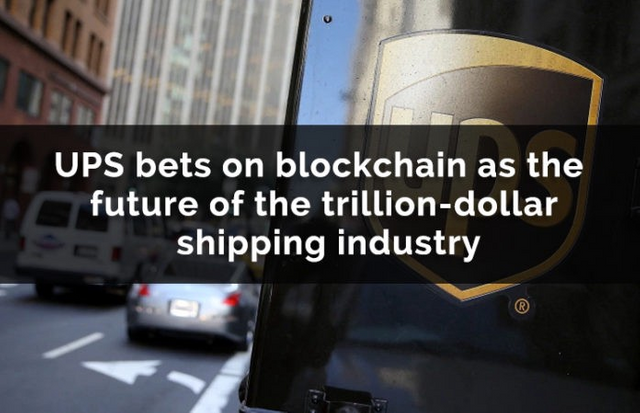 The promising nature of blockchain technology that top-dollar firms and consortia are investing in it seems particularly appealing for the shipping giant: and so, while other competitors are still questioning on the best weapon to use in the battle against inefficiencies, loss of transparency and security, frauds, intermediaries solely oriented in stealing the fees and increasing the shipping costs, and a whole industry system that remains very opaque and complex, UPS is investing always more and more resources and time in exploring the potential of Blockchain in managing logistics.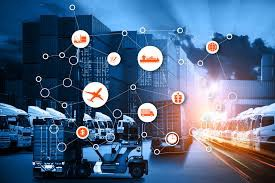 Just a few months ago, UPS has announced they were joining the Blockchain in Transport Alliance — an alliance for the development of this technology in the freight industry, in order to create immutable and decentralized ledgers accessible to multiple parties but incorruptible, as information is referrstored on the blockchain. This, if from one side eliminated intermediaries lowering fees, from the other granted the customers the opportunity to be part of a freer and more transparent global trade. Made possible by the self-executing contracts, that only become viable once some predefined conditions are met, this system is gradually allowing shippers to get more visibility of the supply sequence, conduct vital information — loads, geo-way points and compliance information — and enhance tracking and transparency. Smart contracts, indeed, help users to play a fair win-win-for-both-parties game!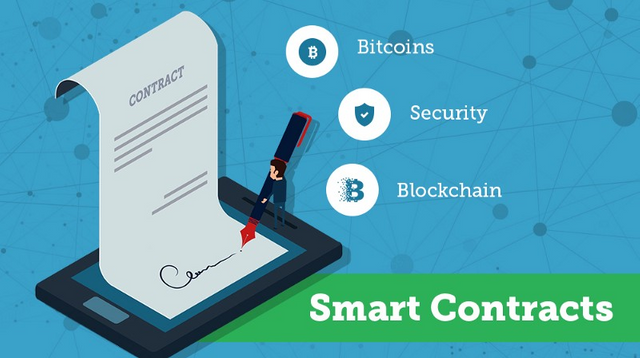 And eventually, speaking about Blockchain, is impossible not to refer to Bitcoin. Rimas Kapeskas, managing director of UPS Strategic Enterprise Fund, the private equity strategic investment arm of UPS, wrote a blog about the advantages of bitcoin on Longitudes, the UPS blog devoted to the trends shaping the global economy. "Does Global Trade Need A (Bitcoin) Global Currency?" is the name of the blog, where Kapeskas provide information on how digital currency and block chain technologies could provide a better platform for global trade and e-commerce "The rise of e-commerce has empowered consumers and changed the landscape for buying and selling goods, while transforming the worldwide economy," Kapeskas wrote. "This omnipresent demand for goods, regardless of the market, will soon get even more intense."
New payment platforms are fostering a globally accepted exchange mechanism that would not require a unified monetary system. Here is where virtual currency comes into play. Digital money can move across borders without requiring multiple intermediaries and currency swaps. Of digital currency, he noted the following: "If recognized, its value is the same regardless of where you do business, eliminating friction points and facilitating the faster flow of goods."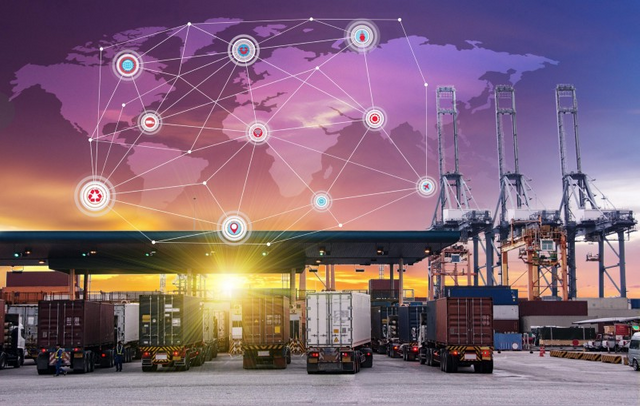 The current payment, clearing and settlement systems are inefficient, have long settlement times and high-cost fees and exchange rates, often hard to calculate due to many unknown variables: blockchain, instead can manage "smart contracts" and cross-border processing while bringing visibility to B2B commerce, especially in the areas of identity management and authentication. Some of the world's biggest companies are starting to understand that the block chain technology can be used for many types of international transactions, including paying vendors and payroll processing.
Advances that eliminate barriers are the ones that stand the test of time: this is also our thought here at OPN Platform.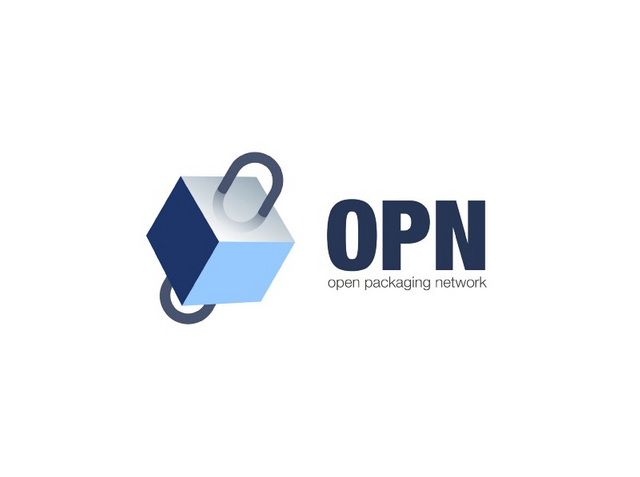 This is why we created the first decentralized marketplace for sellers and buyers, delivery agents, validators, suppliers and other ecosystem participants of the packaging industry of tomorrow using the disrupting potencial of blockchain technology. We realized that the problems of the sector spread across the spectrum and it is imperative to bring together all these packaging verticals to a single place to reduce the friction of transaction: hence, we came up with the idea to design a marketplace for sellers to find their buyer counterparts and vice versa, providing a seamless system for real time confirmation of transactions along with a slew of tools and 3rd party integrations.