Top 6 Blockchain Bloggers You Should Be Following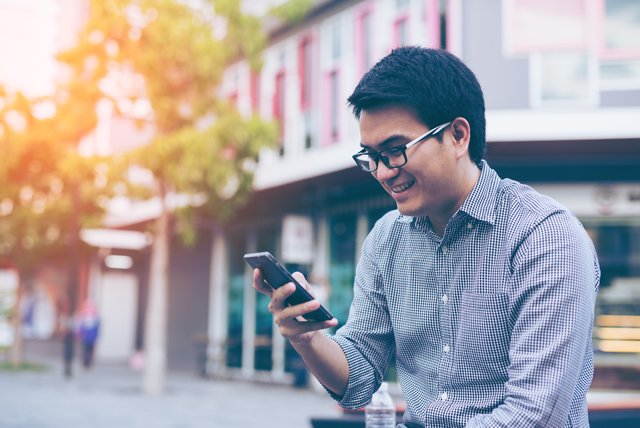 This article was delivered to you by OpenLedger, a blockchain development company.
Earlier on our blog we've shared some great podcasts to help you stay aware of the ever-changing and rapidly expanding blockchain ecosystem, but what about bloggers?
There are lots of blogs out there, but very few of them are real industry experts and creators. To help you get straight to the source and hear right from the industry insiders that do know what's going on, we've compiled a list of the top blockchain bloggers we think you should follow. Make these blogs part of your everyday reading to stay up on industry trends and be ready to act before the crowd, not after.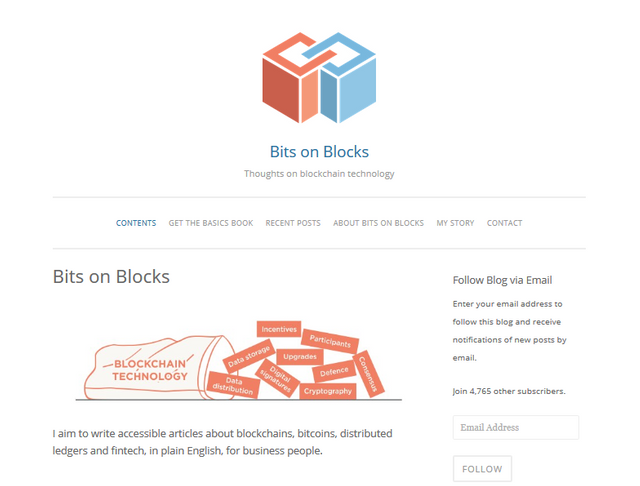 Creator of the popular online resource, 'Bits on Blocks,' Antony has been one of Asia's top 100 Fintech influencers for two years in a row. Having worked first in traditional finance, he helped launch iBit (now Paxos) and dedicated his career to researching and developing blockchain.
Not only does his blog, established in 2015, have current features and industry analysis, but it shares Antony's opinions in a thoughtful and meaningful way. Instead of talking in buzzwords, he focuses on what these new technologies mean for everyday life. There are also a great many resources for learning the basis available if you're new to the market.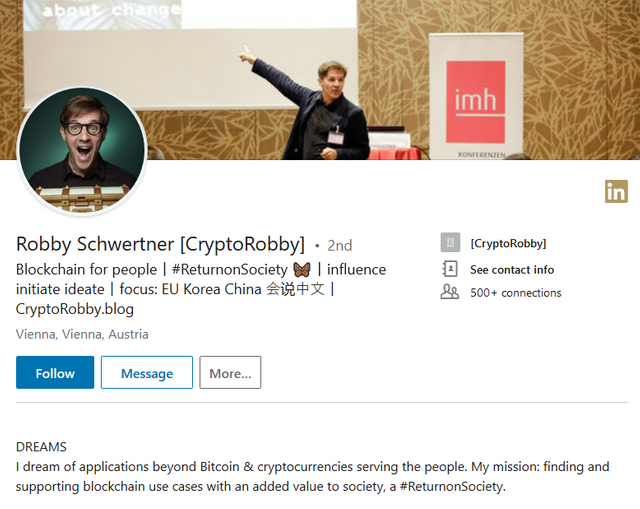 This Austrian industry expert is a wealth of information, especially on his LinkedIn feed where he posts updates and industry news regularly. He also maintains his own blog where you can read opinion pieces and interviews.
Also an active speaker on the topic, Robby is often travelling to conferences to give talks on the subject. He is an ICO advisor and moderator/organizer of workshops to develop new ideas and applications for blockchain technology. His excitement for new technology is contagious, showing through in what he writes and speaks.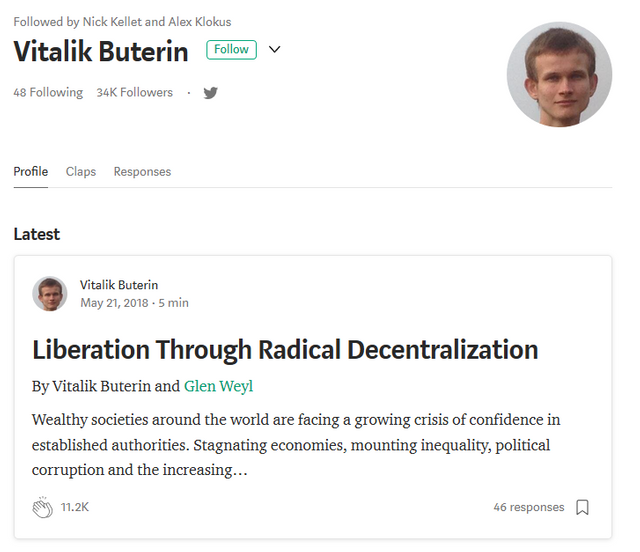 Truly one of the giants in the industry, Vitalik is a co-founder of one of the industry-leading companies, Ethereum, and despite his professional involvement, still finds time to share ideas on the future of the market.
With many blockchain solutions built on the Ethereum platform, and with his advocacy for the future of 'smart contracts,' Buterin is a true innovator and pioneer. While he may not have as many posts, or post as regularly as other bloggers, his incredible experience and insight make this a must-read for anyone in the industry.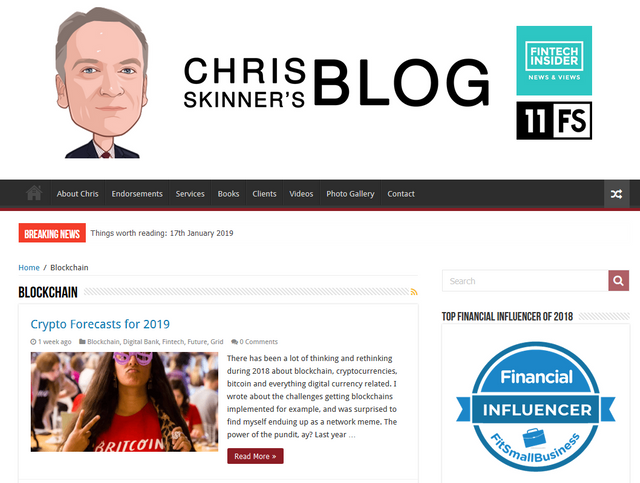 Chris is not specifically a blockchain expert, but rather a finance and fintech industry leader. It's clear that blockchain is set to disrupt and change the fintech landscape forever, so having an expert in that discipline to help unpack the changes is key. You can sort his posts by ones relating to blockchain to weed out the information you don't need right now, but as the new technology becomes more pervasive in the finance world, the blockchain topic is taking over the content as well.
With multiple awards, speaking engagements, and industry consultancies, Chris's voice is an important one. Start by filtering the blockchain articles (provided in the link above), but then read more about the industry at large. In particular, Chris' own informative books that might interest you.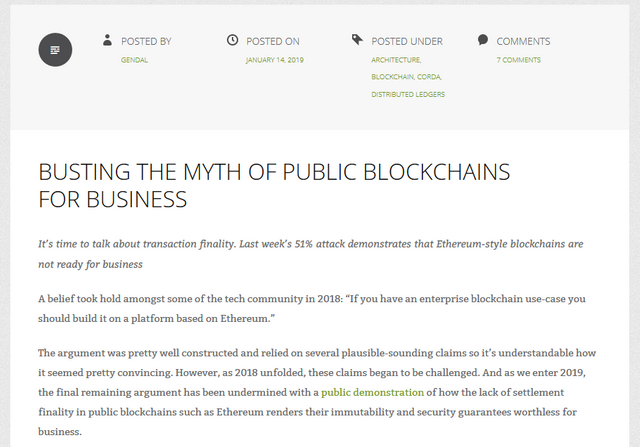 Since many bloggers are working on their own blockchain projects full time, they can't post as frequently. Although occasionally, Brown publishes clear, concise and informative posts when he makes them. You can also follow his social media to get snippets of what he's thinking about, but the blog posts are worth diving into and reading even from years past.
A big proponent of interoperability, which many believe to be a key to the long-term success of blockchain technologies, many of his articles focus on that topic. For any business leader, understanding the implications and benefits of compatibility between blockchain solutions is key, making Brown's perspective a valuable resource.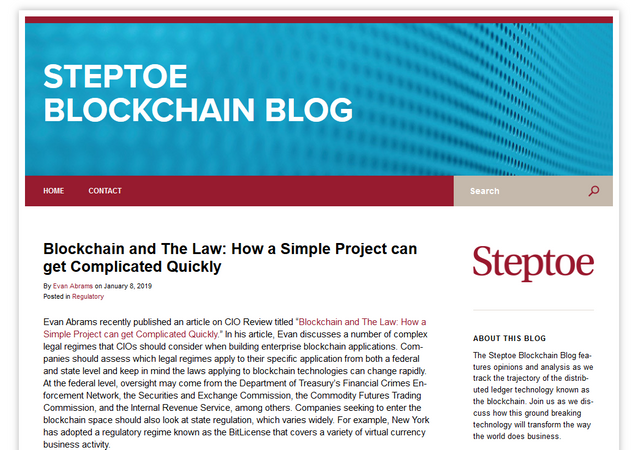 A blog that focuses on legal and regulatory matters, the Steptoe blockchain blog is rich with information of how governments and organizations are building a legal framework around blockchain and cryptocurrency. There's a variety of authors here analyzing critical legal decisions worldwide.
Following them, you will learn which blockchain firms are best at navigating global legal systems and regulations. That information can help you make a more informed investment or help you model for your own venture after a successful one. Increasingly, regulations will become a critical factor in designing and implementing a successful blockchain solution.
With the industry expanding in every direction, it's hard to keep up. We hope you find that following these influential and informative bloggers helps you stay ahead of the game.
---

Openledger delivers the blockchain services and custom blockchain development that powers real business transformations.
Create new business tools based on revolutionary decentralized networks that change your industry forever.
Follow us: