How Malta Became The Blockchain Island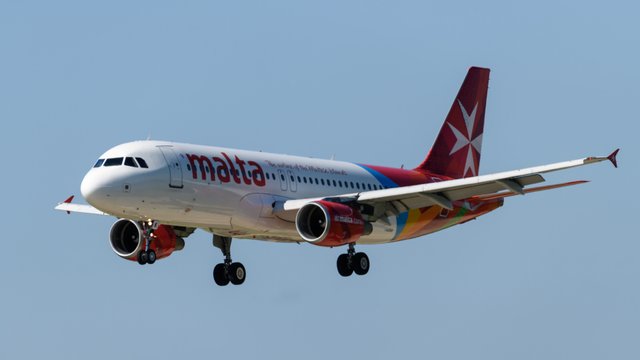 This article was delivered to you by OpenLedger, a blockchain development company.
When you think of Malta, its pristine coastlines, alluring architecture, and historic cathedrals may come to your mind. The tiny archipelago country, number ten on the list of the smallest countries in the world, is home to just under half a million people, making it the fifth most densely populated country.
As the saying goes, "big things come in small packages" and Malta is a shining example of the phrase. Blockchain in Malta has expanded to such a degree that the archipelago has come to be known as the 'Blockchain Island', a haven for cryptocurrency and blockchain enthusiasts, experts, and businesses. How did such a tiny island, 50 miles south of the coast of Italy, procure such a title?
How Did Malta Become the Tech Hub It Is Today?
What do you do when you have no natural resources to offer? Being so small, agriculture makes up a mere 1.4% of Malta's GDP. At that point, you turn towards technological innovation.
Malta has become what it is today due to innovative regulation in order to attract investors from abroad. And it all started with online gambling.
Online gambling is essentially merging gambling with the Internet. Using the Internet as a platform, Malta began granting licenses to online gambling operators to generate alternative means of income. This eventually led to strong economic development across the country, and today online gambling makes up 12% of Malta's GDP.
When it first began, no one knew exactly how large the industry would grow. Malta took a gamble by offering licenses, and the results paid off immensely. With blockchain, Malta is doing the same. It is taking a gamble on a technology that is still fairly new and misunderstood.
While other countries, such as China, have attempted to get rid of the nascent technology altogether, through the banning of cryptocurrencies, exchanges, and media outlets covering cryptocurrencies, Malta has welcomed them with open arms. Of course, China still sees potential in blockchain, however, its close-mindedness shared with other major powers such as the U.S., Japan, Russia and many more, are reasons why blockchain companies are flocking to Malta.
You may also like:
Blockchain And The Law: Regulations Around the World
The 'Blockchain Island' Strategy
In 2017, Malta began its quest to become a blockchain nation. It began drafting a broad national strategy that would embrace blockchain and cryptocurrency innovation in the nation.
At an official financial conference, Malta's Prime Minister Joseph Muscat gave a proper explanation of the impacts blockchain would make, saying, "I understand that regulators are wary of this technology but the fact is that it's coming." Almost two years later, and Muscat could not have been more correct. Blockchain is revolutionizing businesses throughout the globe, and only now a small number of other countries began to catch whiffs of blockchains potential, so while nations around the globe scramble to catch up, Malta comfortably maintains its position as the head.
Muscat then continued his speech saying, "We must be on the frontline in embracing this crucial innovation, and we cannot just wait for others to take action and copy them. We must be the ones that others copy." From that point forward, Malta would make big strides in attracting foreign blockchain business to the island.
Making History in Three Acts
On July 4, 2018, Malta became the first country to introduce a coordinated regulatory framework focused on cryptocurrencies and blockchain. It set the standard for other countries to follow and its regulations have been embraced since their implementation in 2018 by the cryptocurrency and blockchain community. The three acts are explained as follows.
The Malta Digital Innovation Authority (MDIA) Act
The MDIA act called for the creation of a regulating entity by the same name. Currently led by CEO Stephen McCarthy, the MDIA is in charge of all things crypto in the region. According to Welcome Center Malta, the sole mission of the Authority is "to enhance the development of blockchain technology in the country."
The MDIA's main function is to certify that Distributed Ledger Technology (DLT) platforms function as explained by the law. Its task is to ensure that blockchain companies work transparently and honestly to provide a useful product that will prove beneficial for current and future uses. "In full respect of the importance of not hindering innovation and the efforts and potential of the start-up sector in this area of activity" is stated in the act, signifying that innovation always takes the helm.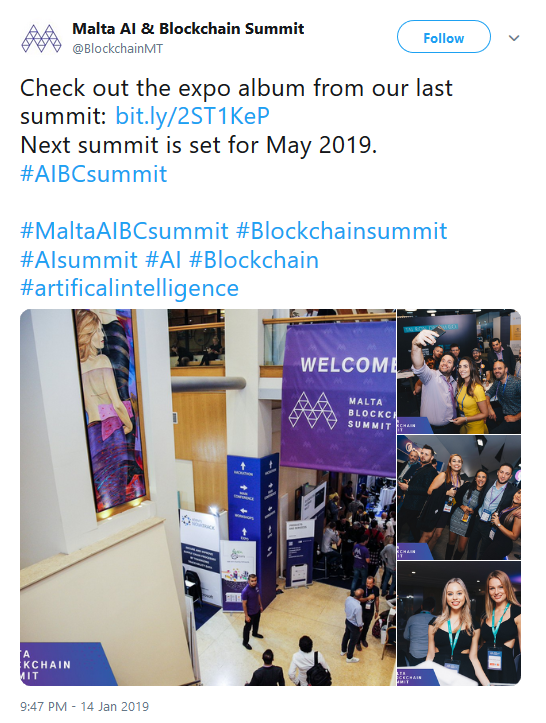 The Innovative Technology Arrangements and Services (ITAS) Act
The ITAS act puts in place the framework in which blockchain businesses can run. It establishes the criteria blockchain organizations need to follow in order to be granted licensure by the MDIA. It ensures that companies operating in Malta are creating a product based on the three core principles: market integrity, consumer protection, and industry protection.
However, it is important to note that innovation is the shining aspect of these acts. The MDIA, unlike other global regulation entities, works with blockchain companies based in Malta in order to for them adhere to regulations, rather than implementing regulations to snuff them out.
The Virtual Financial Assets Act (VFAA)
The VFAA merges the regulatory body and blockchain companies. It developed a set of guidelines and requirements for Security Token Offerings (STO) and Initial Token Offerings (ICO). The most important aspect of VFAA is that it requires token issuers to appoint a Virtual Financial Assets agent to monitor the token issuer in order to ensure that it is meeting the MDIA regulations. The government works with crypto companies rather than against them.
These three acts have been extremely beneficial to Malta. Binance, the world's largest crypto exchange, currently resides in Malta. "This is a country where leaders and the government understand blockchain technology" said the CEO of Binance, Changpeng Zhao. OKEx, the second largest crypto exchange, also moved its operations to Malta in 2018. Founders Bank, a joint project between Binance and Malta, is set to be the first decentralized bank in history. Although not yet opened, once operating, the bank will surely lure even more businesses to Malta.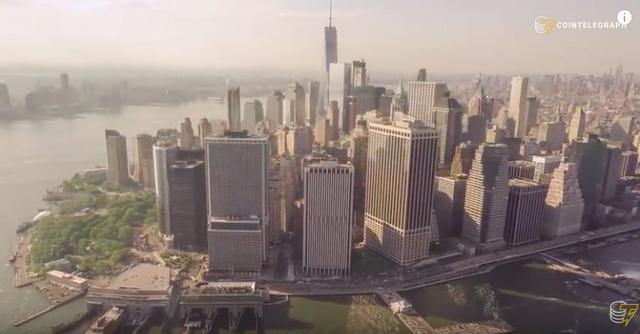 Blockchain Conferences in Malta
The DELTA summit is the first government-backed blockchain conference to take place in Malta. Notable government officials attended the conference in 2018, including Malta's Prime Minister Joseph Muscat. There were over 4,000 attendees, and the conference featured prominent leaders in the blockchain industry including Founder and CEO of Binance Changpeng Zhao, as well as Roger Ver, Founder and CEO of Bitcoin.com.
The Malta Blockchain and AI Summit has also become a popular event in Malta. Over 8,500 people attended, and it featured speakers like John McAfee, Co-Founder of the McAfee Crypto Team, as well as W. Scott Stornetta, the mind behind cryptographic technology, considered by many to be the father of blockchain.
These two blockchain conferences held in Malta gain more popularity each year, with their key speakers often being the leaders of the worldwide blockchain industry.
Blockchain Education in Malta
Big things are happening for blockchain education in Malta. Currently, there are talks of building the first Blockchain University. Researcher Joshua Broggi hopes to eventually open Woolf University, a school run entirely on blockchain technology. Broggi first intended to fund the project through an ICO, but has already gained enough funds through private investments. Although still just speculatory, once opened, the school could further improve Malta's reputation as the 'Blockchain Island'.
There are also blockchain-based scholarships available in Malta. The University of Malta and the Malta Information Technology Agency (MITA) in 2018 announced a scholarship fund worth of 300,000 euros, to be used to support students pursuing a career in blockchain.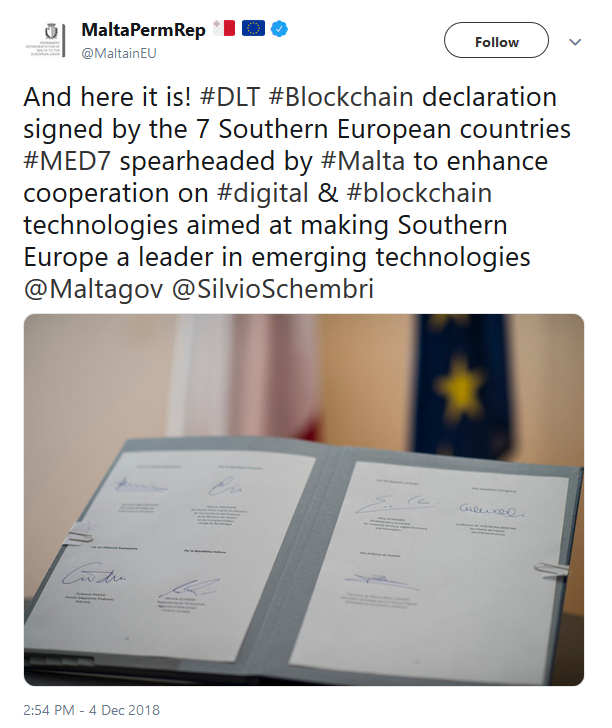 So Is Malta the 'Blockchain Island'?
In an interview with Forbes, Malta's Junior Minister for Financial Services Silvio Schembri gave his view as to how Malta has earned the title 'Blockchain Island' saying, "While other countries are typically looking at crypto and blockchain for short-term gains, we understand what blockchain technology can offer in the long run."
Malta was the first country to institute blockchain regulations which promoted innovation rather than stifling it. As shown throughout this article, Malta has a deep understanding of the potential effects of blockchain technology. Whether they have earned the title 'Blockchain Island' is up to the reader and crypto industry player, but what is obvious is that the small country has taken large strides to ensure blockchain continues to thrive in Malta, increasing its impact all over the world.
---

Openledger delivers the blockchain services and custom blockchain development that powers real business transformations.
Create new business tools based on revolutionary decentralized networks that change your industry forever.
Follow us: