Hello Steemit Community!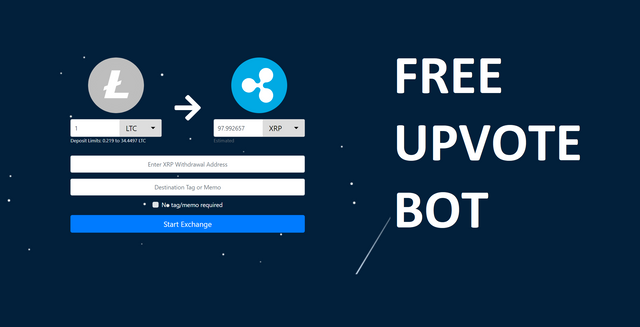 Free Upvote Bot
We have decided to run a free upvote service. Since we are not able to actively utilize our voting power, we thought it would be a good chance to give our followers and users a little something back.

How to use:
It is very easy to use. Simply reply to any post with @onepagex and the main post will get a small upvote.
We may be increasing our SP in the future if we notice users are enjoying this service.
We have been continuously working to make OnePageX.com faster, more convenient and offer a wider selection of assets.
We will be continuing this effort into 2019 by adding more assets and improving our OneBox widget tool.
We encourage users who have websites to implement the OneBox. Any website can easily contain their own cryptocurrency converter by just copy pasting the code as shown on this page.

Thanks for reading, and let us know if you have any suggestions! We try our best to be responsive and actively pay attention to user input!