TOKOIN: An Innovative Platform for Grooming MSMEs in a Decentralized Economy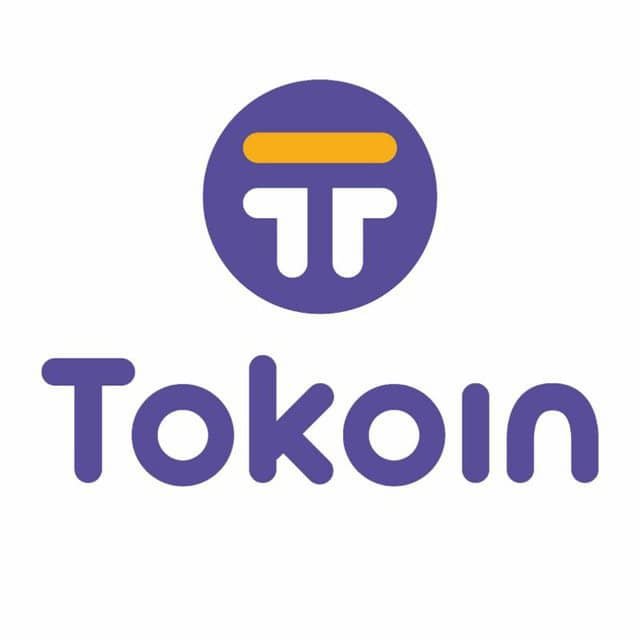 The main reason why most of the Micro, Small and Medium Enterprises (MSMEs) fail to be a successful enterprise can be trace to lack of funding. For any venture to be well established and further expand, the issue of funding which they will use to acquire the necessary equipments, facilities, man power and even for marketing cannot be undermined and this is the reason why most MSMEs resort to seek loans from financial institutions like banks and other credit agencies out there. But in sad reality, banks are not always eager to loan MSMEs because of the fear of their credibility. One of the things that institutional lenders value most is reputation and this is the reason why they always feel reluctant to lend to small and medium businesses considering the fact that most of these businesses are still not well known and there is little successes associated with them. For MSMEs to take back their position in the economy of a nation, the Tokoin blockchain platform is creating a decentralized digital data ecosystem for MSMEs.
The Tokoin Project in Details
The Tokoin platform is a blockchain platform created on the protocol of Ethereum which will offer a digital and decentralized ledger ecosystem for all Micro, Small and Medium Enterprises. This will be possible through the provision of a reliable, transparent and secure data record system which recorded unalterable on the blockchain. By recording a day to day activities of these MSMEs, it will be possible for Tokoin to come up with an all-inclusive digital ledger which can be use to create the basis of these MSMEs reputation.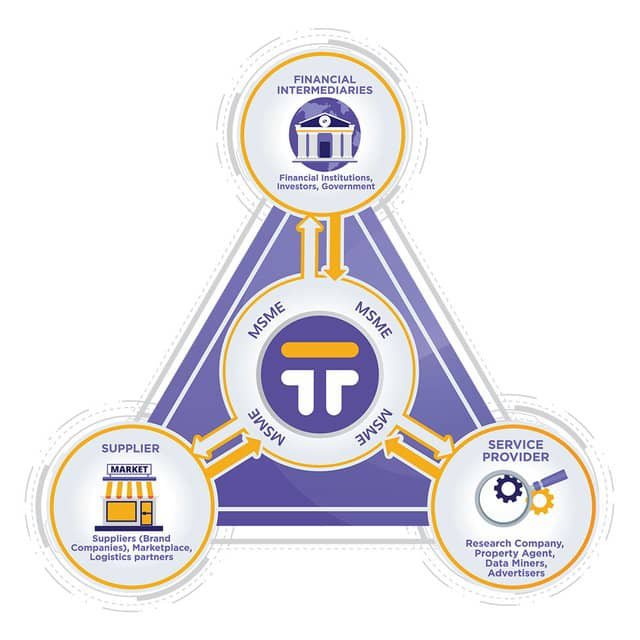 MSMEs that want to make use of the platform will have to register a business account and undergo the procedure of KYC verification. After doing this, Tokoin will compile all the information given which will be use to create a Digital Business Identity for those MSMEs. This digital business identity will be the reputation of the MSMEs and will assist them in securing support whenever there is need for it. In short, this digital business identity is an asset to MSMEs on the platform.
We shouldn't forget that people are always eager to associate with trusted and successful business owners and with the good records of these MSMEs, they will be a able to secure credible and productive partnerships. With the dApp of Tokoin, its users will be able to easily surf through and perform some operations without having to login through desktop browser.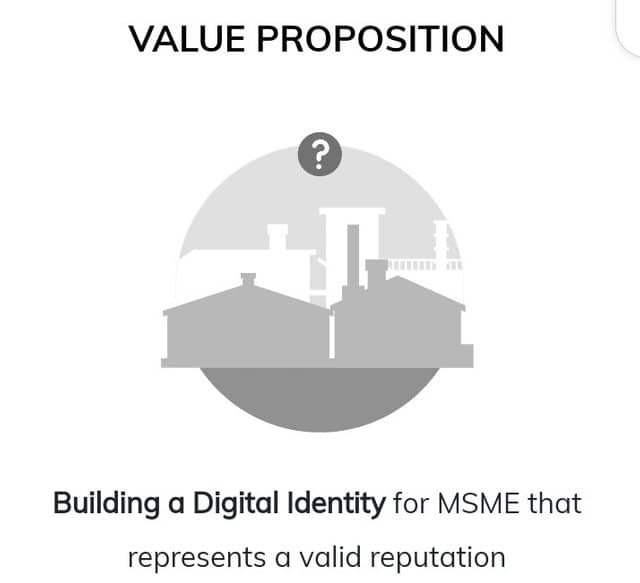 Those that Benefits more from Tokoin Ecosystem
The Mісrо Small аnd Mеdіum Enterprises:
Despite MSMEs being a critical part of the global economy, they do not have the same influence like big corporations. This make them to be prone to many issues when it comes to access to funding. But with the creation of Tokoin platform, they will finally be able to get the needed support that will help them to be able to compete efficiently with the big companies. The process of building reputation in Tokoin ecosystem will make it possible for MSMEs to approach creditors with high confidence.
The Economy of the Country: Relying on the fact that MSME is an essential sector of a nation economy, the role of Tokoin platform will be much more essential to any country of the world. The impact of MSMEs will have a direct effect on the gross domestic products of any country where MSMEs make use of Tokoin solutions. Now, ruminate on this, when a small enterprise have a reliable reputation that makes it possible for it to get loan, the business will further grow, they will employ more man power, and regenerate more revenue thereby growing the economy. Let's take Indonesia for example, the government of the country just made an announcement that most of their banks make available of 20% loan to the expansion of MSMEs which will further have a positive impact on their economy but with Tokoin, many other countries will do the same and get long term benefits through the expansion of their MSMEs.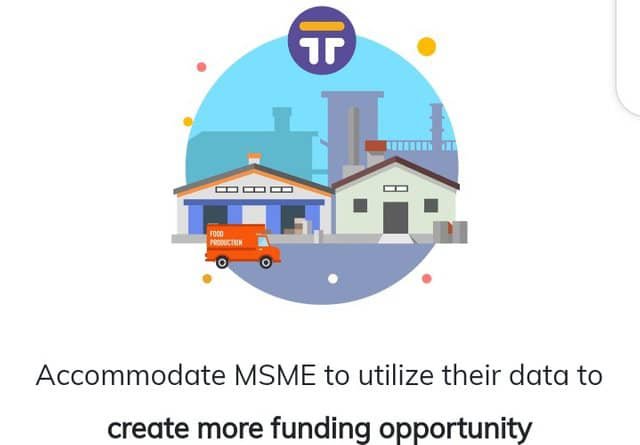 Fіnаnсіаl Inѕtіtutіоnѕ: For over a period of time now, financial institutions have been taking some risks to determine an enterprise that worth supporting with loans and this is because of poor records history of these businesses. We can't really blame these creditors for being reluctant to make loans available for some MSMEs, we can't really blame them for being skeptical about loan repayment capacity of these MSMEs, no I don't think we should blame them because these lenders are also using others' money to operate and it is very important for them to safeguard their funds. But with Tokoin platform, banks and other creditors will be able to determine the reputational scores of a business which will be the basis of their decision either to give it loan or not.
Conclusion
Only few innovations have the capacity to disrupt like the way blockchain technology is disrupting way of doing things with effective, efficient, transparent and immutable records keeping capacity. Tokoin gives backing to MSMEs for credibility building and exposure that will not only help MSMEs but have a positive impact on the economy as a whole.
Useful Links
https://www.tokoin.io/
https://www.tokoin.io/whitepaper/Whitepaper.pdf?id=05f5c9d62d22ae24ea82
http://t.me/tokoinglobal
https://twitter.com/TokoinOfficial
https://www.facebook.com/TokoinOfficial
https://medium.com/@tokoin
https://www.instagram.com/tokoinofficial
https://www.linkedin.com/company/tokoinofficial/
https://www.quora.com/profile/Tokoin-Official-1
Article written by Ayapp
https://bitcointalk.org/index.php?action=profile;u=2587906