Mycro — The Time & Money Equalizer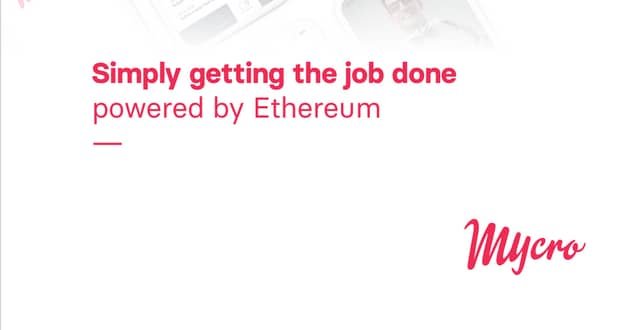 Many people do not have much time for working life. Since we spend most of our time at work, even a small job at home is growing in our eyes. In fact, these small jobs can accumulate and become a serious problem over time. The solution to this problem comes from the blockchain. Based on this technology, the Mycro platform is an innovative program dedicated to solving such problems.
Mycro is an intuitive mobile application that can be used. Mycro program creates peer to peer connection. With this application, we will be able to get help for things that seem simple in our eyes but are actually very important. The platform's smart and self-learning algorithms match people. As the usability of the program increases, we will be able to meet a lot of people who can help us get rid of simple tasks by connecting a person. Of course, on the other hand, if you look at it, it offers jobs to people who want to bring additional income.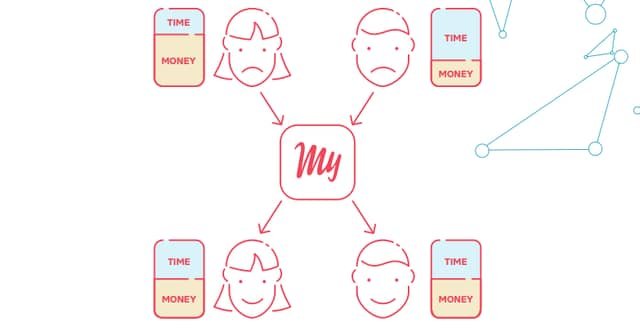 Time & Money Equalizer
When planning, Mycro will help to strike a balance between time and money. A person who does not have time to do business wants to save time by giving money. Job seekers want to make money by using their skills. Here is the balance between time and money Mycro ecosystem will provide.
Mobile application
The app will be both Android version and iOS version. This application will have a very easy to use interface with this application as a simple way to register and search for jobs. This platform is important for daily use. Users will always be able to access the platform with the mobile application, which will increase the number of users.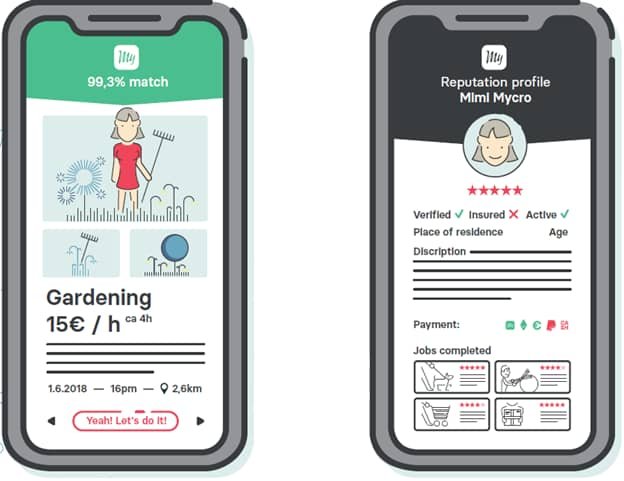 ICO & Token Information
Mycro token will help to ensure the growth of the ecosystem. It will be used to get more investment to carry out the project. This token is an Ethereum based ERC-20 token. Mycro tokens will be available in the Mycro ecosystem and in the Mycro mobile app. Tokens can also be bought and sold in stock exchanges outside the ecosystem.
Mycro token can be used to get a better task. This mediates the determination of the amount of their commission. In addition, it is planned to use Mycro tokens to make secure payments with smart contract for the works done. It will be used after the successful work and to receive awards from the pool of Mycro community controlled by a smart contract.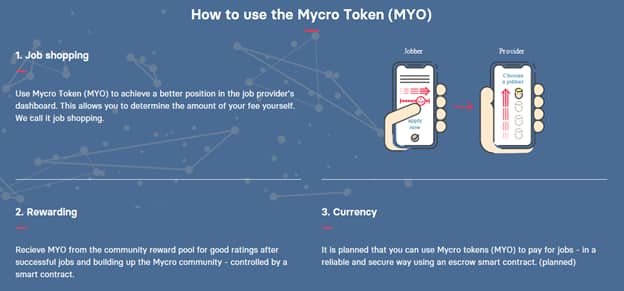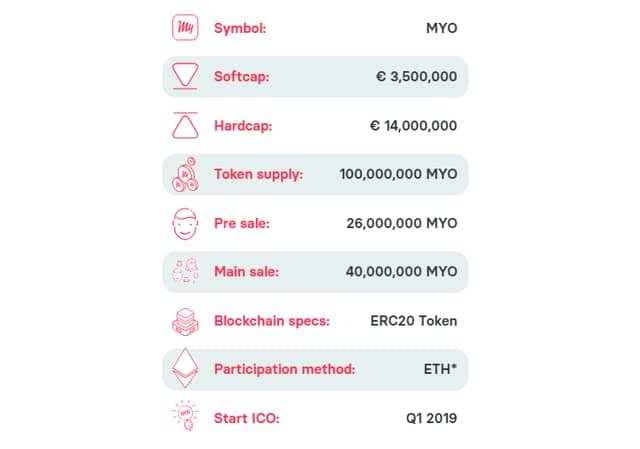 Roadmap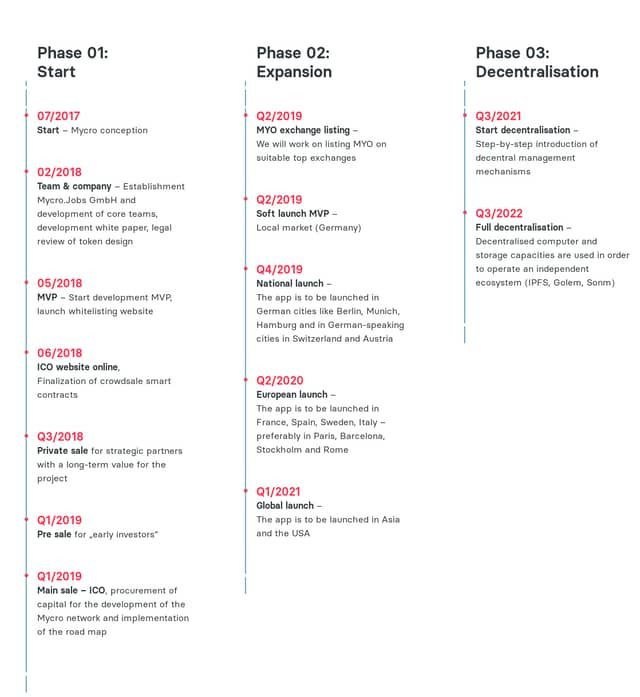 Team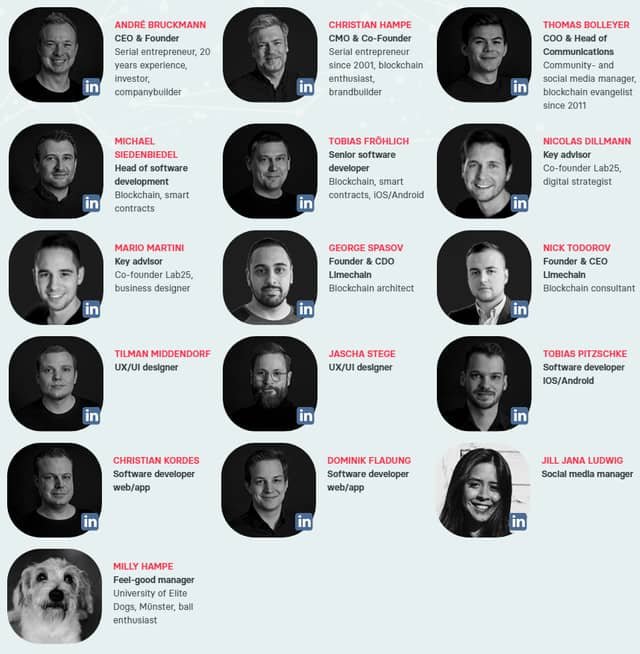 Mycro Contents
Website: https://www.mycrojobs.io/
Whitepaper: https://www.mycrojobs.io/download/Mycro-Whitepaper-English.pdf
ANN Thread: https://bitcointalk.org/index.php?topic=5008139.0
Twitter: https://twitter.com/Mycrojobs
Facebook: https://www.facebook.com/mycro.jobs/
Telegram: https://t.me/mycrojobs
Medium: https://medium.com/mycrojobs
Youtube: https://www.youtube.com/channel/UC1Gk4r0HRGFnOMfX3tWEfGw/
LinkedIn: https://www.linkedin.com/company/mycrojobs/
Written by Ayapp
https://bitcointalk.org/index.php?action=profile;u=2587906