Can XCARD Change The Way We Spend Money?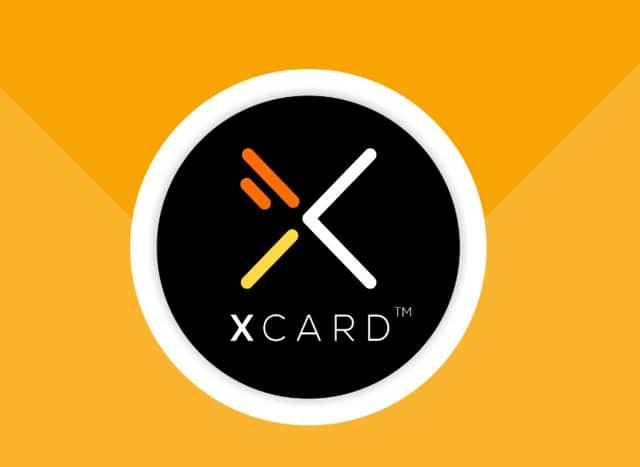 In a world of plausible currencies, the usability of money became more efficient at the time that financial institutions introduced credit cards to their users. Users of this smart credit card are able to access and make use of their money without having to visit the bank for cash withdrawal and if this is also introduce into crypto, it will be very easy for users of crypto assets to use their funds as it can be done to fiat currencies through credit card. If we can have this in crypto industry, many will believe in usability of digital assets and it will further advance the global adoption of it. The project of XCard has been working to make this a reality without any restrictions thereby making any crypto assets to be accessible through credit card.
What Is XCARD?
We can refer XCARD to be a wallet suitable for kinds of digital assets. It is an all-in-one platform for digital assets transactions in real-time and the storage of digital assets without placing any restrictions on the users of it. You don't have to be a professional before you can make use of the wallet and whether you are conversant with crypto or not, you can still make use of it because it is very easy to use and straightforward. XCard wallet is a component of Mobillum ecosystem which is made up of different components created for everyone to be able to easily make use of their crypto assets.
XCARD comes with an improved and more efficient approach in how we do handle and access cryptocurrencies and it also give more than these by having a payment platform that bridge the gap between cryptocurrencies and their fiat counterparts. Users can use XCARD to initiate ordinary transfers, wire transfers and many more in a convenient way.
XCARD Solutions
XCARD gives it users a chance to make an instantaneous transactions as soon as they initiate it. It offers them a credit card which can be used to buy stuffs with cryptocurrency.
The cost of transactions through XCARD is very low and there will be an introduction of huge liquidity in the system which will ensure fair exchange of data among users od the platform. The transactions through XCARD will be the most efficient as other stakeholders are playing their roles in the platform and this is the reason why all transactions through it will be fast, transparent and efficient.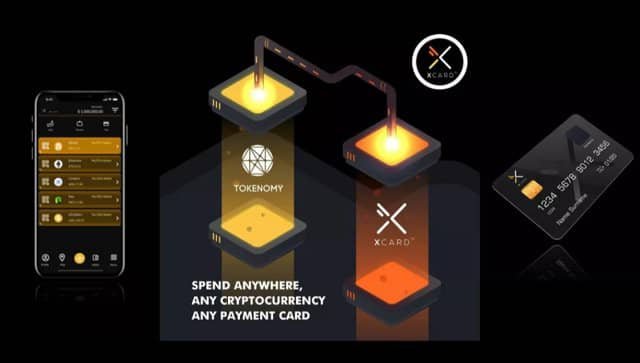 There is also a pay later features in it which gives users with less funds an opportunity to buy any other crypto assets and pay back whenever they are buoyant to do so and this can easily be done with the payment card of the platform.
This platform will teach those who are new to crypto the basic things they need to know about the industry and how to make use of crypto assets in their daily life. All they have to do to get started is to register. There's no restrictions in the card and the reason for this is because it supports multiple currencies.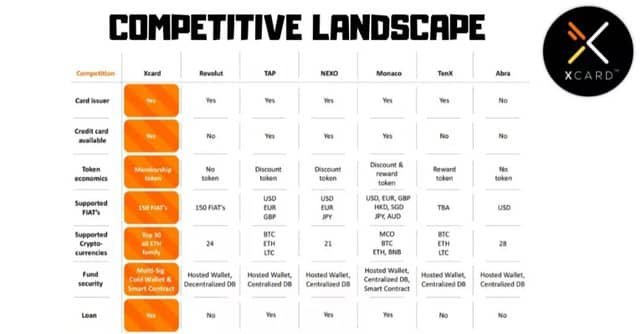 XCARD goes beyond payments because one can also trade more than 200 crypto assets in it and you can also make conversion of crypto to fiat or fiat to crypto on it instantly without wasting time. This card can also be used in any atm point across the globe.
While developing XCARD ecosystem, its developers put so much priority on its level of security and this what assures the protection of users information and assets. The card is fully secure and it can also be used on PoS. It is unhackable like fiat-based credit card and users can use it to perform any form of transactions. One can also port his existing conventional credit or debit card into it by going through an easy process created for porting.
How XCARD Works?
The usability of XCard app will be possible for anyone who is ready to make use of it. It will start working by connecting your banking information into it which will give you opportunity to make fiat currency withdrawal whenever you are making use of the card on atm stand. You can top up your account through the card and you can also request for soft loan through it with or without having any collateral for it.
Though XCARD is still under development but it's developers have assured us that everything spoken of it will be a reality.
The card will operate for both local international services thereby giving its users the perfect experience without passing through any restrictions.
The platform will work under the right global standards while proper licensing will given to all service providers within its ecosystem.
Final Notes
Is there anyone that hasn't mirrored the functionality of cryptocurrency in this manner, XCARD has shown it to people like this that blockchain technology is an innovative tech and its applications is limitless. The innovation of XCard will surely reinvent the way people make use of cryptocurrency and its services and also the connection of it to fiat-based economic so that they will be able to use their crypto assets in real-time transactions.
Useful Links
Website: http://xcard.io/
Whitepaper: http://xcard.io/static/XCard-Whitepaper-21082019.pdf
Telegram: https://t.me/mobilumcom
Twitter: https://twitter.com/xcardbymobilum
Facebook: http://www.facebook.com/mobilumcom
Article written by Ayapp
https://bitcointalk.org/index.php?action=profile;u=2587906