OKEx Perpetual Swap Records 223% Trading Volume Growth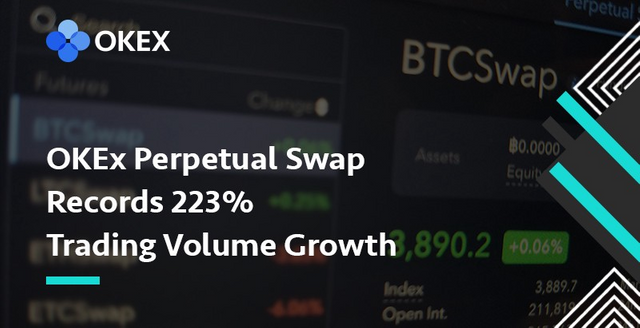 We didn't imagine this on Day 1, but we are so thrilled that we actually made it.
We recorded a whopping 223% growth in Perpetual Swap monthly trading volume just after 2 months of its launch in December 2018, outperforming our counterparts in the crypto derivatives market.
OKEx showed strong competitiveness in crypto derivatives market.
According to AICoin's data, the daily trading volume of OKEx's derivatives market averages USD4.2 billion, topping the global market.
"Despite the fact that the spot market is sluggish due to the recent market downturn, we still see a more than 200% growth in our crypto-derivatives volume. It's a sign of the crypto industry getting mature when you benchmark it with the traditional finance ecosystem. The trading volume in derivatives should be much higher than that of the spot market. And from our data, we see the growth in the derivatives space is natural and organic. We see that a great part of the contribution is from reputable institutions in the traditional trading field," said Lennix Lai, Financial Market Director of OKEx.
"It is flattering to OKEx that professional traders around the globe endorsed our endeavor to product innovation, infrastructure building, and market fairness maintenance. And we would continue to work on that in 2019 with the vision of building a comprehensive financial ecosystem with the blockchain technology."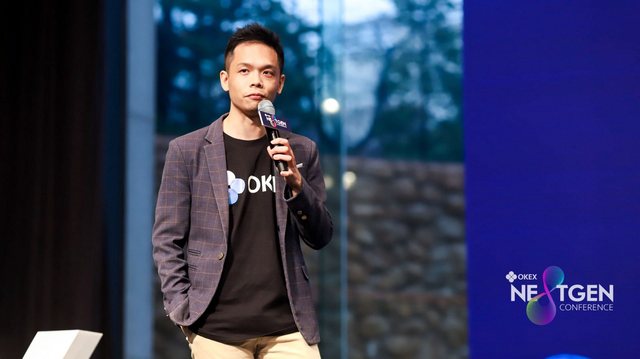 Lennix Lai, OKEx's Financial Market Director
The Perpetual Swap is the latest product in OKEx's crypto derivatives lineup. Compared to futures, the new derivative supports 1–100x leverage with no contract expiry and delivery, offering a more flexible hedging instrument to professional crypto miners and traders. It currently offers BTC, LTC, ETH, ETC, XRP, EOS, BCH, BSV, and TRX contracts to the market with leverage up to 100x.
To ensure the stability of the market, we introduced several new measures to minimize potential market impacts caused by short-term volatility, such as the tiered maintenance margin ratio system and mark price mechanism.
We are grateful for your support
At OKEx, we dare to explore every possibility to make your trading experience better. We would like to express our sincere appreciation to your support, and we will carry on the daring spirit to keep offering the best services to you in the future.
Risk Warning: Trading digital assets involves significant risk and can result in the loss of your invested capital. You should ensure that you fully understand the risk involved and take into consideration your level of experience, investment objectives and seek independent financial advice if necessary.
Follow OKEx on:
Twitter: https://twitter.com/OKEx
Facebook: https://www.facebook.com/okexofficial/
LinkedIn: https://www.linkedin.com/company/okex/
Telegram: https://t.me/okexofficial_en
Instagram: https://www.instagram.com/okex_events
Medium: https://medium.com/okex-blog
Website: https://www.okex.com