OKEx 2018 Wrapped: Exploration and Expansion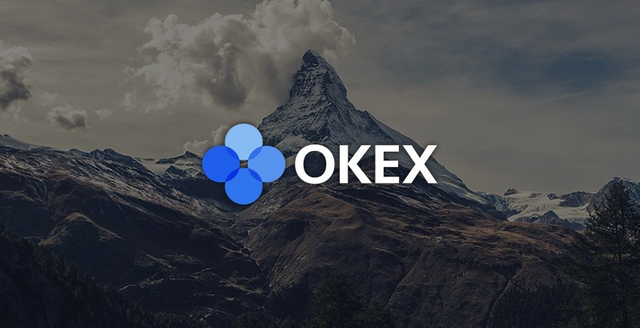 The highs and lows in the blockchain and crypto space this year are no less pulsating than those in 2017.
Throughout the year, despite the seemingly bearish trend in the digital assets market, we have observed maturation in investors, project teams, regulations, and technology. Riding on this tide, we have taken some bold steps aiming to further accelerate the growth of blockchain technology and digital assets.
On the very last day of 2018, it is the perfect moment to wrap up 2018 and discover insights for our way in 2019.
1. Expansion to Malta and Establishment of OKEx Malta
Following the Maltese government's announcement of the Blockchain Island initiative and legislation on distributed ledger technology (DLT), virtual assets, and cryptocurrencies, we decided to join forces with the government in shaping a regulated landscape for blockchain and digital assets and relocate to the blockchain-friendly island-state in July.
As a forerunner, we believe this move will encourage and drive forward the establishment of a sound global regulatory framework across the globe to embrace the new technology and the vast opportunities it has to offer.
Led by Jovan Gavrilovic, General Manager for Malta, our Maltese headquarters is taking shape as OKEx's European hub, currently with teams of compliance, legal, and finance, alongside the operational hub in Hong Kong and other regional offices.
In November, we also announced the launch of OKEx Malta, our latest European-based affiliate established under Malta's Virtual Financial Assets ("VFAs"). Similarly, OKEx Malta will provide a compliant suite of digital assets trading services, regulated by the Malta Financial Services Authority, to our Maltese and Italian customers. In the futures, OKEx Malta will be an important cornerstone for our expansion in Europe.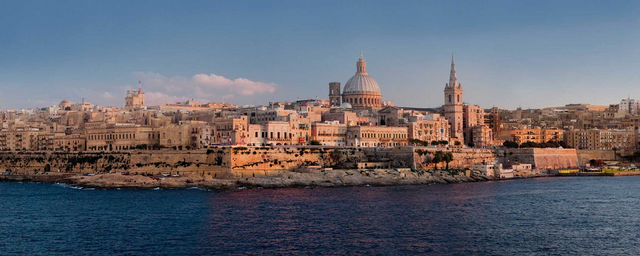 Valletta, Malta
2. Preparation for Security Tokens
Given the initial boom of security token offering (STO) in the latter half of 2018, it is popularly predicted that 2019 will be a year for security tokens going mainstream and replacing utility tokens as major the type of digital asset. Having foreseen this trend, we have been preparing for security token trading since H2 2018.
Another important part of our expansion to Malta is the announcement of OKMSX, a joint venture by OKEx and MSX, the fintech arm of Malta Stock Exchange. Both parties signed a memorandum of understanding (MoU) in July to formalize the new joint venture, which is expected to start operation in Q1 2019.
Leverage our digital asset management expertise and the Malta Stock Exchange's extensive experience in regulatory compliance and client due diligence, OKMSX is set to develop into an institutional grade security tokens trading platform, serving clients globally from the Blockchain Island.
To further facilitate our development in security token trading services, in August we also joined SharesPost's Global Liquidity And Settlement System (GLASS) as one of the first exchange nodes. As SharesPost has already acquired necessary licenses, such as the Alternative Trading System (ATS) license and broker-dealer license, by joining its GLASS network, it will allow us to compliantly trade security tokens in most countries in the future.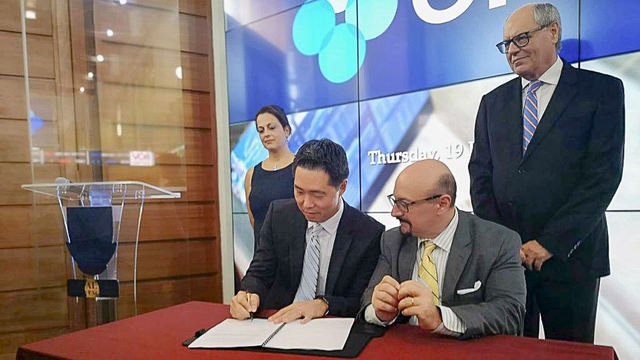 Tim Byun, OKEx's Chief Risk Officer (front left), and Joseph Portelli, Chairman of the Malta Stock Exchange (front right) sign the MoU for OKMSX, witnessed by Edward Scicluna, Malta's Finance Minister. (source of image: ONE news)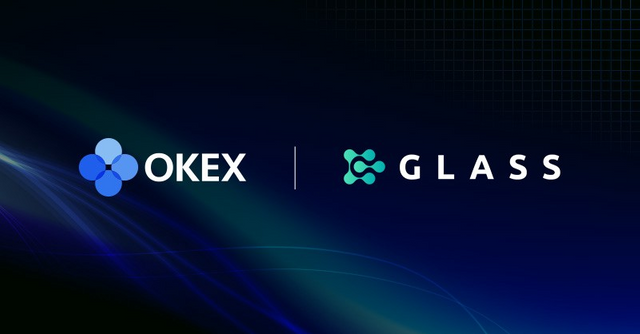 3. We thrived, and helped others thrive
As a big ecosystem as blockchain technology is designed to be, the boom of blockchain relies on the collective success within the whole industry. With this vision in mind, we launched the industry's first white-label solution, the OKNodes program (formerly called Open Partnership Program), in June to help aspiring teams to wade into the market and establish their own digital asset exchange with zero technology investment.
By joining OKNodes, an OK Partner (participating team) can instantly share most of the technical infrastructure of OKEx, including our matching system, cold and hot wallet technology, clearing system, 24/7 multilingual customer supports, as well as anti-money laundering measures, to name a few. The OK Partner can maintain high autonomy in operations, such as marketing and token listing, while enjoying the vast liquidity and market depth OKEx has to offer.
Shortly after the program launch, we welcomed the first batch of 12 OK Partner exchanges during the OKEx Nexus Conference 2018 held in July. The very first exchange incubated, CoinAll, set an example of the "transaction mining + transaction fee rebates" revenue model.
In November, we released the OKNodes App, a new aggregated platform for our users to access all OK Partner exchanges at one stop. Up to now, the app has accumulated a total of over 50,000 signups and trading volume of over 30,000 BTC. As more OK Partner exchanges coming on board, we will enable more functionalities and open more APIs to facilitate the growth of the community.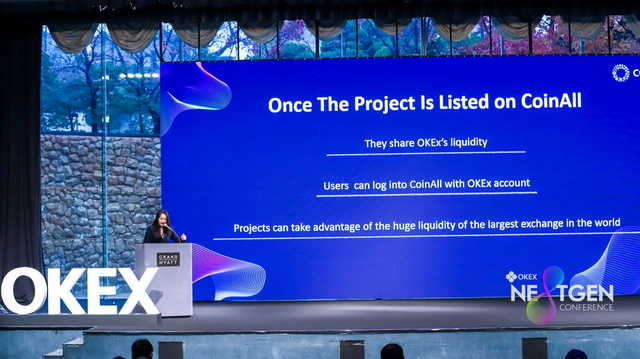 Katherine Deng, CoinAll's General Manager at OKEx NEXTGEN Conference
4. Perfecting Our Derivatives Line-up
OKEx's future is one the most preferred tools in the market for miners to hedge exposure and for some traders to speculate on asset prices. To guarantee the best trading experience of all users and eliminate the concern of market manipulation, we rolled out a futures enhancement roadmap in July with different measures to ensure the fairness and order of the futures market. We are very glad that the roadmap has been fully delivered, including the tiered margin system, API upgrade, and mark prices.
Despite the fact that our futures offer as many as weekly, bi-weekly, and quarterly contract periods for traders, there had been voices for more convenient derivative products to suit different trading strategies and needs. After months of designing, we launched two new products OK PiggyBank and Perpetual Swap in November and December respectively.
OK PiggyBank, as its name suggests, helps to utilize the spare currencies held in a user's wallet to gain daily interest income. The spare currencies put into OK PiggyBank will be lent as margin loans to our margin traders. In return, part of the margin interest collected from traders will be rewarded to the OK PiggyBank user every day.
Perpetual Swap is the "timeless" version of futures. While you can long or short a position based on your prediction of the market trend, you don't need to roll over your contract from time to time as in futures trading. Instead, you can hold a position without any time limit, withdraw your realized profits anytime, and utilize a maximum of 100x leverage to maximize your trading strategy.
With the two new offerings, traders are open to more options and opportunities in terms of maturity period, leverage, and expected returns, etc for personalizing trading strategy.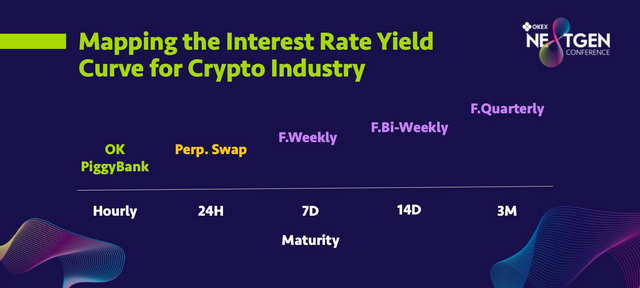 5. OTC Trading in Vietnam
As one of the crypto-friendly countries, Vietnam is vying for being a blockchain leader in Southeast Asia. In order to support the growth of blockchain and crypto ecosystem in the country, we launched zero-fee Vietnamese Dong (VND) OTC trading in November to eliminate the barrier for traders in Vietnam. The market has grown rapidly in about a month, which proves the strong demand for a convenient trading channel in the market.
6. Our Global Footprints
We have been literally going beyond boundaries in 2018, as we have been on the OKEx Global Meetup Tour across continents since May.
Apart from the Meetup Tour, we also joined a number of global blockchain events in different countries, including the BlockShow in Berlin, Consensus: Singapore, NEXT BLOCK in Sofia, Bulgaria, DELTA Summit in Malta, and Hong Kong Blockchain Summit, etc.
We are very thrilled to see the OKEx global community keep on growing this year. In 2019, we hope to visit more countries that we haven't been to and talk to as many users and project teams as possible.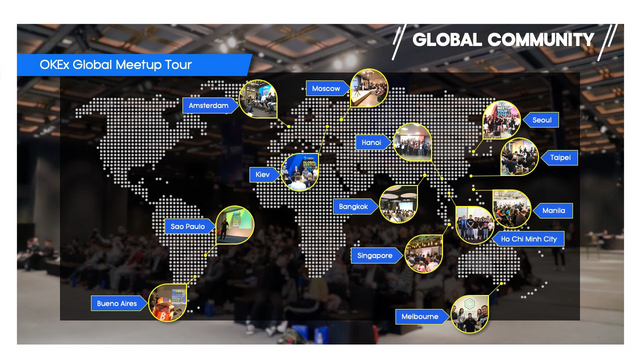 Footprints of OKEx Global Meetup Tour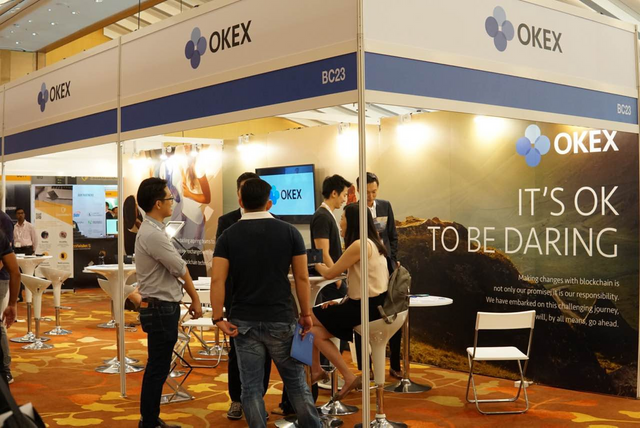 OEKx @ Consensus: Singapore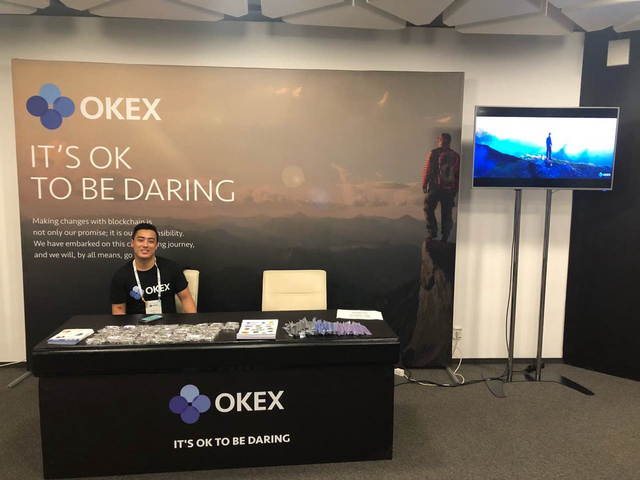 OKEx @ NEXT BLOCK Sofia, Bulgaria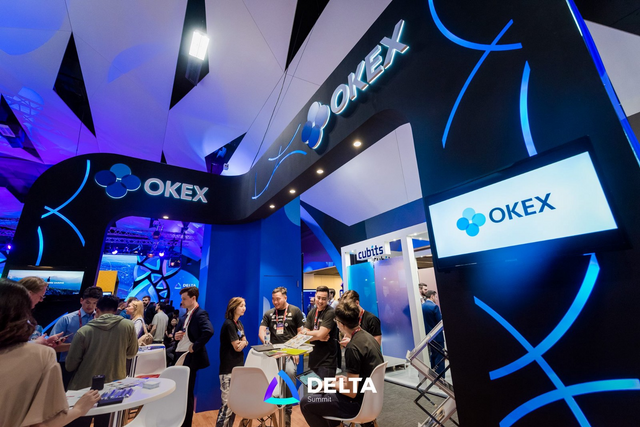 OKEx @ DELTA Summit, Malta
IT'S OK TO KEEP ON DARING
OKEx has been the trailblazer in many ways, be that in driving blockchain adoption or offering different financial instruments. In the coming year, we will continue to work with governments and regulators to explore opportunities in promoting blockchain technology to a wider spectrum, bringing substantial changes to the world.
Follow OKEx on:
Twitter: https://twitter.com/OKEx
Facebook: https://www.facebook.com/okexofficial/
LinkedIn: https://www.linkedin.com/company/okex/
Telegram: https://t.me/okexofficial_en
Instagram: https://www.instagram.com/okex_events
Medium: https://medium.com/okex-blog
Website: https://www.okex.com