STORICHAIN NETWORK FOR STORY TELLERS AND CONSUMERS.

INTRODUCTION
It can be very difficult to live without having stories of the past of something that relates to ones existence to pass a message across or to serve as a source of entertainment. People cherishes it alot when stories are told because of the positive impact they have on them and how fast we humans easily relates. Every story however has a structure, mostly there is a general guide or pattern that all stories have to follow. There must be an introduction, the body of the story and the closure. That simplifies it and makes it very interesting to the consumers. There are so much to learn about it anyway and as it is, it has become such a power tool for humans to affect lives or build an effective relationship with one another. Some stories reflects cultural background while others simply focus on some other relevance core of live. However, there is need to make use of technology in the industry, it has to be impacted with the modern tech too for users and distributors to find a good ground to work together and provide values effortlessly. With Storichain, full digitization is introduced into it and a difference is seen.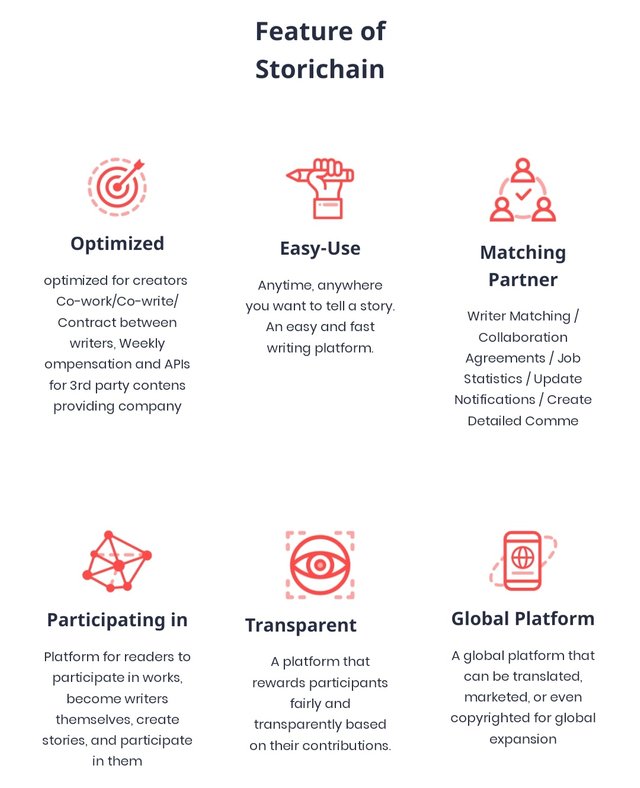 ABOUT STORICHAIN NETWORK
There is so much to fix in this very attractive industry that has been in existence for a long time. This platform has the sole aim of improving its values and making use of its tokens to make a complete difference. With this network, the community will have a fair ecosystem that supports the writers, bring about transparent allocation of profits and other resources and also a means of rewarding both the readers and other contributors to the network. With the great DLT, the use of fmthis platform becomes very easy and so many advantages can be realised from it. That makes the story tellers very useful and highly rewarded as they continue to function and perform their duties.
The Interesting features includes;
The stakeholders in this platform are easily enhanced to take full control of their operations. They are able to work together and exchange good values as they optimize the system so well. They are also easily compensated as they do so together with the third parties involved and other APIs they use in the process.
There is a very fine and adjustable interface that makes everything very easier for the people using this network. They can access the platform at any time and make the best use of any of its features based on this advantage.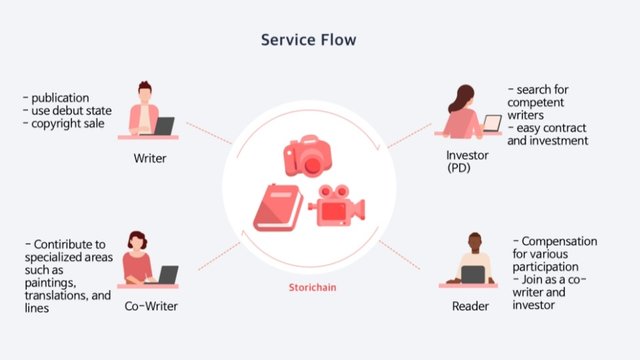 When a storyteller needs a partner to collaborate with, they are easily matched with the right writers and other contributors that will help them achieve whatever piece of material they hope to get or use.
To create stories will henceforth become easier and there would be a good environment for both writers and readers to coexist as they exchange values. People who read only can also assist in any work in the ecosystem as the need be as long as they are ready to render any assistance. The project is fully transparent, very secured and make the stakeholders able to display their show of commitment to the programs. There is great show of commitment by all and the token is useful to get more rewards. The token value is going to be stable and the right volumes will be allocated as planned. The entire operation in the dapps network will be sponsored by the token enabling the use in investment and in all other productive works. All digital commodities will be acquired when needed using this token and reward will be for all. The TORI will make users very faithful, make the storytellers serious about their operations as the excess commission fees are lowered.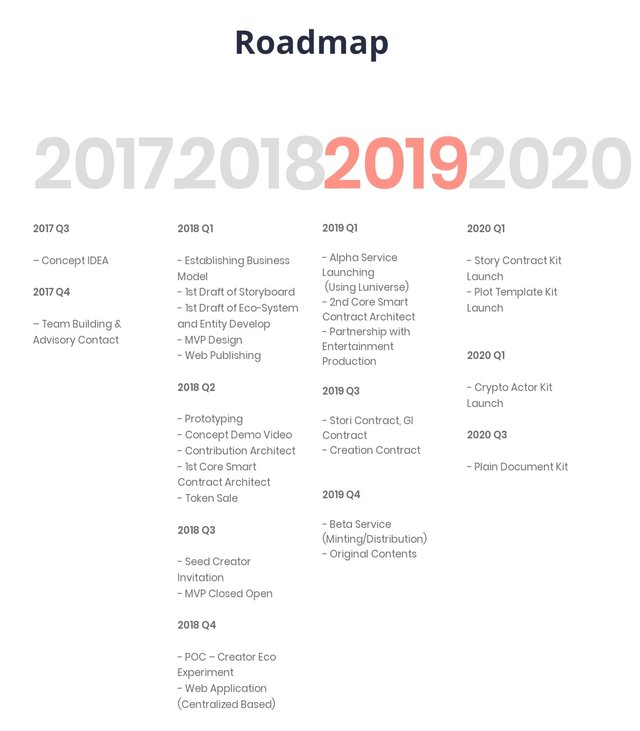 CONCLUSION
You can also be a part as well, you can take part as a writer, a contributor or even a writer. You can have so much to do in it and benefit greatly from your participation in it. This program is for everyone to use and is not limited by anything. I am very convinced that the project will thrive and make a difference.
USEFUL LINKS
Website: https://storichain.io/
Whitepaper: https://drive.google.com/drive/folders/1s902dyb4msuSu4dcg-9tlqE8vVcxC2Kb
Telegram: https://t.me/storichain_en
Twitter: https://twitter.com/storichain
Facebook: https://www.facebook.com/storichain
AUTHOR'S DETAILS
Bitcointalk Username: Nwagodno
Bitcointalk Profile Link: https://bitcointalk.org/index.php?action=profile;u=2576793