Introducing The Control
A media brand that provides the most important information on blockchains
Today, we're officially launching a new media brand called The Control to fill a gap in the blockchain ecosystem that we've been sensing for quite a while now. Our goal with The Control is to help push blockchains forward by providing a balanced source of the most important information.
Some background
The nature of token-based blockchain protocols is that token owners are strongly incentivized to attract new people to the protocols because it increases the value of their ownership. This is an important element of a blockchain and a big part of what has made Bitcoin so successful. But along with the benefits, the strong incentives can have a negative impact of creating an echo chamber of biased views that stifle new people from entering the ecosystem.
We're concerned that the echo chamber is louder than ever today. The vast majority of content in the space comes with strong biases based on equity ownership, token ownership, affiliations with companies, etc. This often leads to overly emotional, nuanced content that doesn't include all of the facts and is generally unattractive to newcomers. Biases play a role in media in all industries (as we saw vividly in the 2016 Presidential Election coverage), but biases are 10X stronger when money is involved.
At The Control, we plan to provide balanced, fact-based content that is understandable and relatable to newcomers.
About me
To be clear, I have my own biases. I worked on business development and marketing as an early employee at Coinbase, where I helped the first brand name merchants accept bitcoin, led the first bitcoin integrations with banks and startups and managed the Coinbase blog and social media. I'm still a Coinbase shareholder and also own a portfolio of tokens including bitcoin, ether, ZEC and STEEM (see the index that represents my digital asset portfolio allocation here).
I'm also a venture capitalist at Runa Capital, an early stage venture fund based in Silicon Valley. Runa Capital does not have any direct investment exposure to token-based protocols presently, but may at some point in the future.
In addition to my work, I've been writing about the blockchain space personally for the past 3+ years. You can see some of my writing on Medium, WSJ.com and my newsletter. The more I write, the more my writing seems to resonate with people and the constant feedback and engagement I've received is what inspired me to launch The Control. If you are someone who has engaged and provided feedback, thank you!
Meet The Control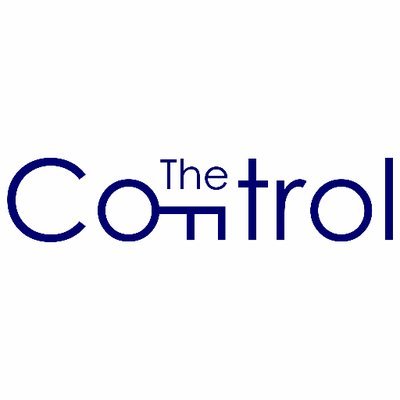 At The Control, we pledge to:
Introduce you to entrepreneurs and projects that are bringing decentralized protocols to the masses. We will consistently share the most interesting information and projects. Specifically, as a member of The Control you will receive:
Quarterly "State of Decentralized Protocol Ecosystem" reports: the latest trends in Bitcoin, Ethereum and other decentralized protocols
Protocol analyses twice a month: deep dives on the technology, economics and psychology of new protocols that are featured in the Blockchain Asset Index
Interviews with entrepreneurs and experts in the space
Focus on meaningful stories based on data rather than high volume news. Think The Economist rather than TechCrunch. Our content will generally be opinionated (opinions based on facts), uniform in voice and distraction free.
Always clearly disclose our interests when they exist. We will provide transparency on the token ownership of contributors (see here for the index that represents current exposure). Additionally, we don't plan to take outside investments to keep long-term interests as unbiased and broad as possible.
Rely on direct contributions (via the Medium membership program, BTC and STEEM) rather than ads or sponsors. We believe that the decentralized protocol movement is people-driven first and foremost and we are laser focused on serving the people. By not relying on advertisers and sponsors, we help ensure that we're providing the most balanced perspective possible.
Let's go!
Our first piece of content is our 2016 year-in-review. Please share with friends and subscribe to the newsletter. And if you'd like to support the work we're doing, click the link below to become a member of The Control or give this an upvote!
Thank you for becoming a member of The Control!
Of course, you can also support The Control via BTC by sending to the wallet address: 1AQNFrCkstYBpPLoWLt2J26VpB71GsY1PY
Note: This is a repost of the original post on Medium.
---