World's First Village To Adopt Blockchain In Its Farming & Management
The small village of Kolionovo, outside of Moscow Russia, has become the first in the world to integrate Blockchain technology into its farming business and agriculture management. Kolionovo uses a decentralized Blockchain system for some local organizational, financial and legal issues.
Moreover, people in this village launched their local cryptocurrency tokens called "Kolions" to manage their economy and business by themselves.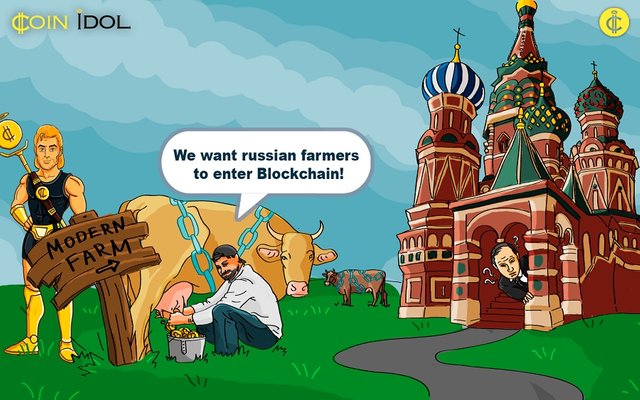 CoinIdol.com world cryptocurrency news outlet contacted the inspirer of the project in the village, Mikhail Shlyapnikov, and asked for details.
Mikhail Shlyapnikov said: "For us it's a logical continuation of a two-year project of the local form of economy, which has become a real tool against the crisis. Given the devastation of farmers [in other regions], we do not just keep up, but also progress."
In 2015 Kolionovo began its local project by creating paper money that worked as bill of exchange between farmers. Now villagers have moved to a new form of currency – digital crypto tokens, while the old paper money is used as souvenirs.
More details: https://coinidol.com/world-first-village-to-adopt-blockchain-in-farming-management/