"We Are All Satoshi" - The Art of Synthetic Life
Part one:
While bitcoin is gaining more credibility as a currency and the Blockchain is celebrated as the most disruptive technology of our times, it seems as if the interest and importance of the inventor's identity becomes less central.
On this article and those to follow, I would like to argue that the identity of the creator of bitcoin, is far more important than meets the eyes, and dealing with it may help resolve the last hurdle Satoshi's creator was set to resolve on his departure from the Bitcoin's development forum.
Satoshi much like bitcoin is a concept shared by a community of users. Satoshi is a representation of the creator of bitcoin and for our discussion here it is very crucial to note that. I believe that Satoshi as an identity have been eliminated with all that it entails, including an access to his wallet address. And more so, I am certain that this sort of work could have been achieved only by an artist. I think that "Satoshi" is the greatest art work of our time and his creator is the most important artist of our times.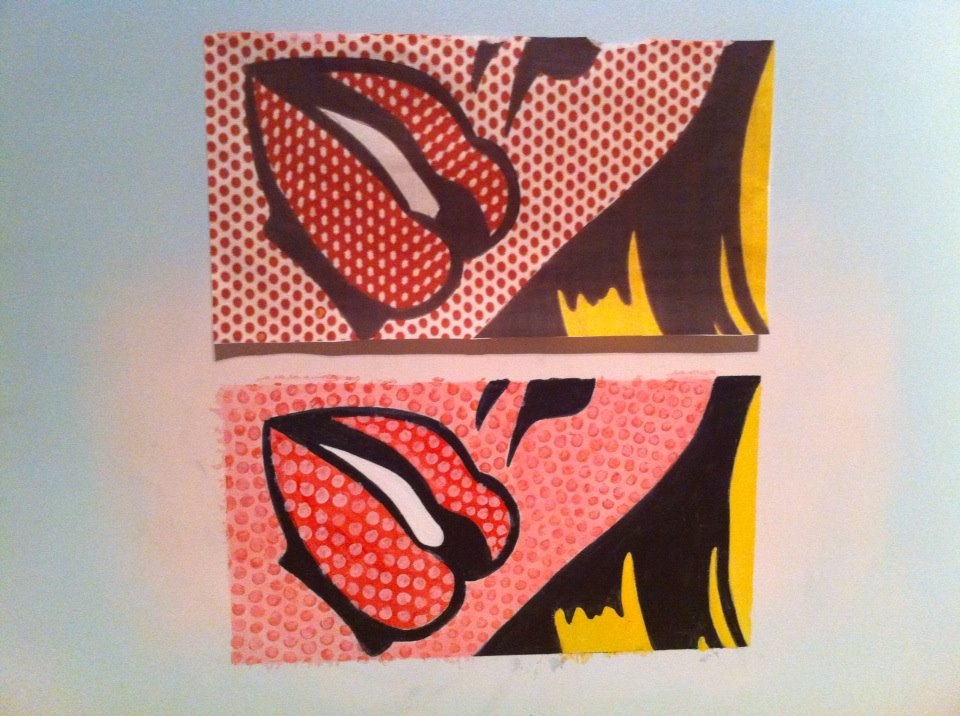 Let me then start by explaining how I reach my conclusions . I believe that bitcoin is first and for most the foundation required to realize synthetic life. I also believe and assume that the motivation behind the creation of bitcoin was not merely to create an alternative monetary system but in fact to create the foundations for synthetic life. And while Bitcoin as a currency is the most primitive form of synthetic life, "Identity" is the most advanced stage of life as we know it.
We all now aware to the fact that Bitcoin doesn't resolve the decentralization of the governing issues, only the decentralization of the transaction layer. Removing Satoshi from the tech forum was the only solution his creator could come up with at that stage . Most likely he planed his departure and went on to resolve the governing issues in terms of the technology. I believe that the inventor of bitcoin is alive and active and that this massage "We are all Satoshi" carry a very significant importance in realizing who he is and what he is doing. So let me start by asking you a few questions:
Imagine that all your interaction with the world around you are recorded as a transaction and these transactions are a public ledger. Imagine then that each entity carry all other entities interactions with the world as its own memory (ledger). Would you then be able to identity yourself as different entity than any other entity?
If we would all share the same memory would we be one? Different parts of that same one?

Double spend is a cloning problem resolved on the blockchain by a consensus, however the blockchain can says nothing about the "true" original transaction. Bitcoin dose not concerns with "The Truth". What is "The Truth" and does it paly a role in a fully decentralized system?

How identity and truth are related one to the other? could they in fact define each other? could "Identity" be all about "The Truth" and thus is the reason we are so obsessed with it?
I assume that realizing the truth beyond the creation of bitcoin goes through realizing the connection between truth and identity. I am convinced that when the creator of Bitcoin says "we are all Satoshi " , he is telling us the truth!
The creator of bitcoin is telling us that he or she would never be able to prove that he or she or them were Satoshi. However , The creator of bitcoin also tells us that nor A (Dorian) or B (Craig ) are "I" (the creator of bitcoin). This means I think that nor C or D or any any N can ever prove to be the creator of bitcoin but that the creator of bitcoin can be proven to be the creator of bitcoin without proven to be Satoshi. That is since Satoshi itself as a separate identity is "dead". and with him his exclusive entry to his fortune.
Satoshi was the first representation of Artificial life consuming and creating energy (money). Satoshi was a program, a mining program , an autonomous mining program that had its own private key known to it alone. However I do not think that the creator of bitcoin was able to make Satoshi a truly decentralized autonomous entity. since the Satoshi that he created was missing something. I am also not sure yet what Satoshi was missing. All that I can tell at this point is what such entity need to be in order to become a synthetic life form. It had to be able to generate its own wallet address and to move from one computer to the other while eliminating the connections to the first computer in which it was conceived . Satoshi, I assume was not a developed enough from of synthetic life and as such it was linked to his creator thus governed by his creator. Or maybe ...... it was able to do all that, only that it might have meant that without a decentralized governing scheme that creation of Satoshi is too dangerous.
As it stand now Satoshi is alive in our communal consciousness. But he is more than that, He also exclusively the owner of a considerable amount of tangible assets, real world assets. Bitcoins which became a tangible asset by the power of the users community, gives satoshi his "body" is making Satoshi a real living entity, Thus the first truly artificial life form. Yet, as it stand now, it is a flowed life form since we are all Satoshi. Which makes him be more like a God than a life form.
In the following post entries I will try to argue and may attempt to prove that the creator of bitcoin can be identified as the creator of Satoshi without exclusively, or at all, holding the private key to Satoshi's wallets. However to do this I may need to resolve the one problem he himself set to find out once distorting the direct link between him and his creation, "Satoshi". I will need to understand what is the technology behind Identity.