Quarkchain - A brief introduction of the next generation blockchain technology.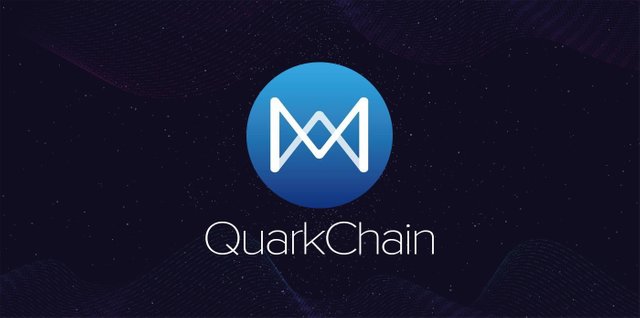 QuarkChain is a recent permissionless and innovation blockchain architecture that is set up for the purpose of meeting the commercial standards of the global wise. QuarkChain provides a very secure, scalable, and decentralized blockchain solution that brings about over one hundred thousand TPS.
The QuarkChain technology was inspired by the team's very high experience in developing large scale distributed systems in the world of centralization that can work on billions of transactions per second. A unique solution has been adopted for the scalability problem of blockchain by the application of the mechanisms gotten from those experiences. The usability of blockchain technology can be greatly expanded without the need to sacrifice its core features of decentralization and security.
Main Features of QuarkChain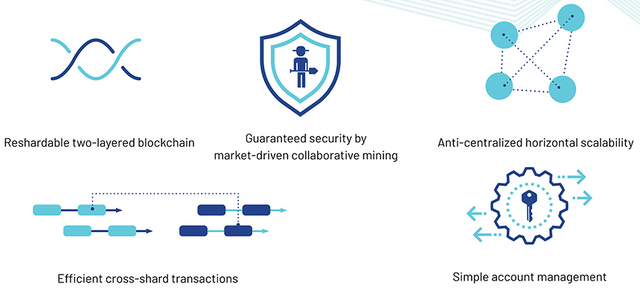 Reshardable two-layered blockchain: QuarkChain comprises of two layers of blockchains. Elastic sharding blockchains are being applied as the first part of the layer and a root blockchain is applied as the second layer of the blockchain and it is for confirming the blocks from the first layer. The flexibility of the first layer enables it to be rewarded based on the needs without touching the rot layer.
Market-driven collaborative mining enhanced guaranteed security: A game-theoretic framework is being created for incentives to make sure that all transactions are well secured. This is done in a manner whereby the root chain gets at least 50% for the prevention against double-spending attacks on any transaction.
Anti centralized horizontal scalability: A blockchain network that has high TPS would find it expensive to use a super full node which thereby encourages centralization. To reduce cost, QuarkChain gives room for the cluster forming of multiple cheap nodes for the replacement of a super-full node.
Cross shard transactions that are efficient: Cross shard transactions carried out in QuarkChain can be passed at any given time and it can be confirmed in few minutes. As the number of shard increases, the speed of cross shard transactions also linearly increases.
Simplicity in the management of account: In QuarkChain, there is only one account that is needed for the entire blockchain (shard). The storage of all cryptocurrencies from different shards is done in one single smart wallet.
The complete turning of smart contracts platforms: Turning complete smart contracts is largely supported by the QuarkChain networks and it also adopts the Ethereum Virtual Machine (EVM) for allowing the easy movement of existing Ethereum Virtual Machine decentralized application (Dapps) onto the QuarkChain platform.
Major Challenges of Blockchain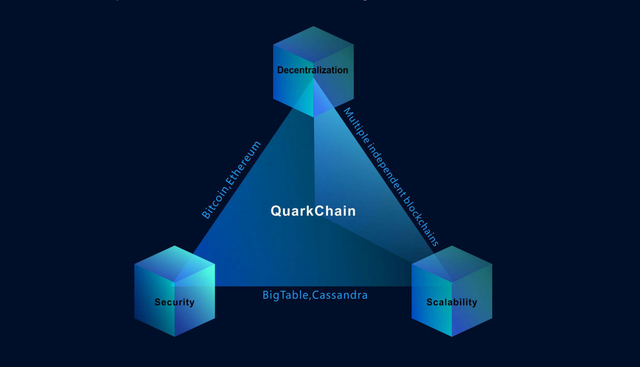 Issues of security: Security is the topmost priority of every transactional platform. Just as the name implies, a blockchain is a chain of blocks that are digitally connected. By working on a decentralized ledger, blockchain was being created for the provision of security. No matter the inherent properties of blockchain, security still remains a vulnerable feat due to the attacks and ill intentions of some users, and these need to be considered when working on the platforms. Blockchain is decentralized across a peer to peer network and it needs to be updated continually and also kept in sync with a specified consensus algorithm like the POW or POS.
Issues of Decentralization: A lot of decentralized platforms have been created since 2013. Unlike the centralized platforms, the decentralized platform gives rise to storage and trading with drastic reductions in the prices. This is in order to make sure that any company or person, no matter how small can easily make use of the technology. As already stated, decentralization also gives blockchain security. Although, decentralization is also faced with some challenges of recently. For instance, most of the mining pool is created for POW based blockchain which makes it possible for a weak miner to be able to have access to its proportional share of the block reward right on time rather than waiting for a very long period of time to get access to a block reward. The pool of mining actually encourages centralization but it is a risk for decentralized POW blockchains.
Issues of Scalability: The issues of scalability can be divided into some subsections for a better review.
• Multiple Blockchains: One of the major approaches to scaling is that of splitting up different transactions across various multiple blockchains. For example, litecoin, bitcoin, Ethereum, etc. However, while this creates chances for lower transactional demands on each blockchain, it also creates a lower hash power for operation on each blockchain. It is a bit easier for a user to gain enough of the hash power for the performance of a double-spend attack on some smaller chains. But this is not really a long term solution because while it brings some offers of scalability, it also sacrifices the security for scalability.
• Lightning Network: In the bid to find a solution for the problem of blockchain scalability, lightning network is another approach that has been looked upon. The actual ideology is to defer different transactions across a fixed group of peers up until when all parties are finalized with the transactions. The final result would then be posted by one of the parties without having to involve multiple historical transactions to the chain. Two transactions are generally required by the lightning network to create and destroy a channel for payment that accepts off-chain transactions.
The Technology of Quarkchain Network