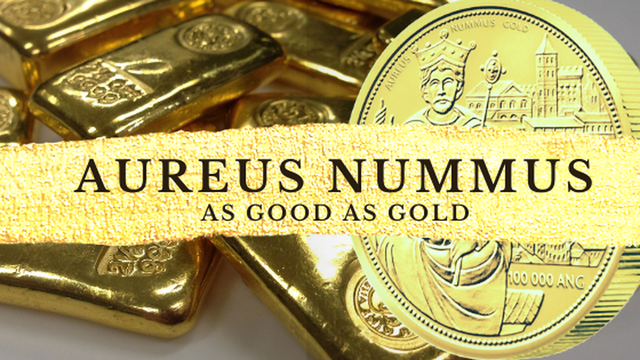 The current world situation is really unstable and due to the recent crash of all financial markets, people are searching for investment opportunities, but the main question is what to invest in if you prefer to invest in financial instruments outside the box? The first thing that comes in mind are cryptocurrencies, but they are very volatile, you can earn a lot of money with crypto but it contains a lot of risks due to its instability. What if you want to invest in crypto currencies, and at the same time want to minimize your risks? The answer is Aureus Nummus. It is a blockchain based stable coin that is backed by real gold and 100,000 are equal to 1 ounce of physical gold.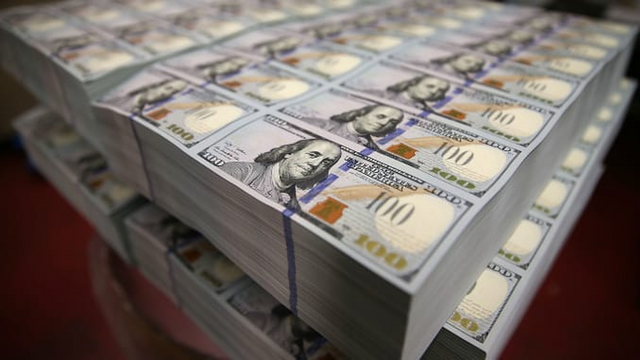 One of the biggest money problems is inflation. Governments are printing money with and without reasons and pushing up the total supply of cash. You do not need to search for an example, because right now Donald Trump is actively pumping new cash into USA economy, around 6 billion USD were printed just to support the economy during Coronavirus Issues. Do not get me wrong, it is very important to help people in need, especially during such hard times. But printing so much money out of air would definitely have big consequences in the future. Crypto currencies are solving this problem, because they have a limited supply, as well as Gold. Gold and Crypto Currencies are not endless and we would certainly come to a moment, when we will run out of Gold and it would not be possible to get a new one. The same picture have the most crypto currencies. Once all Bitcoins will be minted, the only way to get your hands on BTC would be to buy it from another person. The best thing about Aureus Nummus is that this coin combines crypto currencies and gold, so what is Aureus Nummus?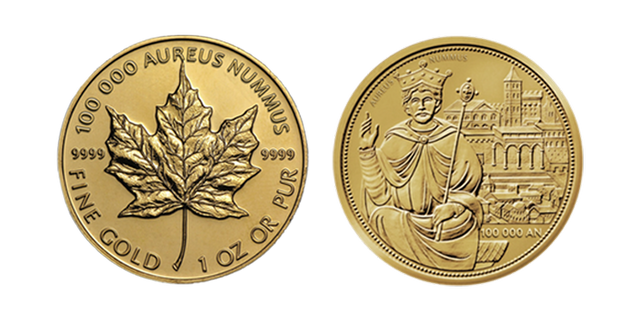 Aureus Nummus is stable crypto currency that is called ANG and it is backed by real physical gold. It means that when you invest in ANG, you are buying a crypto currency that can be exchanged into gold. 100,000 ANG tokens are equivalent to 1 ounce of gold. ANG coin was created as an ERC-20 token, because it is the most trusted blockchain. ANG token has a limited supply of 60 trillion tokens, it is not minable, so the only way to get your hands on ANG tokens is to buy them on exchanges or on their website. Futhermore, the whole Aureus Nummus infrastructure is completely decentralized and anonymous, so you do not need any Bank account or a KYC process to be eligible to participate. Generally, the idea of Aureus Nummus is to create a stable exchange asset, that cannot be influenced by an inflation, is backed by serious asset and always provides the users an opportunity to exchange their tokens for a fixed price.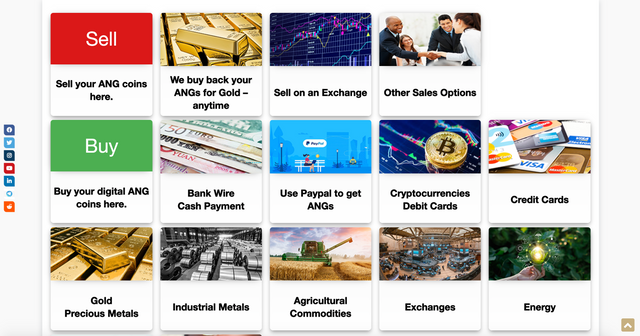 There are plenty of ways of how you can take part and get some ANG tokens, starting from a regular Credit Card payment and ending with exchanging Industrial Metals or Energy. You can even buy ANG tokens by using Diamonds. First of all, you can use Paypal and a direct transfer, you just need to click on USE PAYPAL TO GET ANGs, wait until the page has loaded, input the number of tokens you are willing to buy and check out. Furthermore, you can buy ANG tokens by using cryptocurrencies, for doing so just click on CRYPTOCURRENCIES/DEBIT CARDs and wait until the page has loaded. After that type in the quantity of ANGs, for example 1000 and click on add to cart. After that you can input a coupon for a discount if you have one, just follow the social media of Aureus Nummus and there will be definitely a lot of promotions that will give you an opportunity to get discounts, and click proceed to checkout. After that you will be redirected to the payment info page, where you will need to fill in your personal data. After that you will be able to see the order information, so click on next to finalise your order. As the last step select the payment method if it is cryptocurrency, credit card or paypal, accept terms and conditions and click continue. After your payment is confirmed, you will get your ANGs tokens on your ETH address.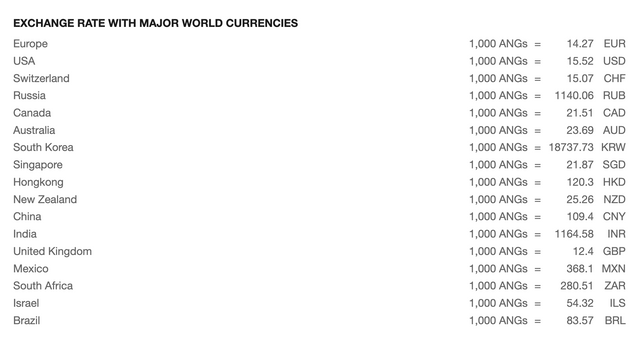 The current problems that they are mentioning are truly big, for example the prices and time of traditional banking systems. You have to pay huge fees and wait several days, until your money will arrive. Or even to be eligible to make such a transfer you need to go though several security checks and other operations that costs you time and money. You can forget about all those problems with ANG tokens. It is worth to remember that ANG is a stable crypto currency that is pegged to a certain price. For example if 100,000 ANG tokens are equal to 1 ounce of gold, you will always have an opportunity to exchange your 100,000 ANG tokens to 1 ounce of gold or to USD equivalent, 1 ounce of gold is worth 1500 USD. The most interesting part in my opinion is stability. So it is backed by a certain amount of gold and even more exciting is that ANG is not minable, so there is no way to get on those coins, besides buying them from the market.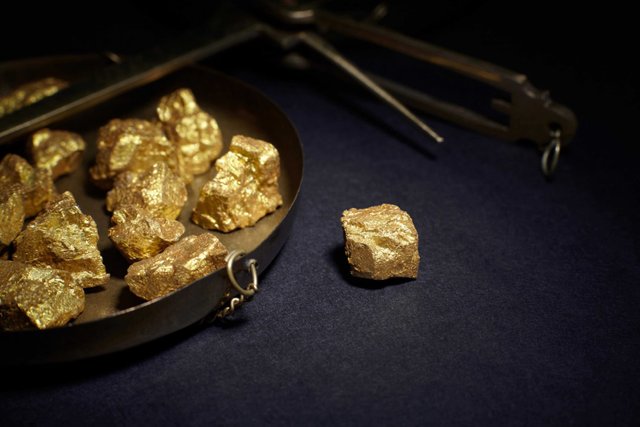 Another advantage is that you can always exchange your ANG tokens into gold or money directly on their website. Yes you heard it right, Aureus Nummus team will support a lifetime buyback of your tokens, so you will be able to exchange your ANG into Gold buy simply fullfulling a form on their website. You will just need to click on Buy & Sell the Aureus Nummus and click on WE BUY BACK YOUR ANGs Anytime. After the page has loaded, you will see just a regular form that you would need to fill with your personal information. When you will finish, the last step would be to enter an amount of ounces you are willing to receive, send your tokens to provided address and click submit. After funds will arrive, the Aureus Nummus team will ship you your ounces of gold.

All in all, Aureus Nummus is a very interesting crypto currency. From the one hand, it gives an opportunity for every investor to get more familiar with blockchain and its advantages like cheap transactions, low fees and very high speed. On the other hand, ANG coin is backed by real physical gold which will ensure its stability and protect from inflation. Furthermore, investors would be able to send money from all over the world for small fess and within real time, without a need to wait several days for money transfer. A very strong point is the ability to exchange your tokens into physical gold, which is a huge plus as well.
Here are some important links:
WEBSITE: https://an.gold/portfolio/home/
WHITEPAPER: https://an.gold/wp-content/uploads/2019/08/AN_presentation_wd.pdf
TWITTER: https://mobile.twitter.com/ANummus
TELEGRAM: https://t.me/AureusNummus_community
FACEBOOK: https://www.facebook.com/aureusnummus/
LINKEDIN: https://www.linkedin.com/company/aureus-nummus-gold/
INSTAGRAM: https://www.instagram.com/aureusnummus/
REDDIT: https://www.reddit.com/user/Aureus-Nummus
YOUTUBE: https://www.youtube.com/channel/UC6sHSzrZBuFvrLi0K9rQKcA
Author:
Bitcointalk: cribusen
Telegram: @nik95rnd