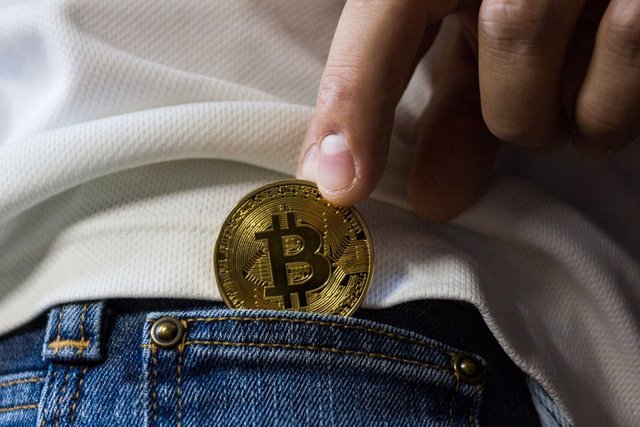 Welcome back to your weekly recap on some of the hottest news in crypto! It seems things have calmed slightly with news coming out at a steady pace with no critical controversies. While things may seem to have evened out, small waves in the news are brewing yet another news storm. Before we get into what may be some of the biggest news that quietly eased by, let's check with our clients.
Eximchain
Today is a tech update day for Eximchain's network infrastructure. While a temporary service outage will affect community nodes, the development team appreciates your patience for the upgrade to complete. After the update is finalized, those running an Eximchain node will need to upgrade to the newest version that will be added to GitHub on the update's completion.
PayPie
PayPie's team are currently hard at work on updates to their platform and working steadily with regulators. While the team is hard at work, we are hopeful of great news as soon as the team has new information to share. We look forward to the latest update on the 29th, keeping in line with their release schedule of the last Friday of each month.
News:
SEC Chairman Clayton just confirmed Commission staff analysis that found Ethereum (and cryptos like…

Jay Clayton, Chairman of the SEC, has joined the voices regarding ETH as not being subject to the definition of a security. After careful application of the classic Howey Test, the "SEC Chairman Clayton just confirmed Commission staff analysis that found Ethereum (and cryptos like it) are not securities."
Stellar Lumens (XLM) is launching on Coinbase Pro

Hot on the heels of Ripple's addition to Coinbase's list of supported crypto, Stellar Lumens will now be available in all jurisdictions under the Coinbase Pro product.
Cryptocurrency Community Eyes Tether After Website Dilutes USD Backing Claims

Bringing up one of the world's most utilized stablecoins, Tether (USDT), will typically cause at least a few members of the crypto trading scene twitch. Whether you are for or against the use of the stablecoin, members have noticed Tether's new wording on it's assets backing the coin.
Analysis from around the web:
Let's take a look at what a few experts have to say around the current price action of Bitcoin and Crypto. Please remember that these are strictly the opinions of third parties and these authors are not affiliated with Ngaged.
2019 will be year bitcoin rockets higher, says Fundstrat's Tom Lee
Top Cryptos See Slight Growth as Bitcoin Approaches $4,000

Sentiment and Politics:
This week has seen some interesting headlines around various government agencies moving toward crypto legislation. The US and Canada have made some of the bigger splashes, with the US Treasury extending sanctions to Moscow-based Evrofinance Mosnarbank for dealings in Venezuela's Petro cryptocurrency. House Republican leader, Kevin McCarthy, has also come forward in support of blockchain as a way to make government more efficient, transparent, and secure.
Canada has not lagged behind as the announced on the 14th that they will be reaching out to cryptocurrency and blockchain companies and professionals to provide input for consideration in future legislation. This request for input was applauded by the community as a step in the right direction to ensure legislators have every opportunity possible to learn about blockchain technology. It remains to be seen just how much they will capitalize on this opportunity, however with the openness displayed by this request, I'm fairly confident they will reach the most appropriate answer for their legal structure.
As always, this is Derek Clauson, signing off. I'll see everyone next week!
What are your thoughts on the future of the crypto markets? Have you seen an article you would like featured? Leave a comment below and let us know what you'd like to see in upcoming issues. We'll see you next week and remember to Keep Ngaged!

This issue of Keep Ngaged was brought to you by the community experts at Ngaged. If you're looking to nurture a great community of your own for your crypto or blockchain company, be sure to check out Ngaged.io and get in touch. To learn more, take a look at one of our recent articles on why community management matters.
About the author:
When not chasing down the latest news and strategies in crypto marketing, Derek spends his time helping build up successful blockchain companies through Ngaged.io and reading on the couch with his dogs.