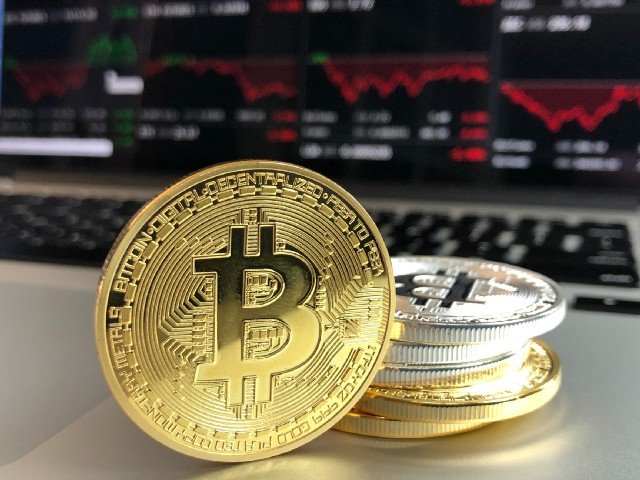 Welcome back to your weekly update on some of the biggest news in the crypto sphere! After the last few weeks filled with exchange hacks and fallout, March is starting out of the gate on full sprint. Let's check in with our clients for the freshest news first before we delve into the last week.
Eximchain
A new update video from Eximchain's Hope Liu has been made live for those following the project! Topics include Bibox's EXC listing and a decision regarding unswapped tokens for those who submitted a support ticket prior to Feb. 28th. Check it out here:
PayPie
February's monthly update at PayPie had to be one of the most anticipated yet and it did not disappoint. From nearly finishing a working integration with SlickPie, to a new and improved token interface for holders. The What-If Scenarios, another highly vaunted feature for SME's, is also being integrated as we speak. Check out the full update on their announcements channel!
News
Hacker Moves 2.09 Mln EOS Following Blacklist Update Failure
Another day, another security flaw being exploited. That really does seem to be the case that EOS happens to find itself in quite a lot, this time with the Blacklist system. A Block Producer failed to update the list properly, causing an address to be excluded from the Blacklist and allowing funds to be sent to Huobi, which were promptly frozen.
Litecoin Foundation Continues The Fight With New GLORY Partnership
Thirsty for more action since stepping into the MMA ring, Litecoin Foundation has officially partnered with the stand-up fighting league Glory as part of their accepted currencies as part of the Glory shop.
Move over, Cryptokitties. If you're a gamer, then you may know of the blockchain gaming space exploding recently. From integrated character tokens to equipment and even servers, gaming is set to have a whole new paradigm. Glitch Goons looks to be the next-level fighting game utilizing multiple blockchains.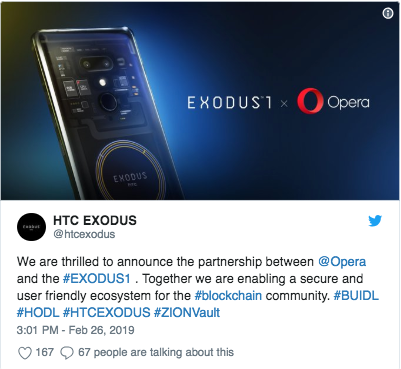 With the latest rush for a crypto enabled smartphone underway, the HTC Exodus is looking to become a heavy contender if the company's tweets are to be believed. With a partnership with Opera in the cards and support for multiple DApps, the race for the blockchain smartphone crowd is on.
Analysis from around the web:
Let's take a look at what a few experts have to say around the current price action of Bitcoin and Crypto. Please remember that these are strictly the opinions of third parties and these authors are not affiliated with Ngaged.
Binance Coin / USD Technical Analysis: The Rally Continues | Crypto Briefing

Crypto Update: Consolidation Continues Following Failed Breakdown | Hacked: Hacking Finance

Sentiment and Politics:
For many crypto news hawks, it seems like things have been pretty quiet this week at first glance. However, under the hood we can see the gears turning with the FATF (Financial Action Task Force) setting guidelines for mitigating risks associated with blockchain and crypto assets.
We also saw the Federal Reserve start to rumble, now including BTC market drops as Salient Risk for stress testing. With the Fed mobilizing to acknowledge crypto assets as part of their documentation, it seems another concrete foothold has been made in blockchain's legitimacy as a financial instrument. 2019's moving into the year at a frantic pace and new projects are rising up at every corner from 2018's market crash. We're excited to see some of the projects of 2018 reach fruition in the coming year.
As always, this is Derek Clauson, signing off. I'll see everyone next week!
What are your thoughts on the future of the crypto markets? Have you seen an article you would like featured? Leave a comment below and let us know what you'd like to see in upcoming issues. We'll see you next week and remember to Keep Ngaged!

This issue of Keep Ngaged was brought to you by the community experts at Ngaged. If you're looking to nurture a great community of your own for your crypto or blockchain company, be sure to check out Ngaged.io and get in touch. To learn more, take a look at one of our recent articles on why community management matters.
About the author:
When not chasing down the latest news and strategies in crypto marketing, Derek spends his time helping build up successful blockchain companies through Ngaged.io and reading on the couch with his dogs.