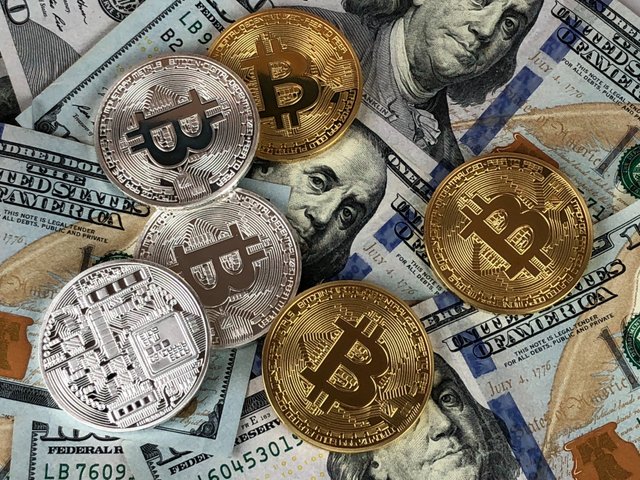 As always with the wild west of crypto, news never stops arriving. We've seen some pretty big mentions in the space regarding new technologies and faces coming forward utilizing the blockchain mindset. While the evolution of crypto can't be denied any longer, it seems we still have plenty of space to grow and exciting ways to develop our bright futures. Before we get into the news today, let's check in with our clients!
Eximchain
Progress has been steady for Eximchain over the last week. Currently they are working with Bibox to ensure everything is set for the first exchange listing of their native token. An exclusive AMA was also attended in their Telegram earlier this week and helped to answer some critical questions supporters had on their minds.
PayPie
Paypie has been working diligently to ensure approval for their company is met with regulators. They have made amazing progress with their platform and can't wait to see it fully realized with regulatory approval.
News:
Chamber of Digital Commerce Unites with Blockchain Association of Canada to Jointly Expand Advocacy…

Just a day ago, an announcement was made regarding the merger of the Blockchain Association of Canada and the Chamber of Digital Commerce. This move shows just how seriously the Canadian authorities are taking blockchain technology. The press release states that the newly formed partnership will go by the Chamber of Digital Commerce Canada.
Five Critical Vulnerabilities Discovered in EOS in 2019, HackerOne Data Shows

Payouts for critical vulnerabilities are abundant in 2019, with EOS paying out the highest number so far into the year. Tron, Coinbase, and Cobinhood have also reported bounty payments.
Zcash Vulnerability Permitting Infinite ZEC Counterfeiting Fixed and Disclosed

Speaking of vulnerabilities, ZCash has repaired and made public a critical vulnerability that could theoretically have created infinite counterfeit ZEC. They have also shared this vulnerability, code-named Horizon, to similar networks.
CEO Who Held $150M in Crypto Died in a Region Known for Having a Fake Death Mafia

QuadrigaCX, a Canadian based exchange, suffered a great loss of its CEO's passing from Crohn's disease whilst he was on a trip through India. Rumors and theories have started to swirl around the mysterious circumstances surrounding his passing.
One such claim is that he may have faked his own death as part of an exit scam, as he apparently was the only one in control of critical passwords to user funds in the exchange.
Analysis from around the web:
Let's take a look at what a few experts have to say around the current price action of Bitcoin and crypto. Please remember that these are strictly the opinions of third parties and these authors are not affiliated with Ngaged.
Bitcoin and Most Altcoins Turn Bearish, BNB Hits Top 10

Bitcoin Falls Under $3,400 as Oil Futures See Mixed Movements

A bit of fun:
Drop in Bitcoin Value Prompts Market to Invest in Out-of-Print Board Games
A spot of fun was to be had over on Meeple Mountain the other day as well. While out of print games can be known to rise in price, the aim of this satire piece was at the sheer volatility and price jumps of the crypto market.
Sentiment and politics:
While news swept attention to both QuadrigaCX and ZCash, another giant awoke and started to take notice of our industry. Facebook recently acquired Chainspace, marking its first company purchase into crypto and was likely to gain access to Chainspace's professional developer team.
Social media giant that it is, Facebook isn't the only one making strides into crypto. Jack Dorsey, who is both the CEO of Twitter and founder and CEO of Square, recently stated that he currently holds only bitcoin stating, "Bitcoin is resilient. Bitcoin is principled. Bitcoin is native to internet ideals. And it's a great brand." This wouldn't come as much of a surprise, seeing as Square currently supports Bitcoin, but he has confirmed that it will not be supporting other currencies for the near future.
With our daily social platforms integrating crypto into their future business plans, the progress of technology is ever faster. While many still think mass adoption will be an explosive event, I view it as a slow integration into our daily life. Just like the internet and cellular technologies, there will come a day when we look back and wonder how we never noticed just how powerful the evolution became.
As always, this is Derek Clauson signing off. We'll see everyone next week!
What are your thoughts on the future of the crypto markets? Have you seen an article you would like featured? Leave a comment below and let us know what you'd like to see in upcoming issues. We'll see you next week, and remember to Keep Ngaged!

This issue of Keep Ngaged was brought to you by the community experts at Ngaged. If you're looking to nurture a great community of your own for your crypto or blockchain company, be sure to check out Ngaged.io and get in touch. To learn more, take a look at one of our recent articles on why community management matters.
About the author:
When not chasing down the latest news and strategies in crypto marketing, Derek spends his time helping build up successful blockchain companies through Ngaged.io and reading on the couch with his dogs.