First published, 1/16/2019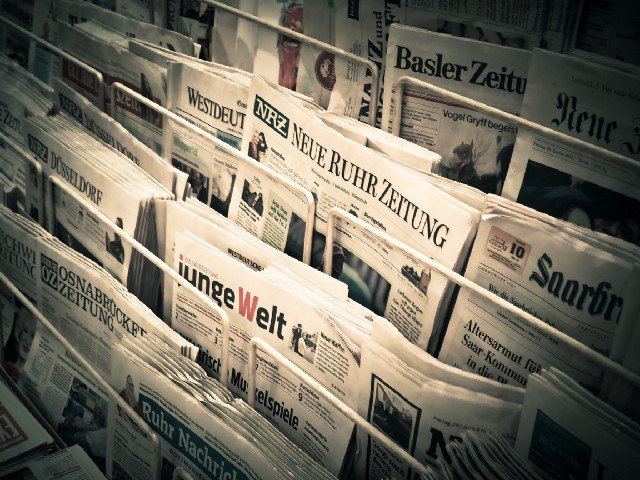 Welcome back, everyone, to the third issue of the Keep Ngaged Newsletter collecting some of the most interesting news in crypto. We've had a bumpy ride to start off the new year, but news coming out suggests even more adoption entering the crypto scene. With some awesome projects headed our way, let's first check in with our clients!
Partner News:
EXIMCHAIN
A new Eximchain update is due to be released on the 15th, along with the new token swap being completed. We're excited to see the full details of the main net.
PAYPIE
Nick Chandi, CEO of PayPie, has stated that Paypie's new mobile app is still in development with new features being added to the app. They are currently focusing on new functions for small business owners. Functions for token holders will be launched in the mobile app after invoice factoring is live.
Crypto News:
Just like the markets, the news world never rests in the blockchain world. Let's take a look at some of the most exciting news we've seen across the web.
Update: Investigation involving cryptocurrency company
Binance Foils Cryptopia Hacker by Freezing Stolen Crypto
Cryptopia hack updates! We are keeping an eye open as news develops on the recent Cryptopia hack. In a nearly 2.5 million dollar heist, the New Zealand police have now confirmed they are investigating. Curiously enough, the hackers seemed to have attempted to move the stolen funds onto Binance, resulting in an account freeze.
Two Alleged Ethereum 'Scam Forks' Appropriating Users' Private Keys, Report Finds
Trader beware! A new scam is allegedly attempting to phish for your keys in order to redeem their "new tokens." They also link to a cloned version of MyEtherWallet with the sole purpose of phishing your private key. Please note that you should always do detailed research on any new token you have interest in and keep security as your highest priority.
Iberdrola utiliza el 'blockchain' para acreditar que la energía suministrada y consumida es 100%…
Not many people are aware just how vast blockchain application gets when it comes to the more obscure uses. Energy tracking is one of the most interesting of those fringe use cases and it appears Spain has taken notice too.
In Vermont, USA, the state government has issued a press release stating that a joint effort between Secretary of State Jim Condos and Department of Financial Regulation Commissioner Michael Pieciak, intending to test the Captive Insurance industry with new blockchain initiatives as well. While insurance on the blockchain is a hot topic for many, this is the first we've seen of an american state adopting its use at the government level.
University of Bahrain to issue digital diplomas
Ever thought of getting a diploma on the blockchain? That's the thought that went through the minds of University of Bahrain and Learning Machine this week as they announced they will be issuing digital diplomas using the Blockcerts open standard.
Analysis and thoughts
Let's take a look at what a few experts have to say around the current price action of Bitcoin and Crypto. Please remember that these are strictly the opinions of third parties and these authors are not affiliated with Ngaged.
Bitcoin Price Prediction 2019: Can cryptocurrency hit $20,000 or $50,000 this year?
Finder Cryptocurrency Predictions - January 2019 | finder.com
Sentiment and politics:
Despite the price drop this year, this year seems to be already showing the first signs of mass adoption. Many countries are now taking more than just a critical eye to blockchain technology and observing it as a serious topic.
From the earlier discussed Vermont, toBulgaria, to the SEC labeling it one of their top priorities of 2019, blockchain technology is ever growing. 2019 is already shaping up to be the year of projects building and releasing some extraordinary products.
For now, this is Derek Clauson, signing off.
What are your thoughts on the future of the crypto markets? Have you seen an article you would like featured? Leave a comment below and let us know what you'd like to see in upcoming issues. We'll see you next week, and remember to Keep Ngaged!

This issue of Keep Ngaged was brought to you by the community experts at Ngaged. If you're looking to nurture a great community of your own for your crypto or blockchain company, be sure to check out Ngaged.io and get in touch. To learn more, take a look at one of our recent articles on why community management matters.
About the author: When not chasing down the latest news and strategies in crypto marketing, Derek spends his time helping build up successful blockchain companies through Ngaged.io and reading on the couch with his dogs.