RENC: A UNIQUE DECENTRALIZED VEHICLE SHARING PLATFORM VIA BLOCKCHAIN TECHNOLOGY.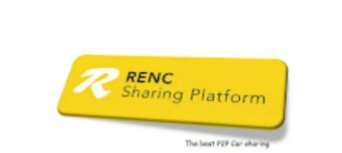 The introduction of blockchain technology and cryptocurrency was to help transform several sectors of global economy. Since its invention, so many projects have leverage on its unique features to revolutionize their businesses. The sharing economy is not left out, as RENC a vehicle sharing platform has also been integrated into this disruptive technology of the blockchain.
For some years now, there have been some sharing industries online with a huge market capitalization according to statistics. These sharing platforms have not been able to offer a satisfactory service to the teaming customers due to some challenges facing them. Hence the need for the creation of an innovative platform and coin such as RENC.
WHAT IS RENC
RENC is an innovative peer to peer vehicle sharing coin platform designed by a team of seasoned professionals and experienced men and women in different related fields using the blockchain technology in order to leverage on it and offer effective, efficient, safe and transparent transactions to their customers thereby solving both economic and environmental problems globally.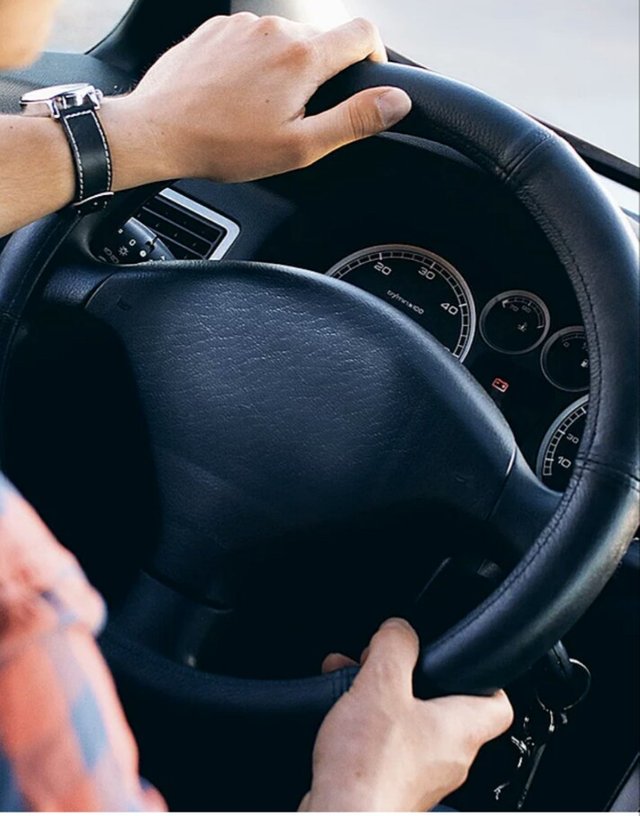 WHAT ARE THE CHALLENGES FACED BY EXISTING TRADITIONAL SHARING PLATFORMS
Although there are some online car sharing platforms presently, but there are some factors hindering them from meeting their goal. Such challenges include:
i. Lack of transparency: sometimes customers are made to pay hidden charges indirectly
ii. Lack of appropriate security measures: there are not enough security measures in place to protect customers and their data.
iii. Lack of trust: customers are scared of doing business with them and may always need a guarantor in order not to lose out.
iv. Poor Reward offers. The is little or no reward or incentives given to drivers or customers to motivate them
v. Centralized and interrupted by intermediaries and middle men.
vi. High cost of operations: since they need more manpower to manage all the departments, hiring and paying those staffs do increase their cost of operations.
vii: unnecessary delay and waste of time: the customers time is always wasted as most of these traditional vehicle sharing companies do not keep to time.
However, these and many other challenges are the reason behind the creation of RENC a unique decentralized peer to peer platform that will disrupt other traditional vehicle sharing companies and add value to lives and the global economy in general .
SOME UNIQUE FEATURES THAT MAKE RENC PLATFORM OUTSTANDING
It a peer to peer platform that does not require an intermediary or middle men.
There is a mobile platform where owners of a sharable vehicle can share their resources with each other without issues.
The platform ensures safety and offers great rewards depending on the activities of users.
Because the make use of the blockchain technology, there is transparency in payments and in the entire vehicle sharing processes.
The use of smart contract enables RENC to carry out a decentralize and fast transactions.
With RENC there are no delays as everything is automated.
The cost of operation is reduced due to the fact that RENC makes use of smart contract and does not require the manpower to manage the platform. Therefore low cost of management will lead to low charges paid by a customer who intends to hire those vehicles.
RENC provides an enhanced wallet services with user friendly interface where users are able to carry out transactions and save their coins without stress.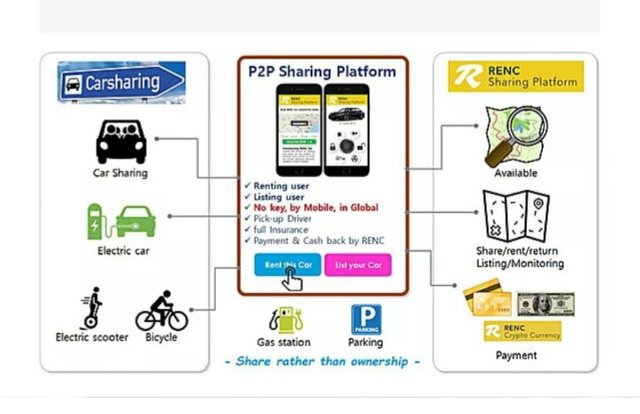 THE TOKEN
RENC has created a token that will serve as the main driver of the ecosystem.
Token Name: RENC
Token protocol: ERC20
Total supply: 1,000,000,000.00RENC
Total amount for ICO : 100,000,000RENC
Total Token for sale: 60,000,000 RENC
Initial ICO price: 0.001Eth /1 RENC.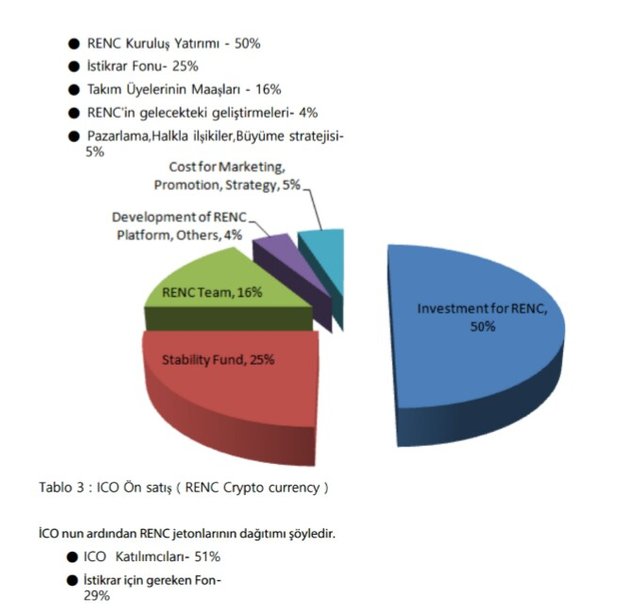 CONCLUSION
The unique idea behind the creation of RENC vehicle sharing project is a great one and most of it, the use of smart contract and the blockchain technology makes it out standing. There is no doubt therefore that this project will cause a mass adoption of the blockchain technology and the use of cryptocurrecnies as well as add value to lives and the global economy in general. This is one project everyone should be a part of.
Since this article cannot capture the entire benefits and unique features of this project, please read the RENC white paper https://drive.google.com/file/d/1vpscNP5sqiSPRAocjDBItkN4auMeLi_I/view?usp=sharing and website http://www.rentalcurrency.com/for a comprehensive information on how to be a part of the ICO .
THE RENC ROADMAP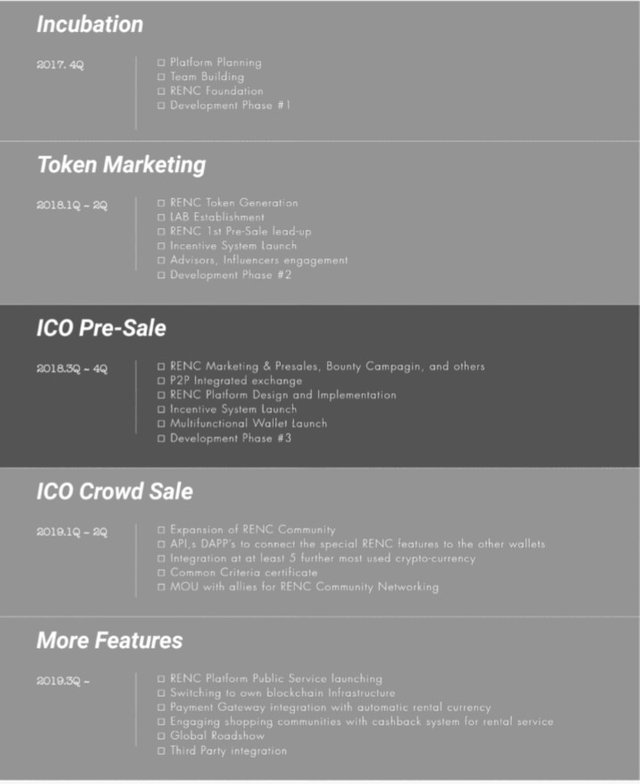 THE RENC TEAM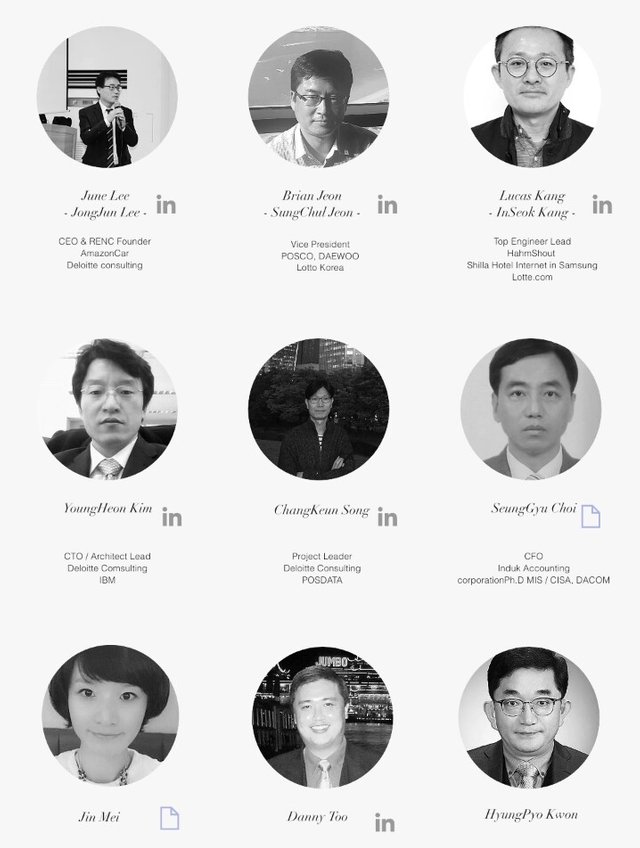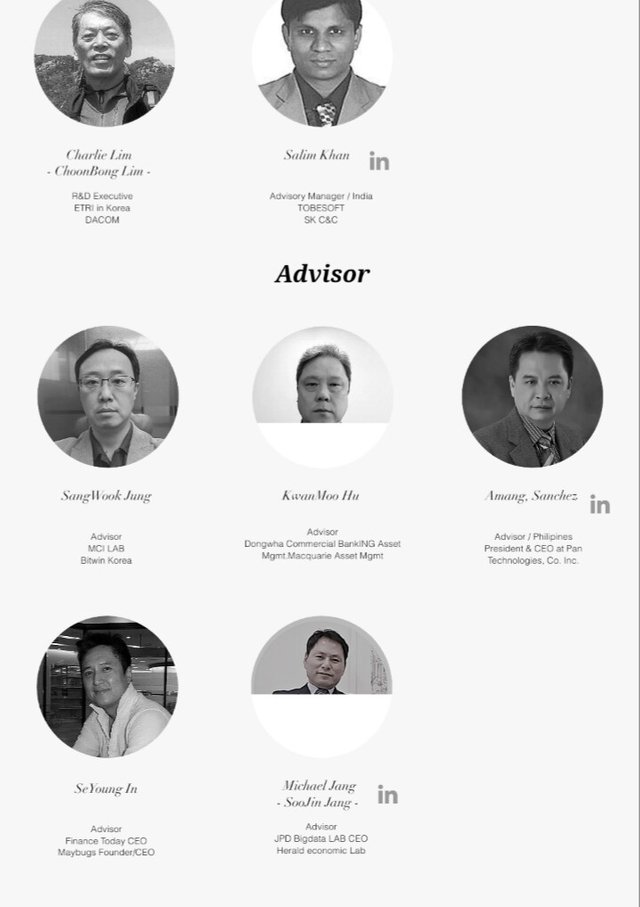 Website: http://www.rentalcurrency.com/
White paper: https://drive.google.com/file/d/1vpscNP5sqiSPRAocjDBItkN4auMeLi_I/view?usp=sharing
Telegram: https://t.me/RENC_Community
Twitter: https://twitter.com/tingname/
Facebook: https://www.facebook.com/rentalcurrency/
Medium: https://medium.com/ferrypilot
Ann thread: https://bitcointalk.org/index.php?topic=4430527.0
Authour's bitcointalk : https://bitcointalk.org/index.php?action=profile;u=1760015;sa=summarya8
Authou'rs Name: nesbee2