Trade.io teamed up with ViewFin, creator of Metaverse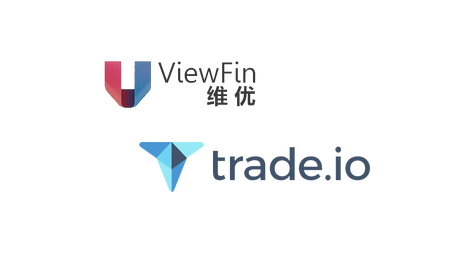 ViewFin, the creator of China's first public blockchain based on the PoW consensus mechanism recently formed a partnership with trade.io, a digital asset exchange and blockchain advisory firm. trade.io has decided to collaborate with ViewFin in a variety of areas including trading, investment banking, compliance, and risk management. In addition, ViewFin and trade.io will work closely on the listing of promising Metaverse projects on the trade.io exchange.
As part of the partnership, ViewFin will also create Metaverse Smart Tokens for trade.io clients and facilitate the listing of the tokens on partner exchanges. Finally, ViewFin will list trade.io on its crypto exchanges RightBTC and TulipEx.
Since its establishment in 2014, ViewFin has built a worldwide network of business partners, media outlets, and event organizers. ViewFin will also share its contacts to help trade.io and its clients gain access to Mainland China. The two firms will further collaborate on educating their clients about blockchain technology and its benefits. Moreover, ViewFin will introduce its strong investor network to the trade.io "Angel Investor Program."
We are delighted to partner with trade.io, a leading blockchain firm with strong ties to the financial industry and a well-established community. With success in developing the Metaverse blockchain, I am confident that our team will do their best to support trade.io's clients in implementing innovative and groundbreaking blockchain solutions.

– Eric Gu, CEO of ViewFin
ViewFin's years of development led to its deep expertise in the blockchain industry. ViewFin operates its own public blockchain, Metaverse, while providing technical and advisory services to six portfolio companies. trade.io will benefit from ViewFin's in-house team of analysts who focuses on developing blockchain-based use cases for clients and ensures the development of blockchain solutions for enterprise issues.
The partnership also provides trade.io with access to Metaverse blockchain engineers who can provide technical assistance for the creation of digital assets, digital identities, built-in smart contracts, and the issuance of tokens on the Metaverse blockchain.
I first met the ViewFin team in Shanghai and was impressed by their dynamic and professional international team. This strategic partnership enables us to leverage ViewFin's investment relations to support our early-stage projects. We will also work closely with them on educational meetups, events, and conferences to create a strong community in Shanghai, Hong Kong, and South East Asia in the near future.

– John Patrick Mullin, Managing Director of Research & Business Development of trade.io
Check out this video on the partnership, and how the collaboration will benefit the trade.io community.
ViewFin™ boasts a team of domestic and international specialists from diverse backgrounds including blockchain, finance, internet and consulting. It aims to provide digital solutions using blockchain and smart contract technologies in areas such as finance, business, art, medical and social entrepreneurship.
Its industry-leading blockchain platform and Blockchain-as-a-Service model allows enterprises or individuals to request customized blockchain services from blockchain solutions providers to fit their needs.
About trade.io
trade.io is a next-generation financial institution based on blockchain technology, providing the ultimate in security and transparency. By leveraging decades of experience in the investment banking, trading & FinTech sectors, and combining them with the power and transparency of the distributed ledger, trade.io has created a truly unique exchange that will revolutionize asset trading and investment banking.
References:
trade.io – John Patrick Mullin Announces New Partnership with ViewFin. www.youtube.com
Cryptoninjas. www.cryptoninjas.net
LegalGamblingAndTheLaw. www.legalgamblingandthelaw.com