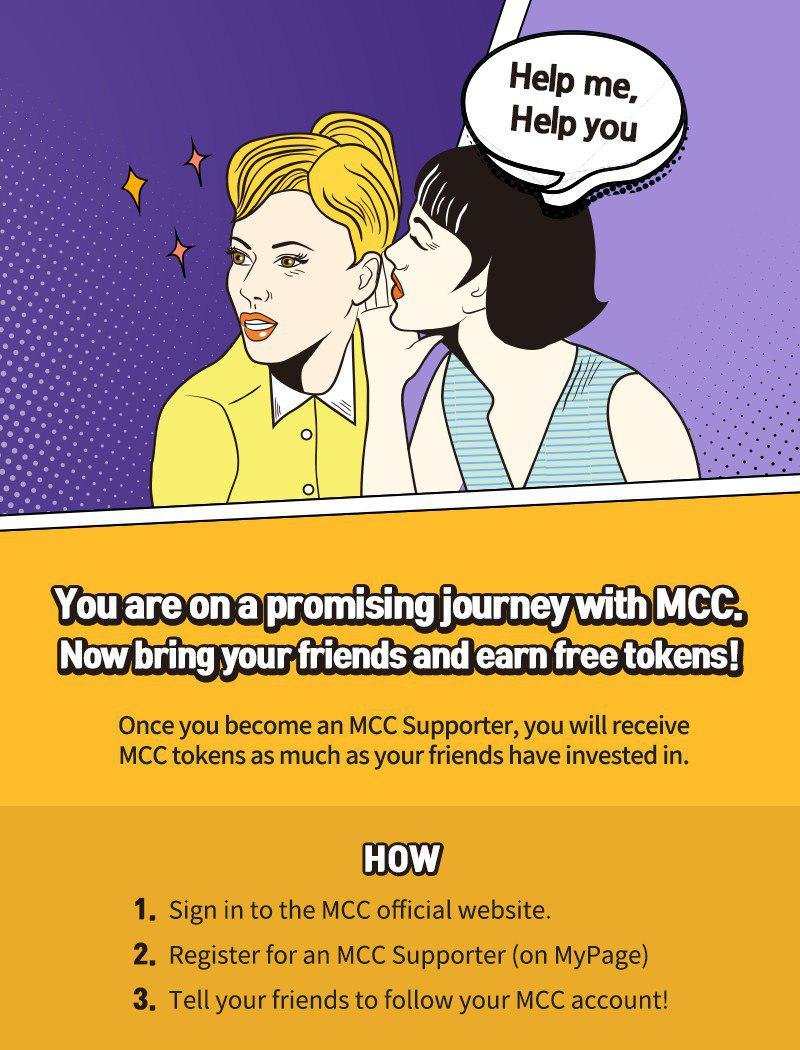 [MCC Friendship Bounty]
Now bring your friends and earn free tokens!
The biggest bounty program ever!
Participation in Friend Bounty!
Go ahead and apply for MCC supporter~
You are on a promising journey with MCC
Let's learn more how to participate
---
STEP1. Click on the "Become Supporter" button on My page !

STEP2. Apply for MCC Support

STEP3. Check out the results of MCC supporter application on My page

(only existing MCC sales participants can become MCC supporters)


STEP4. Once you become an MCC supporter, now it's time for action!

Follow me!

STEP5. Friend follow you by writing down your name and email

STEP6. Check out who followed me through our follower list!

Get tokens as many as my friend joined!
(Max 1ETH per 1 friend, Max 100 friends)
---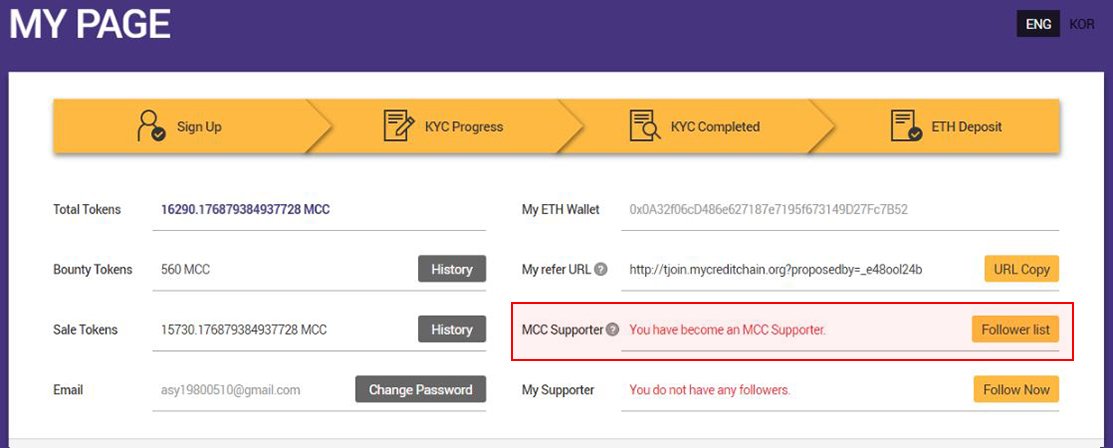 Participation in Friend Bounty!
It's so easy, right?
Go ahead and apply for MCC supporter~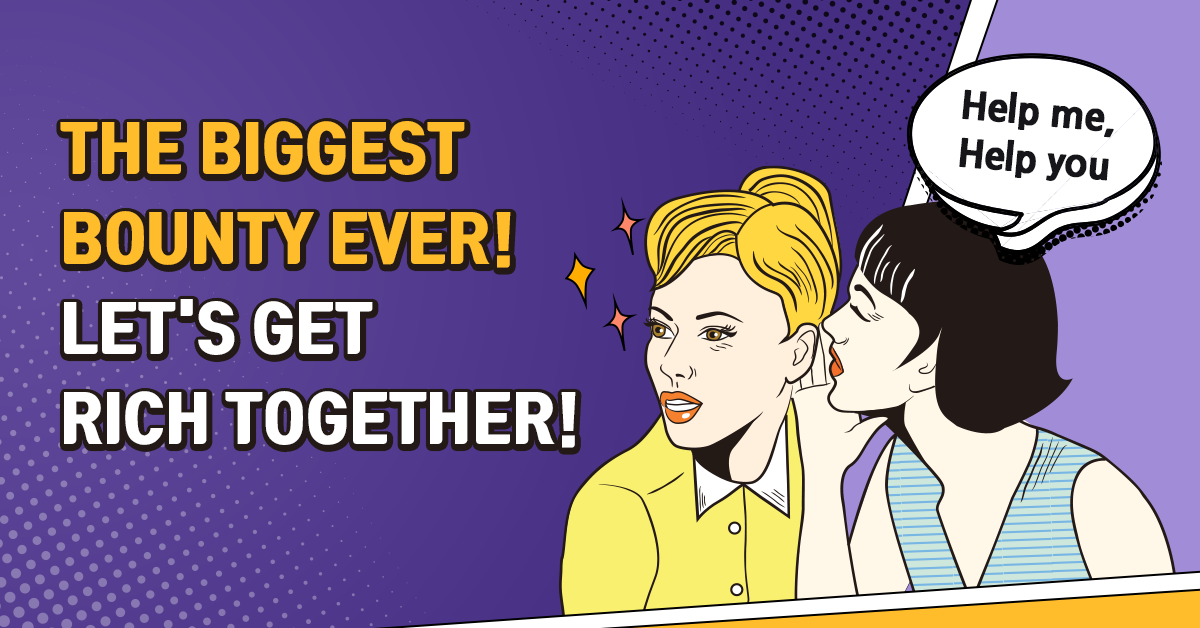 MyCreditChain(MCC) is…
▶In-house venture of a company that has been leading the development of Korea's financial system for 20 years
▶MCC has already been recognized for its business and technological potential with investment of 3 million dollars.
▶Our ongoing ICO is about raising funds to work together with various partners and users from across the world. We also want to combine proven technology and business with the ideas of Blockchain
▶MCC is not just a product or service. It is a platform and solution for various global partners.
▶MCC enables transparent distribution of "People to people" credit information and new value innovation for anyone in the world.
---
Join our Credit information Blockchain revolution!
▶Homepage▶Telegram ▶facebook ▶twitter ▶YouTube
▷Bounty Program