New York Consensus 2018 - Day 2 & 3
New York Consensus 2018 - Day 2 & 3
The second day of consensus 2018 was started with a breakfast meeting. It was almost impossible to have a meaningful conversation while we were at the event because the place was too crowded. Hence, most of our mealtimes were filled with business meetings to build a network. The dinner event organized by the sponsors was attended by more than 1,000 people and we were able to share our thoughts and MCC's visions with others. It was a great opportunity to hang out with various blockchain enthusiasts, making the night more special. To have deep conversations with those whose visions are in line with that of MCC, we had visited their booths.
The General Data Protection Regulation (GDPR), which will be implemented to protect people from institutions taking advantage of customers' data, has become a social and economic hot potato. Accordingly, MyCreditChain's vision that aims to give individuals full control and ownership over their own information had received much attention from major corporations as these conglomerates find changes are inevitable. What makes the project stand out among other ICOs is that MyCreditChain has already developed necessary technologies to carry out its business models within its ecosystem. Based on the project's distinguished features, we were able to have successful business meetings. Many options to expand the project's vision globally discussed throughout meetings will continued to be considered even after we get back from the consensus.
[ Companies we met on Day 2 & 3]
Arcnet / KoinEra / ABC Mint Foundation / CoolBitX / Kakaoinvestment
Catalx / The Elephant / ULTRA / Cure and 10 more companies and investors…
It seems like more and more major companies are getting into blockchain and cryptocurrency industry. This event has also booths of famous companies in the blockchain world, and a lot of companies were based on the QTUM, especially. (Is it the effect of Vitalik Buterin interview declaring a boycott in this event?)

Token exchanges were taking up a lot of space, too.

We also could see some extraordinary coins.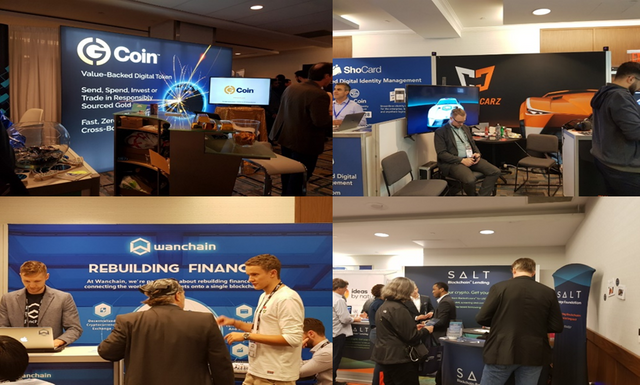 One company sells cold wallet and it's called, 'Cool Wallets'. It has Bluetooth function, charging type, and price is about 14~15 dollars.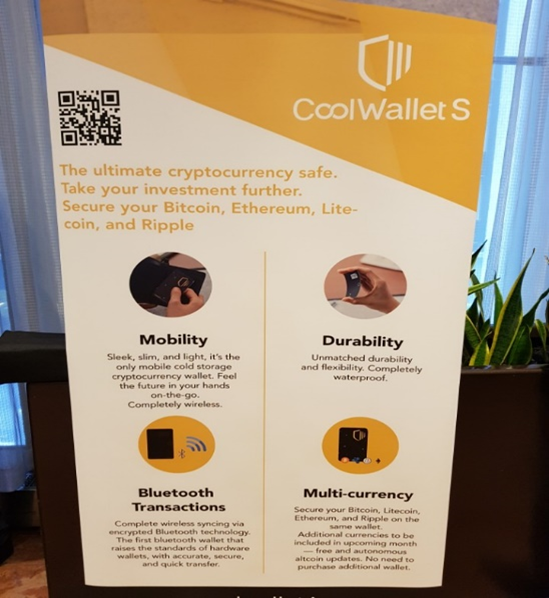 At the third floor, there was broadcasting on various channels
'Blockchain week' in New York will run from 11th to 17th May. The event described in this article is called 'Consensus 2018.' The city expects that thousands of job opportunities will be created by this event. 'Token summit 2018' will be the last event of the 'Blockchain week' and we will also join the event.
We will come up with a new article soon !
MyCreditChain(MCC) is…
▶In-house venture of a company that has been leading the development of Korea's financial system for 20 years
▶MCC has already been recognized for its business and technological potential with investment of 3 million dollars.
▶Our ongoing ICO is about raising funds to work together with various partners and users from across the world. We also want to combine proven technology and business with the ideas of Blockchain
▶MCC is not just a product or service. It is a platform and solution for various global partners.
▶MCC enables transparent distribution of "People to people" credit information and new value innovation for anyone in the world.
---
Join our Credit information Blockchain revolution!
▶Homepage▶Telegram ▶facebook ▶twitter ▶YouTube
▷Bounty Program