New York Consensus 2018 - Day 1
New York Consensus 2018 - Day 1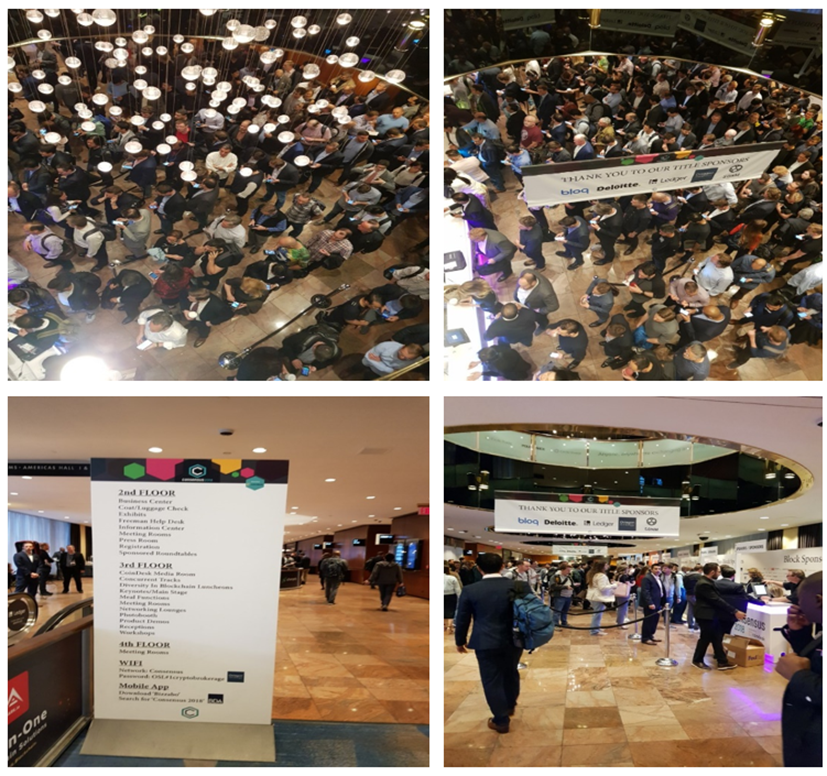 More than 4000 people attended the opening of New York Consensus 2018 yesterday. Even though it was quite early in the morning, a lot of people has been lined up for registration through the second floor, which is the registration desk, to the hotel entrance on the first floor. (Registration continued until 12 am) MCC team was lucky to arrive early due to the breakfast meeting, so we could finish the registration early.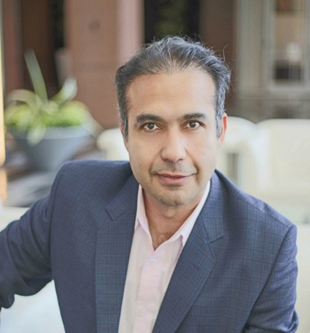 Ansari Eli, who introduced by Yemi, joined our breakfast meeting and being asked to become an advisor for MCC. He is an American and currently engaged intermediate cryptocurrency trade based on Los Angeles. After we explained to him about our future business direction and the model of MCC, he decided to be our advisor.
The way back to event hall after the breakfast meeting, we saw interesting happening.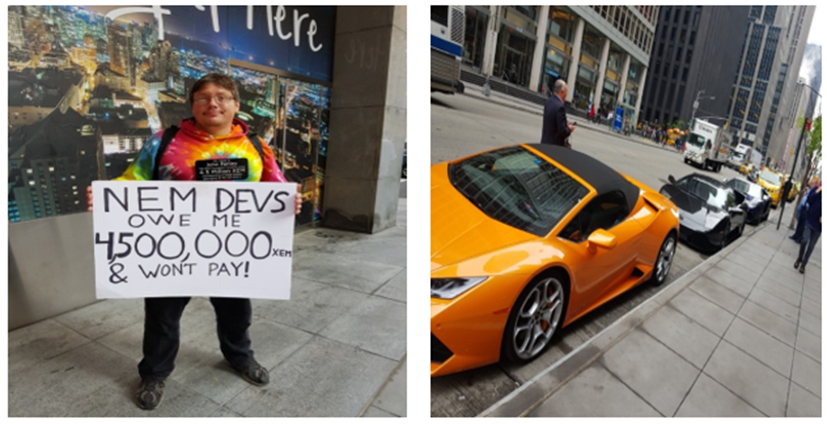 These two pictures show opposite situation.
On the left is the person who invested in NEM and suffered from huge loss, however on the right is the Lamborghini just in front of the contest hall. Total three Lamborghini supercars were parked there, and we supposed the owner of those supercars has accumulated wealth by cryptocurrency investment.
Panel discussion and keynote speech, which hosted by Don Tapscott, were progressed when we got back to the event hall. We could take only a few pictures from behind, as almost everyone who registered in the morning participated it.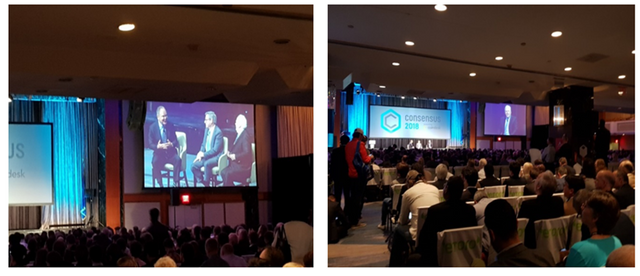 The Venue was large enough to accommodate about 4,000 people when it was full.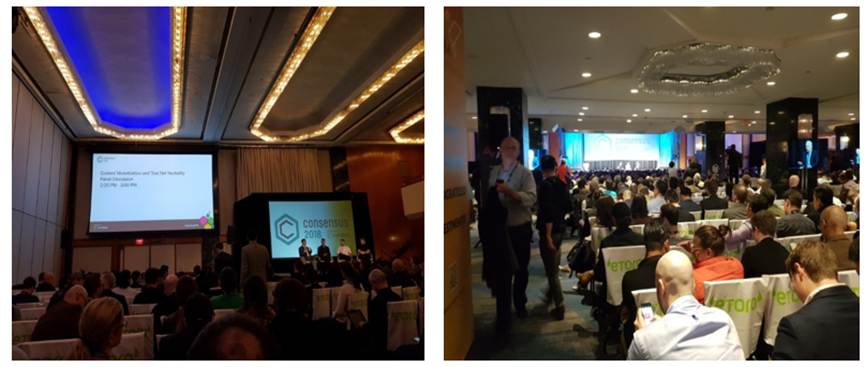 As large as the event was, there were a lot of people to meet and talk. Since each of us has similar thoughts and goals, everyone were kind and active in talking. The companies we met on the first day are as follows
There were people who casted by our advisor Yemi earlier, or who we met in previous networking time at the lobby. Also we directly have been to some booths, too.
[ Companies we met on Day 1 ]
GOPAX / BPR (Blockchain Revolution Partness) / SEED
Blue Whale / Bitbank / BITSANE / ICON / SHIFT / TOKENNEED
KRYPITAL / KBIT / KRAKEN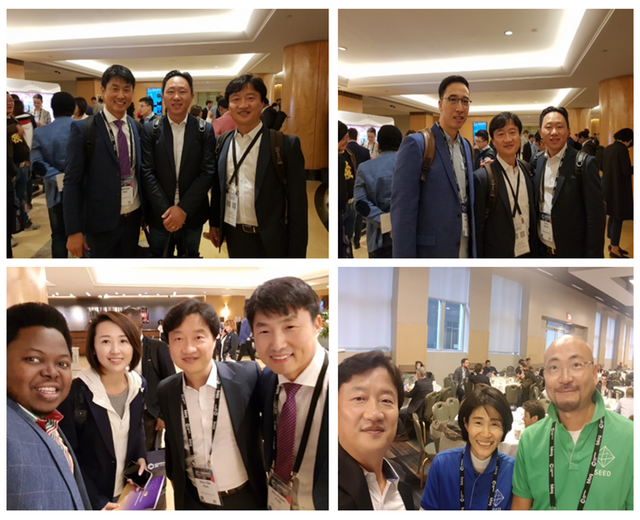 At the end of all events, we got some advices for a successful ICO from Ahn Myung-ho, CEO of Eden Chain, as it is the striking company among the Korea ICO companies.
Actually, we were so tired due to the time difference and also we did not take a rest until the end of event, 6pm, even we woke up at 4 am.
Nevertheless, we look forward to meeting more new people on day two.
MyCreditChain(MCC) is…
▶In-house venture of a company that has been leading the development of Korea's financial system for 20 years
▶MCC has already been recognized for its business and technological potential with investment of 3 million dollars.
▶Our ongoing ICO is about raising funds to work together with various partners and users from across the world. We also want to combine proven technology and business with the ideas of Blockchain
▶MCC is not just a product or service. It is a platform and solution for various global partners.
▶MCC enables transparent distribution of "People to people" credit information and new value innovation for anyone in the world.
---
Join our Credit information Blockchain revolution!
▶Homepage▶Telegram ▶facebook ▶twitter ▶YouTube
▷Bounty Program