MyCreditChain signed MOU with AEGIS Enterprise, the Apartment management service company
MyCreditChain signed MOU with AEGIS Enterprise, the Apartment management service company
The CEO of MyCreditChain, Yang Jae Bong and Kim Woo Sik signed MOU with AEGIS Enterprise, the Apartment management service company. This MOU is for Join research of personal information and credit assessment based on apartment residential network.
AEGIS Enterprise is apartment ERP company that directly manages about 30 percent of domestic apartments, and provides total services (including ERP) to 63 percent of apartments through affiliates. One of the typical service that AEGIS Enterprise provides to apartment residents is apartment management fee card payment service.
The joint research will enable residents to manage personal information and credit information on their own by linking various services provided by AEGIS and various database approved by residents of apartments. It also aims to provide accurate information about economic activities or the evaluation of existing financial institutions.
"Bring back the ownership of personal information to individuals for their basic right, and make it to be assessed properly" said Yang Jae Bong, the CEO of MyCreditChain. Every participant in MCC network will get 5 tokens daily, and they should use it as a gift for others. This seed networking system will allow MCC to make trust data and more activated token liquidity
MyCreditChain plans to complete the ICO within September and list on exchange at the end of the year, so that the personal credit and information management ecosystem can quickly establish abroad.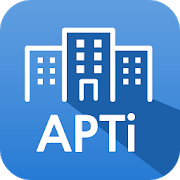 [APTi App screen]
- Sourced by: Digital Daily
---
▶ More Information
For more details, please ask to the official telegram chat or E-mail
Building Trust with Your Data!
▶️Homepage▶️Telegram ▶️facebook ▶️twitter ▶️YouTube
▷Bounty Program