MyCreditChain and IAME are going to enter MOU
마이크레딧체인, 신원식별전문업체 IAME(아이엠미)와 MOU 체결
We are pleased to announce that MyCreditChain and IAME are going to enter MOU to build technical tie-up of personal information authentication technology on 27th April.
신용정보 블록체인 플랫폼 '마이크레딧체인(이하 MCC, 대표 양재봉)'은 27일 모리셔스섬의 블록체인 신원 식별 시스템 전문기업 'IAME(아이엠미https://iame.io/') 와 개인정보 인증 기술 제휴를 위한 포괄적 업무협약(MOU)를 맺었다고 밝혔다.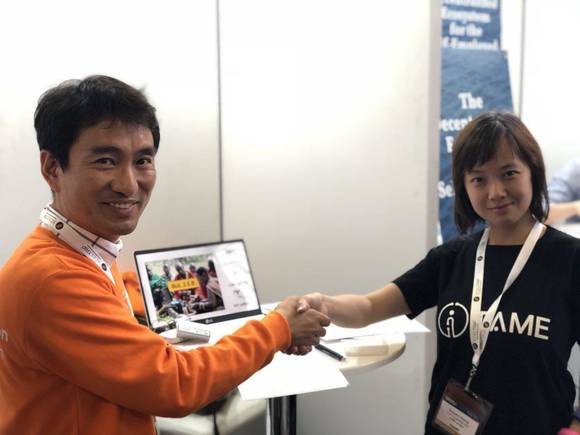 ABOUT MYCREDITCHAIN

MyCreditChain(MCC) is a blockchain platform for personal credit information. The MyCreditChain platform enables the creation of new relationships based on user's financial activities. MyCreditChain aims to bring major innovation in credit information, enabling a person's credit data to become an asset itself. MyCreditChain plans to bring the ownership of credit data back to the people, so individuals can have a full control over their own information. MyCreditChain aims to build a more equal society.
▶️Homepage ▶️Telegram ▶️facebook ▶️twitter ▶️YouTube
▷Bounty Program