Our daily life are spice up with other activities far from the Normal work routines. Music has served different purpose in our life. To some, it connects our souls together with life. To many, it serves as an entertainment purpose.
In our today's world, business outlets sorts the need to entertain costumers. From local playing entertainers to D.Js. outlets spend huge money inviting and employing music entertainers to entertain customers. While this affects revenue generations for business, the desired satisfaction is sometimes not be met.
PROBLEMS OF STREAMING PLATFORMS:
Till date, there have been no single financial platform that offers a wide range of streaming resources, which allows streamers and viewers to perform a full range of eligible actions. It was discovered that the current systems are full with problems which includes:
HIG INTEREST RATES ON PAYMENTS: Commission fee for transfers to electronic payment systems, Pay-pal or banks.
HIGH RULES AND REGULATIONS: rules which might affect include withdrawal limits. Minimum periods for Withdrawals. Etc. Such rules seriously affect streamers, but they have no choice than to bear it.
NO GUARANTEES OF PAYMENTS: Another serious Issue also involves is the payment guarantee. Streamers might not get their money or might even loose their account due to an unknown reason.

What is Moozicore.
Moozicore is revolutionary Background Music Service offered for Businesses for customers satisfaction using the blockchain. The project aims are to give business owners control over the playlists and a better experience for its customers, with the opportunity to let them engage with the music right from their smartphones. their service transforms background music into an interactive customer-sourced playlist. a good feature that will be introduced involved the reduction of commission fee on the streaming platforms to 0.77% as the price might increase to 10%.
THE MOOZICORE APP.
The project has designed an app that will help moozicore fans including retailers to share, transfer and control music in other to entertain their customers. The Moozicore token (The MZI and MZG) which is the utility token of the app can be exchange between users. The app serves different purposes like;
SHARING: the app can be use to share songs played on social media with photos and 'tagged' friends.
Venue owners that adopt Moozicore tokens in their marketing strategies will benefit from increase in customers engagement in their locations.Transfers: you can transfer Moozicore tokens to other similar App users and by this enable to strengthen the influence on voting by engaging more people in voting for their favourite songs.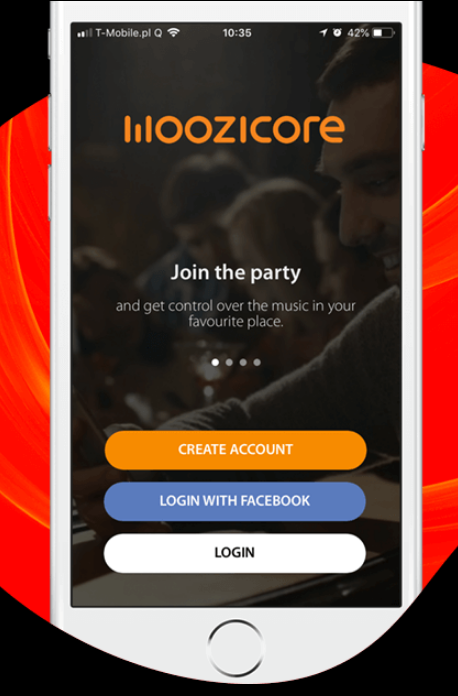 Tokenomics:
The MZI and MZG is design on the – Ethereum blockchain – for issuing custom digital assets and smart contracts. By conforming to the ERC-20 token interface, MZI will be compatible with existing Ethereum infrastructure, such as wallets and exchanges.
The Ethereum Virtual Machine (EVM) allows the deployment and execution of smart contracts, enabling complex issuance rules for cryptocurrencies like MZI and MZG. EVM eliminates any question of trust and protects the transacting parties against fraud.
These powerful features and dynamic ecosystem make Ethereum a strong fit for Moozicore tokens. Moozicore App integration with Ethereum wallets provides venue owners and customers fully secured and easy sending of MZI and MZG as long as both the sender and the recipient are using an Ethereum wallets.
TOKEN CONVERSION;
Conversion Process of MZI token to MZI GOLD token will before pre Sale contributors. The new MZI GOLD token is subject to the Anti Money Laundering ("AML") and Know your customer ("KYC") procedures according to Directive (EU) 2018/843 of the European Parliament and of the Council of 30 May 2018 that is one of the mandatory requirements to be listed on the world's top cryptocurrency exchanges. Tokens yet to be converted are still usable in the app.
The picture below depicts Token supply and utilization.
![MOOZCORE TOKEN VOLUME.PNG]
(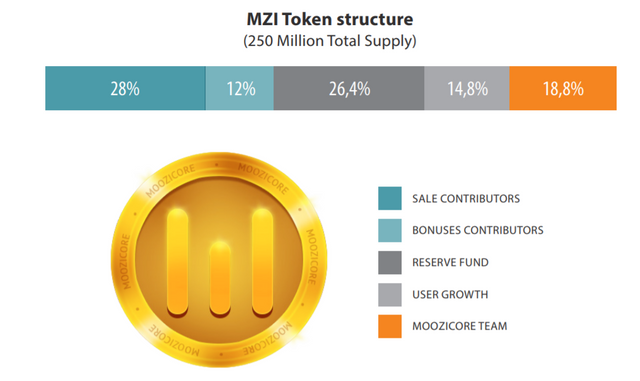 )
TOKEN SALES:
Token preSale will take place on: http://www.tokensale.moozicore.com/
OR
You can join the IEO in the following Exchanges in the picture below. SALES WILL TAKE PLACE BETWEEN JULY 5, 2019 AND JULY 31, 2019


FOR MORE INFO ON MOOZICORE, Visit https://tokensale.moozicore.com/
telegram community : https://t.me/moozicore
Bounty0x profile: Tonymillions
Kindly note:The writer owns bitcoin, Ethereum and other cryptocurrencies. He shares his views in the Anchor project.