How to trade crypto profitably spending one hour per week?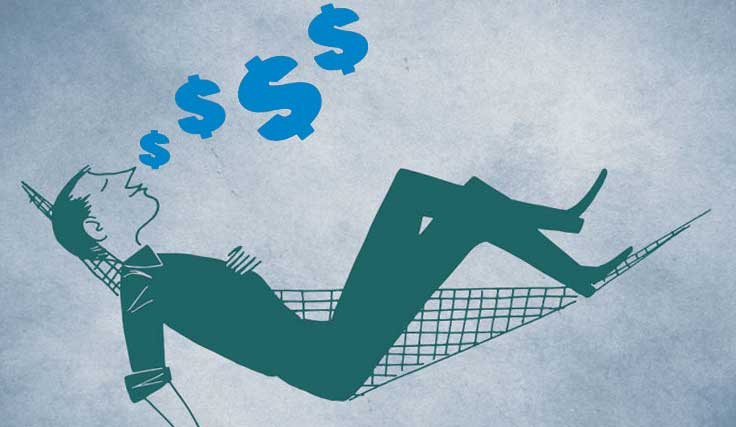 The crypto world is expanding rapidly while attracting more and more people. Most of the newbies buy bitcoin as their first step. When they find out about other cryptocurrencies and crypto assets, many decide to diversify their holdings and buy some altcoins. Finally, some realize that they can do something more rather than just watching their beloved coins grow in value over time. They find their way to cryptocurrency markets where growing own investment portfolio is possible without additional money inflow.
Markets open to everyone
Crypto markets removed the entry barrier intrinsic to stock markets allowing virtually anyone to step into the real-time trading without minimum required amount to deposit. While this is an obvious advantage, there are many amateur traders that got seriously burned due to lack of market understanding, experience, and overly risky moves.
Although some people tend to take up even tricky challenges unprofessionally like fixing broken plumbing or a car, there are certain tasks like the dental care that better be outsourced to professionals. While trading may look simple – buy low and sell high, there are professional traders who can perform the job much better than amateurs. Not only because such traders spend in front of their monitors most part of the day, but also because they have a solid experience and knowledge base.
Smart idea
If only we could know what and when professional traders buy and what they plan to do with it… Guess what, there is a platform that is aimed to do just that! In fact, it offers even more. You don't have to pay close attention to every move by a professional trader, the platform will do it for you automatically.
The innovative platform for copy-trading is called Covesting (short from co-investing). The platform's goal is to allow professional traders to do what they usually do while their statistics are collected by the system. Investors are able to compare trader's statistics including tools used, preferred strategies and profitability. An investor can choose the most suitable trader considering risk/profit ratio and enable copy-trading from him with a part of own deposit. The platform will automatically perform all the trades on behalf of the investor, copying each trade from the certain trader. Sounds interesting?
Powerful implementation
Thankfully, we now have a blockchain technology that makes it possible to create a flawless, secure and transparent platform for the job. No cheating is possible on a distributed ledger. All we need to do now is to add a strong economic model to the system including proper incentives for all participants.
The professional traders are well-motivated to entry Covesting platform. If they perform well, there are greater chances that they will be copy-traded by bigger investors. Professional traders receive 18% of the profits made by investors on successful trades. That basically means that a good trader can potentially earn many times more than by trading just with own funds.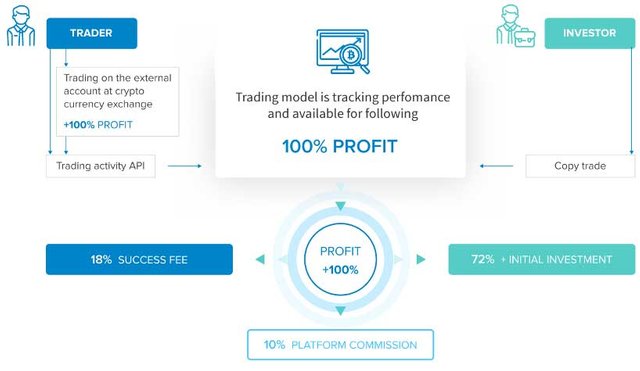 Investor's interest is obvious – can they make more money anywhere else investing less time? Of course, investors have to do their due diligence when picking up the right crypto traders that apply certain risk strategies and make trading asset choices.
The platform itself receives commissions from investor deposits and successful trades in order to function, improve, beat the competition, evolve and grow its user database.
The Covesting project started with an ICO allowing crypto community to contribute at early stage. The project employs own COV tokens deeply integrated within the platform – investors have to buy the tokens in order to start working with the system. They also receive their profit converted into COV tokens. The limited supply of the tokens guarantees their value growth over time with increasing number of participants and trading volume within the Covesting platform.
Conclusion
Covesting is aimed to expand beyond being a simple tool for inexperienced investors, becoming also a social platform where traders can share knowledge and discuss trading strategies. While this is not a unique feature, it should help the platform to grow faster.
Can the task of successful trading for inexperienced investor be solved better? I doubt that, although please feel free to comment below. But before I suggest you visit the official Covesting website to have a thorough look.