Shivom combines genomic data with Blockchain technologies to construct new healthcare industry.
Healthcare industry grows and develops every day offering people various innovative technologies to solve many serious problems. But traditional healthcare system is no more effective, and we are in need of a platform where trustless environment and protected right will be main and the most important features. Blockchain technologies bring new approaches to various issues in different fields. Healthcare and medical industries are no exception and Blockchain have prepared interesting and promising solutions worth to check.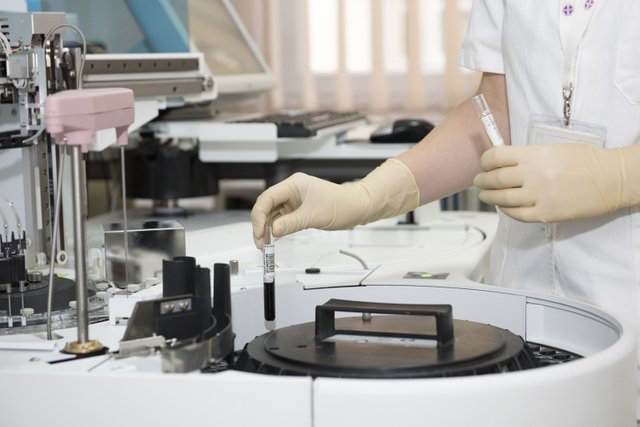 Source
Shivom is Blockchain ecosystem created for healthcare providers and users. This marketplace enables its users to add application and services within the genomics system. This is a unique place for contributors, who become the owners of their genomic data and have full access to it.
Shivom founders and developers believe that genomic data helps only a few people to become very rich and play a huge role in the whole medical market. But these parties become rich without giving even a little part of their earnings to data donors. So this is the main purpose why Shivom is based on Blockchain. This technology makes it possible to raise the level of data privacy and have full control under your rights. Shivom team promises to provide another level of healthcare.
People working in the frameworks of Shivom are sure that Blockchain and genomics combination will strongly affect on health development and lifestyle throughout all the world. They ensure that diseases and infections can be less than now if we have a complex of these two technologies.
Enthusiasts and talented people who are skilled specialists in their fields are behind Shivom. The CO-founders are Dr. Axel Shumacher, COO Gourish Singla, CMO Sally Evas, and CSO per Lind, CTO Kash Gaurav and CTA Kumar Gaurav. These four people have different backgrounds and combination of their skills and experience influence the establishment of high-quality platform named Shivom.
If you become the token holder of a Shivom innovative platform, you will gain many advantages in one pocket. Amazing rewards and bonuses are not only benefits that you will love to explore. You can find various healthcare projects here, receive access to different fitness and health applications from leading providers, get access to genome data, and give money to donors for taking part in research studies.
Shivom makers believe that healthcare organizations and patients can do many things to improve and develop a condition of this extremely important field. We can have a better life without diseases and infections, cancers if we start now. Shivom gives this amazing opportunity, all you need to do is becoming a contributor and start your productive cooperation with one of the fast growing companies called Shivom.
If you want to get updates about this new and really helpful platform, don't hesitate to subscribe for news and events at the: Website, ANN, Bounty Thread and the Telegram channel. The team is ready to answer all your questions, as well as provides whitepaper where everything is presented more deeply.